How to engage social media influencers to post about your brand organically
There's a big difference in a true partnership with an influencer and a one-off paid post. Consider these steps.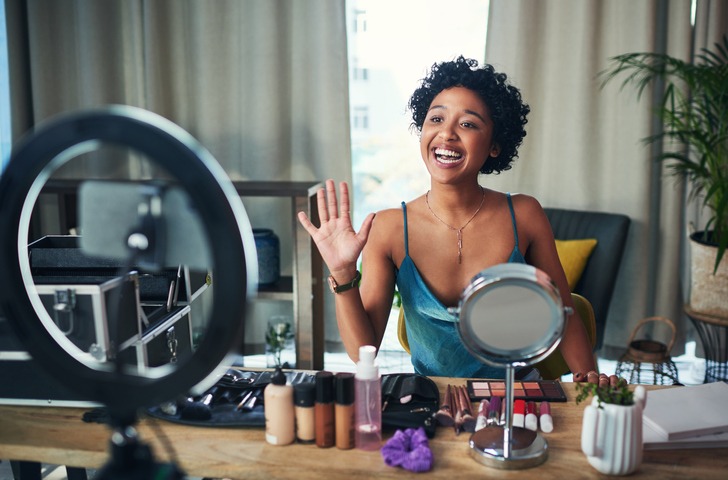 Are you interested in working with influencers, but you're on a budget? Perhaps you've thought of sending influencers free product in hopes they'll post, but influencers are getting bombarded by pitches daily and are typically looking for more substantial partnerships.
You also know that sending free product to an influencer that you don't have a relationship with is risky—the influencer isn't guaranteed to share about your brand and there might be very little return on your effort.
So, what is a brand to do? The key is to go back to the good, old-fashioned public relation skills of building relationships.
The steps outlined below guide you in what I affectionately call "creating Instagram buddies." The process takes time and effort, but reaps long-term, organic placement rewards.
1. Build your list.

Begin by building your list of influencers you'd like to engage. Depending on your resources and bandwidth, this list might start anywhere from 10 to 100 influencers.
Like any list-building strategy, make sure to only add individuals that are truly relevant to your brand and your audience. The best question to ask yourself is: "Would my ideal customer follow (or be interested in following) them?"
Add influencers of all different influence levels. Create a list with some influencers who have audience sizes of 10K, 50K, 100K, 200K and possibly a small few who may have more than that. Keep in mind that influencers with significant audience sizes are harder to access. They are unlikely to find your DM or engagements between the thousands they are receiving per day. A team member may be managing the account instead of the influencer themselves, creating a barrier to access, and these influencers are the least likely to be interested in building organic brand relationships in favor of large paid collaborations.
However, if a larger influencer does post about your brand, it opens up the door for other influencers to be interested in posting about you also.
Conversely, if you're able to create buzz amongst smaller influencers, it becomes easier to access influencers with medium-size audiences. If you create buzz amongst medium-size influencers, it's easier to access larger influencers, and so on. I call it the "influencer ladder." Therefore, creating a list with influencers that have a variety of audience sizes is important to finding success.
In my list, I create columns for their name, Instagram handle, audience size, engagement rate, bio, my last outreach date and a section for notes. The "notes" column is where I keep track of things like their kids' or dogs' name, their favorite things and other fun facts that are helpful to know in building a relationship.
2. Start being a friend.

Influencers are getting pitched on the daily, making it hard to get noticed. They're also tired of pitches that offer free product in exchange for promotion. Think about it this way: Would you approach a stranger in real life and ask them to do a favor for you (worth $100-1,000+) in exchange for a product?
This might work if you have a very high-end, or high-valued product. But for most of us, we don't. And anyway, influencers need to eat, too.
Make it a goal to become their Instagram friend authentically. What does a friend do?
Pop in regularly and say "hi." Make a point to engage with some consistency and regularity, not only every few months. Conversely, don't come on too strong. Start slow and engage naturally. This might mean once every other week or so at the beginning.
Share the influencer's feed post to your stories when there is a natural, relevant fit between the post and your audience. Include a little blurb over the feed post that explains to your audience why they'll love this.
Do a "shoutout story" every week or every other week of your favorite Instagram users that your audience would find interesting to follow and list an influencer you want to be "Instagram friends" with. (Some influencers will re-post this to their stories, giving you exposure to their audience.)
Engage with their feed posts by leaving thoughtful comments. Don't bother leaving generic comments like "That's awesome!" or "So cool!"
Even more important than engaging with their feed posts is to engage with their stories, where your comment will show up in their DMs, which can feel more intimate.
3. Develop the relationship.

By this point, it's likely the influencer has noticed you and/or has responded back to you. Stay cool! Don't start asking for something right off the bat. Simply keep the conversation going. Continue developing a relationship and caring about what the influencer is up to.
If an influencer has not expressed interest in your brand or engaging with you at this point, it may be time to consider ceasing efforts. No one likes a "stage-five clinger!"
4. Take the next step.

The first step might be to include them in things with your brand. Invite them for feedback, or if they are local, invite them for an in-person meal or event, etc. If you're asking them for feedback, it shouldn't be something that takes much investment or time on their end. Rather, it should be something fun and interesting to them.
If you're inviting them to something in-person, keep in mind their time and COVID-19 considerations.
5. Offer a collaboration.

At this point, you and the influencer have hopefully developed a strong foundation of friendship. You know a considerable amount about them, and they have learned about and enjoy speaking with your organization.
If it makes sense, offer to send them free product or give them inside scoop on a new, upcoming launch. You can let them know that you'd love for them to try the product, and of course you'd be happy if they shared about it with their fans. If they're interested, make it easy for them. Provide them all the information they need, including potential speaking points, links, tags, hashtags or anything else they'd need.
At the end of the day, understand that they don't owe you anything. there's no business agreement between you, and they do not need to post for free.
However, since you've developed a thoughtful relationship, some influencers will be happy to post organically now that they feel a tie to your brand. And this happy relationship might continue long-term or even blossom into something greater over time.
Devon Gardner is the founder & CEO of Devon Victoria Consulting, Inc., a boutique social media and influencer company located in Denver, CO, helping businesses reach their ideal audience online.
COMMENT
One Response to "How to engage social media influencers to post about your brand organically"
Evvy Lusco, Writer/Editor for Platform Magazine.

says:

As a student studying public relations, these steps are very insightful as to how business owners can engage with social media influencers in order for them to promote their products organically. These five steps go into detail about how to form thoughtful relationships with influencers and eventually offer them a collaboration. I found this article thorough and concise, and I recommend these tactics to any smaller businesses in search of influencers.