How to turn owned content into earned media wins
If you've got a great library of owned content but don't know what to do with it, start here.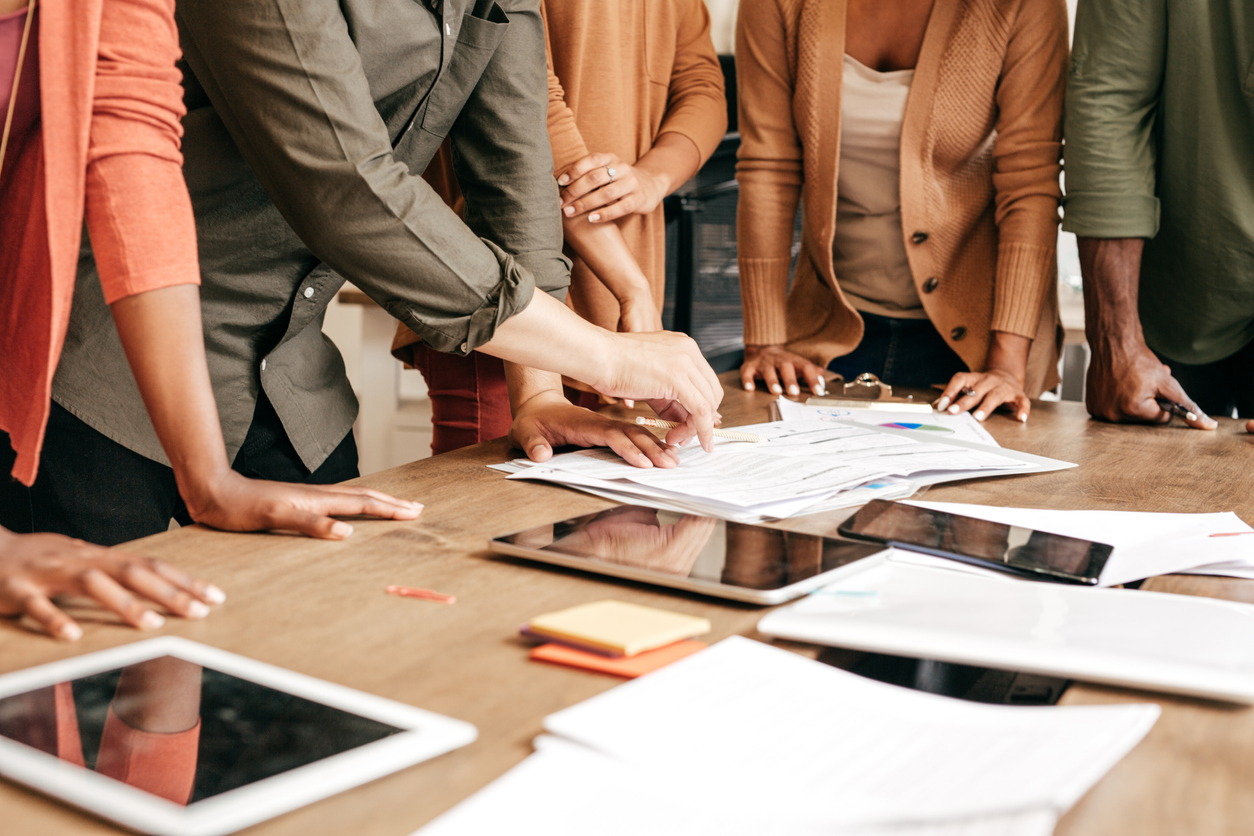 So you've finally managed to generate content for your website that tells the story of your organization. Maybe it's a series of blogs featuring leadership that outlines the organizational mission with a personalized touch. Perhaps it's a video series that visualizes how your company is making a tangible difference in your space. But the time always comes when you need to transition your storytelling push from your home turf to the world at large, and that's done through pitching, then securing earned media placements.
Know your brand.
Whether you're building a great owned media strategy from scratch or gearing up to branch that narrative out into the world beyond the walls of your organization, the starting place remains the same – it's all about having a deep knowledge of your brand. This goes hand-in-hand with building on the trust you've built with your customer base and those who interact with the material you've put out into the world so far. Nancy Lippincott, director of content at Best Lawyers, shared an anecdote about how her organization worked to get its name out into the world with reputable journalists.
"When Best Lawyers set our eyes on global expansion, we knew that high-quality earned media in international markets was critical to our success and growth. For us, our brand trust and reputation was the foot in the door that allowed us to develop relationships with some of the most important business media outlets worldwide, such as Les Echos in France and the Australian Financial Review."
Tapping into that trust also requires leaning into your reputation as an organization. Suppose you're a company selling fruit juice. If you want top-tier earned media placements in notable publications, your owned media should lean into how you're hawking the best juice around with evidence to back it up. Remember, the best journalists are going to check in on these sorts of things when they're doing their due diligence. What you're putting out into the world on your side of the equation is critical because it's often going to be reflected externally to an extent. That's why being secure in your branding is so important.
Do your research.
While your product or service might always be the most exciting or general interest thing out there, there's a really good chance you're not the only one in the space that offers it.. If you're aiming for that push into earned media, you need to do your due diligence not just around what's being said about your industry in the media, but also about your competitors. This can help give a sense of the tone of the coverage and reporters that are out there. Rachel Rosenblatt, senior managing director at FTI Consulting, shares the belief that a great earned media push starts with proper research and knowledge.
"I'd suggest that people really take a step back and do their research around the topic you want to talk about. What I've found with clients is that in their own echo chamber, things might be different than they are in the outside world. What's popular in that echo might not get traction with journalists. If you take an unemotional view, you can often be surprised about what's being covered, what topics are gaining traction, and you can determine where your story can fill a gap."
Pitch assets with discretion.
Once you've done your research, it's time to go back to your owned library and archives to determine which content and assets are right for each pitch. If your research tells you that one target tends to embed videos of company announcements in its stories, your pitch can include a short link to similar assets. Moreover, if you have a type of owned story that's heavier on proprietary data and research, you should include that high up in your pitch alongside your newspeg.
But with vast array of owned resources, it's also very easy to overdo it. Keep from overstuffing your pitches and resist the temptation to give away all of your assets from the outset. You can always send a reporter more should they agree to cover, and the best journalists won't wan't to have so much that they can't tell the story themselves.
Relationships are key—inside and out.
You could have the most dynamic story around, but if you don't know how to get in touch with the media about it, making the jump to an earned media push is going to be tough, if not nearly impossible. That's why getting to really know the journalists that cover the beat you're aiming to break through to is so key.
Communicators should take a look at their owned media and determine how it might match up to the scope of coverage a journalist or publication covers. Pitching out into the dark is alright to an extent, but you're much better served to really get to know what a person or pub works on in order to nail down that pitch to get attention for your messaging.
"It's essential to invest in developing relationships with the journalists and editors with whom you want to work. Relationships build trust, and media professionals need to know that their sources are trustworthy and reliable. One cultivated connection at a media outlet is infinitely more valuable than even a thousand names of strangers on a press release mailing list," Lippincott said.
Don't discount your internal relationships, either—understanding who your internal champions are, beyond leaders and executives, can lead you to cultivate relationships with employees who might be SMEs in wait. This, in turn, can yield nontraditional sources that you can pass off to reporters and frame as exclusive access.
Sean Devlin is an editor at Ragan Communications. In his spare time he enjoys Philly sports, a good pint and '90s trivia night.
COMMENT