How to un-cringe your Women's History Month communications
Ways brands fumble Women's History Month.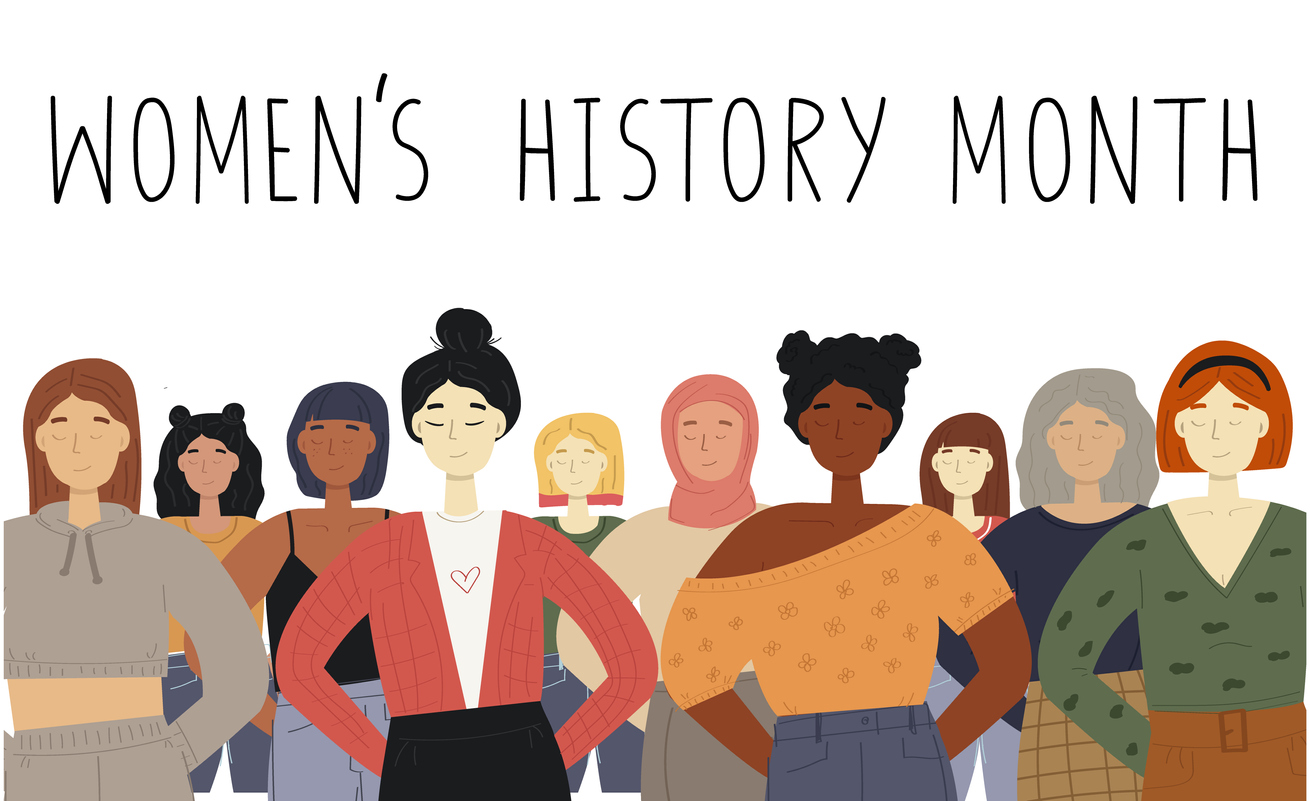 Samantha Rideout is a strategic marketing leader passionate about telling stories about influential brands. She is the product marketing lead at a health tech startup.
It landed in my inbox with the LOL emoji. That's not how any brand wants an earnest post to be shared. In this case, the post was a self-congratulatory mosaic of female faces paired with a claim about their female-friendly workplace. Anyone who Googled the organization could see the stark absence of women in leadership roles, or really any diversity in upper management. But the post was especially laughable because we had worked for that brand and felt first-hand the lack of support for women. We knew the post was a lie.
Brands get rewarded for authenticity. It's an important factor for 86% of consumers. On the flip side, brands are punished for faking it. Nearly a third of millennials (30%) unfollowed a brand on social media because they felt their content was inauthentic.
When you peel back the layers of most cringey Women's History Month posts, the problem boils down to a lack of authenticity. Authenticity is the thread connecting this cautionary tale to the following four blunders brands make each March.
 Technology brings insincere posts to their knees.
It's fun for the marketing team to brainstorm ideas to fill the social media calendar, but before starting a mind-mapping exercise, consider the organization's pay gap.
Francesca Lawson, a copywriter and social media manager, and Ali Fensome, a software consultant, created an automated account (aka a bot account) to hold brands accountable. The verified Gender Pay Gap Bot leverages publicly available pay gap data and retweets brand posts with: "In this organisation, women's median hourly pay is [insert percentage] lower than men's."
"The bot exists in order to empower employees and members of the public to hold these companies to account for their role in perpetuating inequalities," Lawson told the New York Times. "It's no good saying how much you empower women if you have a stinking pay gap."
A quick scroll through the @PayGapApp feed shows many retweets with the sheepish notice that: "This Tweet was deleted by the Tweet author." Instead of taking an introspective pause to consider the authenticity of their message relative to their embarrassing pay disparity, many reposted their tweets using a different variation of an International Women's Day (IWD) hashtag.
Fortunately, another industrious Twitter user, Madeline Odent (@oldenoughtosay), saw this attempt to dodge accountability. She started keeping track of brands who deleted tweets after being called out by the bot. Brands can't escape the paper trail left behind online.
 Generic posts trying to speak for all women miss the opportunity to amplify the voices of any women.
A templated post that splashes up a generic claim about "breaking the bias" or "embracing equality" will blend in with the other noise. Sharing a unique perspective from an individual woman, especially an employee, will tell a better story than a vague, blanket post. Attempting to reach everyone runs the risk of resonating with no one. Yet a relatable personal story can reach into the experience of many and create meaningful connection.
People are posting the content your brand needs right now. User-generated content (UGC) is unpaid content published on social media or other channels that brands can leverage. Social campaigns that incorporate UGC see a 50% lift in engagement, according to Salesforce.
How to encourage employees to join the Women's History Month conversation:
Provide writing prompts, examples, best practices, and reminders for the women in your organization.
What happens when a brand shares its employee's posts?
Increased visibility helping employees build their personal brands.
More authentic content for the brand account.
More effective content for the brand account.
 Bad jokes can charbroil brand reputation.
This list started with content that became the butt of the joke due to misalignment with company culture. But what about intentional humor? Three out of every four consumers appreciate humor from brands. Comedy is excellent but vet your jokes.
Burger King learned this lesson the hard way in March 2022 when they tweeted, "Women belong in the kitchen" on International Women's Day. The tweet was quickly deleted, and an apology issued, but a sea of responses and reactionary memes flooded in nonetheless.
Many situations require corporate apologies, but no one wants it to be because of their inappropriate joke.
 Communications can't be the only department that cares.
Look around your office and ask a hard question. Who cares about Women's History Month?
External communications should not be the only thing your brand does for Women's History Month. Think back to the first fumble on this list and consider the experience of women at your organization. Will employees laugh or roll their eyes at your post?
Saying nothing is better than saying something hypocritical. Yet silence can't be a permanent solution. Women's History Month is an opportunity for a cross-functional executive discussion about what it's like to be a woman in your organization. Implement change like employee resource groups (ERGs), advancement and mentorship programs, or other diversity, equality, and inclusion (DEI) efforts that are broader than a single month.
Bottom line: Even the best communicators can't fix an institutional problem with messaging. It has to go beyond communications.
Avoid becoming a cautionary tale or being flagged by a bot, and consider how your brand can add value to the Women's History Month discourse.
COMMENT
3 Responses to "How to un-cringe your Women's History Month communications"
RLH1979

says:

I am all for these things because people need recognition, I can respect this but I will not un-cringe my stuff because I choose to live without filters or censors. At least people can do is show respect, and if it's gonna be offensive keep it private or to inner circles who are like minded. Though where is the long ignored topic of men's mental health? We need a men's mental health month, because it is a serious topic too. Good ideas, though some of us out there choose not to filter our minds or mouths.
Jenna Richardson

says:
I am a huge believer that authenticity is the most important priority for an organization, especially on social media. People don't want performative content, they want genuineness and for companies to be supportive of women on all fronts, not just for one month a year. I love that this article talks about how a communications department can't fix an institutional lack of representation with a few posts during Women's History Month, or any history/awareness month for that matter! – Jenna Richardson, writer/editor for Platform Magazine