How transcultural influencer engagement drove success for Lexus and 'Wakanda Forever'
Powerful partnerships helped Lexus reach new audiences.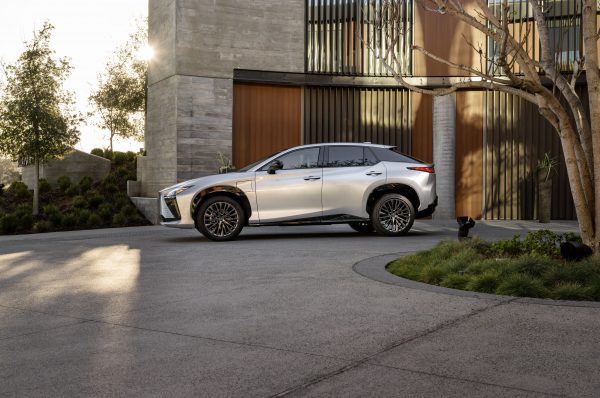 A sleek, spaceship-like Lexus is driven by a beautiful dark-skinned  Black woman. She wears facial tattoos, neck rings and armor in an Afro-futurism style. She seems utterly at home and confident behind the wheel of the Japanese luxury car.
The commercial, a collaboration between Lexus and Marvel's "Black Panther: Wakanda Forever," is part of the car manufacturer's ongoing efforts to introduce new, more diverse audiences to their vehicles.
Mia Phillips, senior manager of advertising and media at Lexus, told PR Daily that the company noticed many young potential customers only had a connection to their cars through their parents and grandparents, and that many lacked a personal tie to the brand.
"It's important that that Lexus become the brand that they're also interested in, and they have a personal engagement with," Phillips said. "And these generations are inherently multicultural as well."
Aiding them in this effort is PRecise Communications, an Atlanta-based agency specializing in multicultural comms.
But in addition to that more familiar term, multicultural communications, PRecise CEO Alexis Davis Smith also says they focus on transcultural communications.
"That means that we can speak across the lines of different cultures," Davis Smith explained.
Lexus previously partnered with Marvel on both the first "Black Panther," as well as "The Eternals," which also features a diverse cast. The success of those partnerships led them to peg the launch of their Lexus RZ 450e to the "Black Panther" sequel.
"It's important that a vehicle that does not currently exist in the universe gets a lot of people repeating the name so that they can recall and remember what that nameplate is," Phillips said.
The commercial accomplished that, but it also sent a stronger message to multicultural audiences, especially Black people, by featuring the Wakandan Dora Milaje warriors.
"That says to the Black community that there's a strong sense of cultural pride in who we are," said Davis Smith. "And Lexus was saying that without needing to directly say that, but through their vehicles, and through this partnership with Marvel."
This lens of transcultural communication also helped the campaign resonate with other audiences of color.
"One thing that African Americans/Blacks have in common with Hispanics is there such a strong sense of cultural pride, and being who you are and what you look like and being a part of your authentic self," Davis Smith said.
Engaging influencers
Outside of the traditional commercial, PRecise and Lexus also worked to identify and collaborate with influencers who spoke to the audiences they sought to reach.
The list of influencers focused primarily on those deep in the Marvel universe already, rather than those who focus on car content.
"It broadens our reach, it takes us into places that we may not normally be talked about frequently, and puts us in front of these consumers and these followers in a different way in a way that a commercial,digital advertisement or print advertisement cannot," Phillips said.
While many campaigns seek to put the product advertised directly in the influencer's hand, that wasn't possible in this case. The Lexus RZ 450e hadn't even been produced yet.
But PRecise found ways around that challenge.
They sent a carefully curated box to their list of 150 influencers for on-camera unboxings. To emphasize that the new car was electric, they used a lenticular image on the exterior of the box, which also gave it a great deal of camera appeal and reinforced the Afrofuturism present throughout the "Black Panther" world.
Inside, the box contained a mix of items branded to both Lexus and "Black Panther." While there were six paid partnerships as part of the campaign, the rest were sent for free in the hopes of getting coverage.
But the real centerpiece of the campaign was a two-day drive around L.A. with a customized Lexus, delivering boxes by hand.
Influencers got the chance to sit in the Lexus LX.
"We let them experience the technology in the car, and then we stepped away and just let them create content with the vehicle. And they love that. So it allowed us the opportunity to go above and beyond just the unboxing, it really created more ways for them to do things that were creative," Davis Smith said.
The total campaign led to more than 98 million earned media impressions (a 10% increase over the performance ahead of the release of the original "Black Panther" film in 2018) and an additional 1.8 million impressions on social media.
"I would say the lesson that just continues to stick is that we need to continue to seek to understand the, these young, multicultural audiences so that we can best resonate and engage with them and represent them in a way that's both authentic to them and us and respectful to them," Phillips said. "And that is that's ultimately going to be our key to success in the future."
Allison Carter is executive editor of PR Daily. Follow her on Twitter or LinkedIn.
COMMENT