How 'WFH' has brought clients and colleagues closer together
The shift to remote work has actually deepened the connection between PR pros and their clients. Here's what has changed—and why it matters.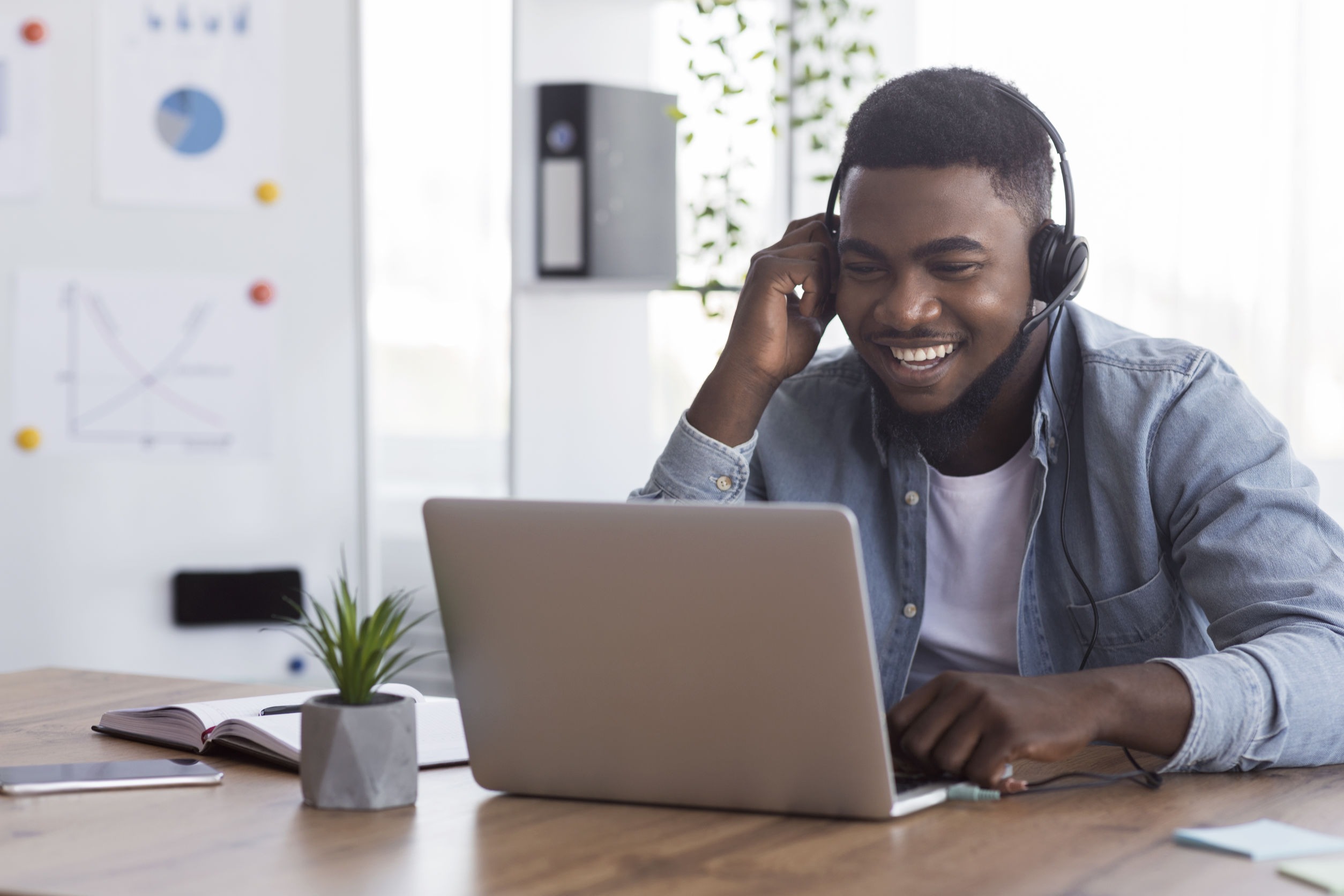 In a massive shift to combat COVID-19 transmission, 62% of employed Americans were working from home at the beginning of April, a number that doubled since mid-March.
While there have been countless negatives to becoming physically distanced from colleagues and clients, there are a handful of upsides that shouldn't be omitted from the WFH-pandemic story. Undoubtedly, everyone misses grabbing a coffee or lunch together and sitting face-to-face in a conference room, yet through this remote experience, a deeper sense of connectedness has transpired between PR professionals and clients (and vice versa).
A look into our homes
The rush to implement video calls in lieu of in-person meetings allowed for a literal peek into people's living spaces.
There's something about seeing the inside of someone's home that makes you feel like you know them on a deeper level, whether you get a sense of their interior decor style or find them in front of a rare book collection that you had no idea interested both of you. This has allowed both clients and coworkers to learn new things about each other's hobbies, interests and sometimes even family members or pets. It has also allowed for people to feel more exposed and therefore more vulnerable.
While I am not a psychologist, it's a safe assumption that sharing more of your life outside of work and connecting with one another on topics outside of public relations and communications has allowed us to form deeper relationships.
Finding common ground

In the beginning of the pandemic, everyone was facing similar challenges. We had to adjust to being away from the office while dealing with the looming threat of our health being jeopardized. Though the current scenario has started to feel like a "new normal," I find that we are still facing analogous hurdles, and we're able to more openly and honestly talk about them.
In many instances, I've found myself and colleagues chatting with clients about how a trip to the grocery store is exciting, how taking time off to read, cook and do yard work with no plans to travel is a frequent commonality, and how we are all in search of a better home-office setup. Even the most reserved and austere have opened up about how they're spending PTO.
None of these topics would've been quite as openly (or commonly) discussed pre-pandemic.
Understanding more about each other
The combination of the two circumstances outlined above is the perfect concoction for building closer, more meaningful relationships with one another. While many people miss having the separation between where we work and live, myself included, there are aspects of our current situation that shouldn't be taken for granted.
Gaining a deeper understanding of where we come from, what we do outside of work and how we cope with tremendous challenges creates more empathetic, compassionate and deep-rooted relationships. The greatest client-agency relationships are those that are built on a solid foundation of trust, honesty and understanding, which is why our current situation has allowed for many of us to grow closer in recent months. Some may say it's the "silver lining" of the world being upended; I like to think it's just a serendipitous consequence.
Stephanie Smith is a communications specialist with Hot Paper Lantern.
COMMENT
One Response to "How 'WFH' has brought clients and colleagues closer together"
Anonymous

says:

Is "the common man/woman" supposed to know what WFH means.