Iger returns in Disney's hour of need, AT&T's wireless offer for frontline health care workers, and Pinterest's heartwarming video
Also: DoubleTree and Disney Parks share signature recipes, ideas for content during COVID-19, crisis leadership tips from Aflac's senior VP, the secret to outstanding tweets, and more.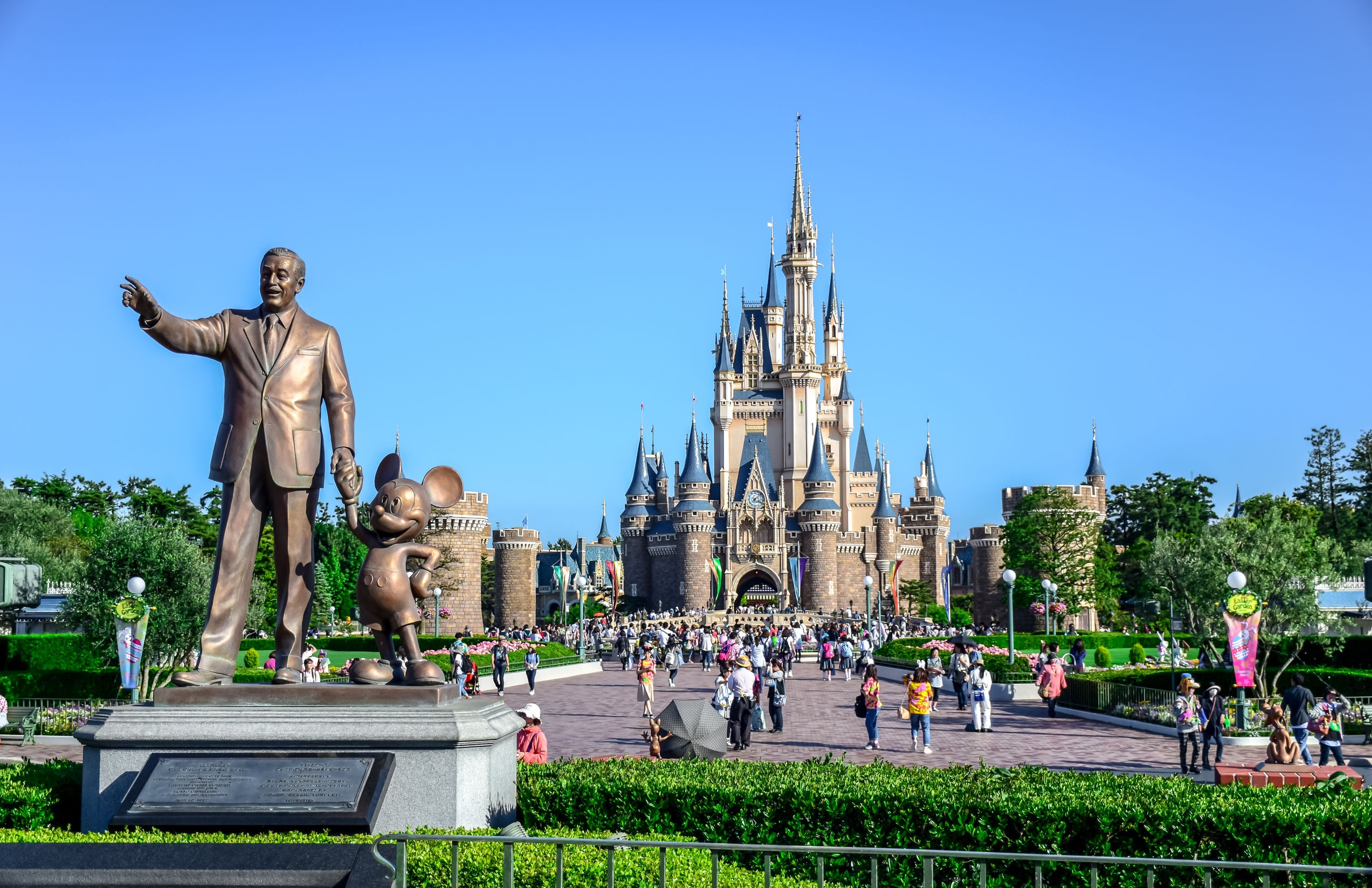 Good morning, communicators:
Pinterest's heartwarming video of its members has been making the rounds online, garnering praise:
How you're using Pinterest gives us hope. #StayINspired. pic.twitter.com/sCjG0nqEMA

— Pinterest (@Pinterest) April 9, 2020
The video is one of many tweets that the social media platform has shared, reminding people about the variety of ideas, instructions and information they can find on Pinterest:
In which house will you #StayINspired? pic.twitter.com/InCttflGCH

— Pinterest (@Pinterest) April 8, 2020
No equipment? No problem. Here are some home workout tips from our Pinners: https://t.co/4W4YUzcPp5

Inspiration by Strong Mom. #StayINspired pic.twitter.com/gTSApHe0Cc

— Pinterest (@Pinterest) April 10, 2020
Whatever your effort—whether it be a video ad, Facebook post or blog post—focus on your community (include your employees and consumers). Connecting during the current crisis requires brand managers to relay human-focused messaging more than ever before.
Here are today's top stories:
Former Disney chief returns as the company faces furloughs
The Walt Disney Company's former chief executive, Bob Iger, has "effectively returned to running the company," The New York Times reported. He is currently assisting the company's new chief executive, Bob Chapek, to navigate the crisis and prepare for a new reality.
In an article titled, "Bob Iger thought he was leaving on top. Now, he's fighting for Disney's life," The Times reported:
Mr. Iger is now intensely focused on remaking a company that will emerge, he believes, deeply changed by the crisis. The sketch he has drawn for associates offers a glimpse at the post-pandemic future: It's a Disney with fewer employees, leading the new and uncertain business of how to gather people safely for entertainment.

"It's a matter of great good fortune that he didn't just leave," said Richard Plepler, the former HBO chief. "This is a moment where people first and foremost are looking to an example of leadership that has proved itself over an extended period of time — and Bob personifies that."
Iger's leadership comes as Disney World plans to furlough roughly 43,000 employees starting on April 19. "About 200 employees who are considered essential workers will remain on the job," The Times reported.
Why it's important: Effective leadership is essential during this time of crisis and uncertainty. Put yours front and center in your messages to both employees and external stakeholders, especially as delays or other tough announcements, such as furloughs, must be made.
---
CRISIS LEADERSHIP BOARD
Looking for more insight on how to address the current global crisis and lead your organization into a strong recovery?
Join Ragan's Crisis Leadership Board to network and brainstorm with peers, get the latest intelligence and research, and start to strategize for the future of your organization.
Learn more about this exclusive membership here.
---
TACTICALLY SPEAKING
DoubleTree by Hilton shared the recipe for its famous chocolate chip cookies:
A lot of you have been telling us you miss our famous chocolate chip cookie. So for the first time ever, we're revealing the recipe so you can make it yourself at home. https://t.co/D7nUFlXFjB pic.twitter.com/GlDmdW1lnO

— DoubleTree by Hilton (@DoubleTree) April 9, 2020
Disney Parks has also been sharing recipes for fan-favorite foods, such as its churros and Dole Whip:
Create some delicious #DisneyMagicMoments✨ with a recipe inspired by a guest-favorite snack – churros! https://t.co/RcVTWajCa4 👩‍🍳👨‍🍳 pic.twitter.com/OvchjZP8ew

— Disney Parks (@DisneyParks) April 10, 2020
Business Insider reported that U.S. consumers have turned from buying grocery staples to items such as hair color and puzzles, to both adjust to their new routines and stave off boredom as they stay at home. Offering a peek behind the scenes has long been a social media best practice, but doing so while offering instructions for your signature dish can entertain your fans while keeping your brand in the front of their minds.
---
FROM THE EXPERTS
It's essential for communicators to help reassure their colleagues during a crisis.
Here's how Catherine Hernandez-Blades, a senior VP with Aflac, helps to bring calm to her team. She shares ideas on how to connect remote employees and address the disruption that has hit the business world from COVID-19.
---
MEASURED THOUGHTS
Fractl agency's marketing director, Amanda Milligan, recently shared a list of "content ideas for every niche" during the pandemic. The blog post on Moz.com includes keyword and key phrase searches from Ubersuggest.
For example, Milligan wrote that "virtual travel" searches are up, along with "travel insurance" and "train travel":

Along with "working from home tips" and "free online courses," many people are searching for "how to stay focused":

Searches are rising for activities to do indoors (and to keep children busy), along with health and wellness topics, such as "how to strengthen immune system" and "indoor workouts," as shown below:

By highlighting your offerings aligned with these increasingly popular searches—or by curating resources, information and tools—you stand to both help your online community and increase engagement.
You can check out the entire list of searches and content ideas here.
AT&T gives frontline nurses and physicians free wireless
The telecommunications company is offering first responders and emergency health care workers three months of free wireless service:
Thank you @JohnKrasinski for letting us share @SomeGoodNews tonight with you! Nurses & physicians deserve the world 🌎❤️ Learn how we're offering them 3 months of free wireless service on the @FirstNet network at https://t.co/TPNIGhKRaB https://t.co/3Hdni45cra

— AT&T (@ATT) April 13, 2020
#HealthcareHeroes are working around the clock for our communities. Learn how as a token of our gratitude, we're giving 3 months of free wireless service to frontline nurses & physicians nationwide on the @FirstNet network: https://t.co/TPNIGhKRaB #ConnectedTogether pic.twitter.com/w2uRlav6ex

— AT&T (@ATT) April 13, 2020
The announcement was made on actor John Krasinski's new YouTube show, "Some Good News":
AT&T is one of many organizations donating its products and services in lieu of traditional marketing messages. It's quickly becoming a best practice as organizations struggle to stay afloat during these uncertain times, but consumers and employees are frustrated and scared.
Delta Airlines is another example:
New York is in need of additional medical professionals as they fight COVID-19. We are providing free round-trip travel for those who would like to help.

Licensed healthcare workers interested in helping can learn more at https://t.co/AGl4JFygnm

— Delta (@Delta) April 9, 2020
Why it matters: By offering products, services and expertise to frontline health care workers and other essential employees, you offer a subtle reminder about your organziation's core competencies while focusing on providing aid, which builds goodwill and trust among both current and potential customers. It also can net you media coverage in a news cycle dominated with COVID-19 headlines.
---
TAKE OUR SURVEY
We want to know how COVID-19 is affecting your campaigns, messaging and internal operations.
Please take our quick survey, and we will share the results with you once the data is collected. The data will help us analyze and offer guidance on how to approach the next phase of this crisis and other crises to come.
---
SOCIAL BUZZ
The New York Stock Exchange's head of social media, Matthew Kobach, shared the following guideline for outstanding tweets, following a conversation with "The Writing Guy" David Perell:
Cheatsheet for writing better tweets:

• One idea per tweet
• Write for clarity first
• Write for wit second
• Delete superfluous words
• Use analogies when possible
• Bad formatting can ruin a great tweet

— Matthew Kobach (@mkobach) April 10, 2020
The advice should be followed during and after the current crisis to improve your Twitter engagement and presence.
---
WHAT YOU SAID
We asked how your Easter campaigns shifted during stay-at-home directives, and nearly 64% of you said you're offering audiences content and other resources. Roughly 27% gave employees the day off, and 9% canceled all campaigns:
How have your Easter campaigns shifted as people #StayAtHome amid the pandemic?

Share how your holiday PR, marketing and social media plans have changed under the #DailyScoop hashtag, and we'll include in our roundup on Monday.

Stay healthy and safe this holiday weekend.

— PR Daily (@PRDaily) April 9, 2020
---
SOUNDING BOARD
Are you pausing your social media outreach, or have you changed or tactics? How frequently are you now posting online?
Are you pausing your social media outreach right now, or are you just changing tactics? How frequently are you posting?

Share with us what your social media plan looks like (and any creative solutions you've come up with) below and under #DailyScoop.

— PR Daily (@PRDaily) April 13, 2020
Weigh in below and share what your social media plan looks like (along with creative solutions you're embracing) under the #DailyScoop hashtag.
COMMENT