Industry leaders from Mastercard, Microsoft and more discuss future of comms
The gala and panel were held in New York City, part of Communications Week for 2021.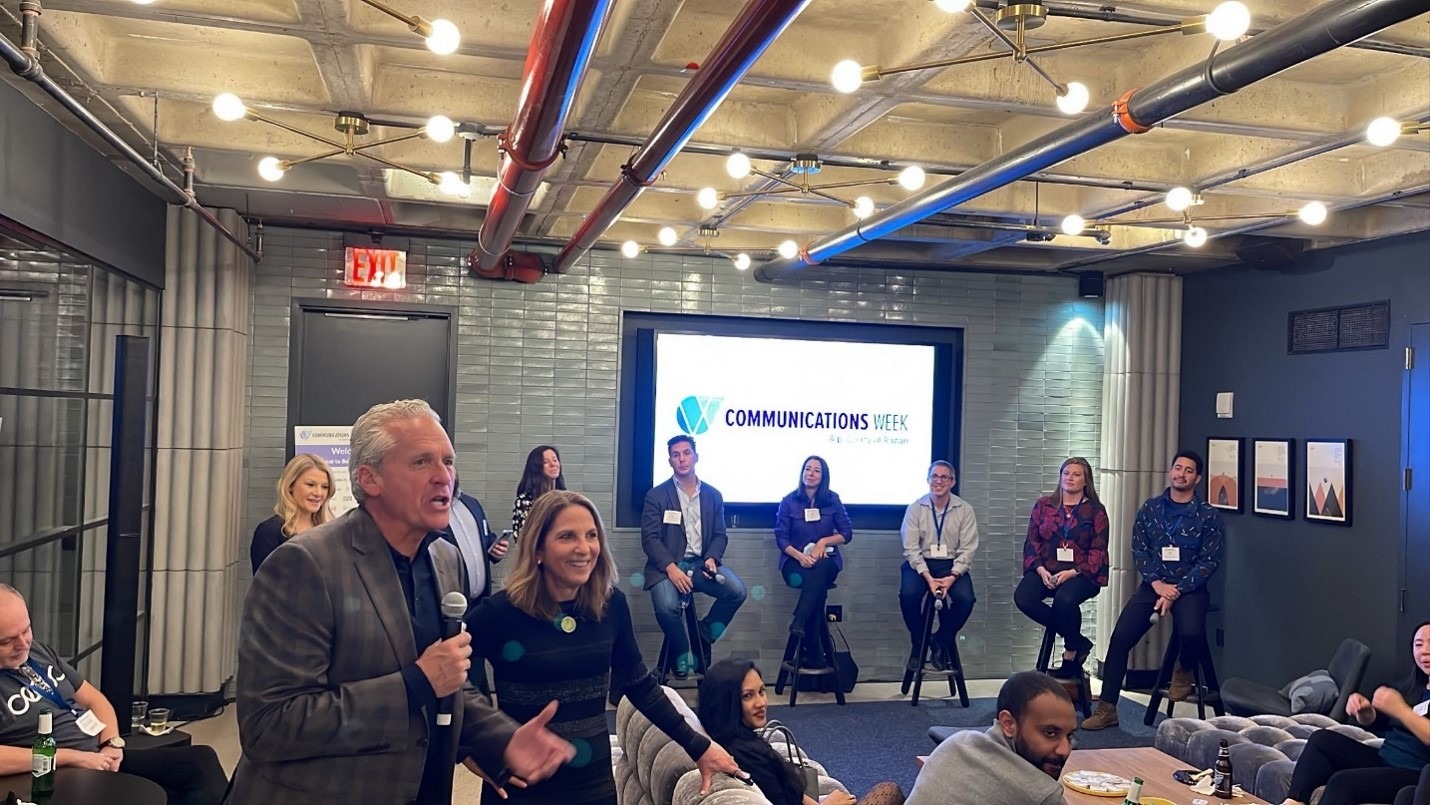 Industry leaders gathered Nov. 16 in New York City to celebrate Communications Week, this year highlighting the transforming role of comms leaders in their organizations.
After nearly two years of pandemic crisis, changing workplace dynamics and economic disruption, communicators have risen above mere messengers to become essential counselors. Their guidance has helped leaders navigate new workplace norms, address changing expectations on diversity, equity and inclusion (DE&I) and champion authentic communication.
But what does the future hold for the comms role?
Some industry leaders attempted to answer that question as part of a panel discussion led by Justin Joffe, Ragan's director of strategic programming.
Amy Jaick, chief marketing and communications officer with Columbia Business School, highlighted the ways organizations were getting more comfortable letting others tell their story. Whether through employee advocacy or user-generated content from customers, many organizations are looking to engage a community of storytellers now—as opposed to telling their story to a captive audience.
"There is a shift towards allowing employees to tell their stories," Jaick shared, "even encouraging it."
For Jill Davison, senior vice president of brand communications at Mastercard, the most important trend of the last few years has been the increasing need for direct, authentic communications.
Several panelists noted the changing media landscape and what that means for PR pros who work on earned media campaigns. Bret Werner, President of MikeWorldWidePR, noted that newspapers were at their lowest circulation levels since the 1940s. His point: Communicators must be creative to meet their audiences where they want to consume stories.
But even for external communications, the rise of the employee as an organization's No. 1 stakeholder has dramatically changed how they approach their messaging and work.
Allison Michels, product marketing, employee engagement at Microsoft, shared how this trend was epitomized in the shift for communicators to be "interested" rather than "interesting." Apart from the need for two-way communications, Michels also argues that leaders must show authentic caring for their audience, rather than prioritizing pizzazz.
"People can really tell the difference when someone else is writing," she said. "They can spot when a leader didn't write the email."
And as communicators rise in stature, they have to adapt. Davison argued that one of the biggest shifts on the horizon for communicators is how they must become better general managers.
"There's a lot to get our arms around," she shared, noting several big technologies that promise to disrupt the communications function: blockchain, internet of things (IOT), smart speakers, and more.
There's an exciting future for PR and communications, the panelists agreed, but it is a future of rapid change and innovation.
Get more on the future of communications by following the conversation with Communications Week.
COMMENT