Ketchum's Nicole Moreo on measuring purpose communications
The tools and tactics remain the same, but there are some mistakes organizations are more likely to make when executing purpose-driven campaigns.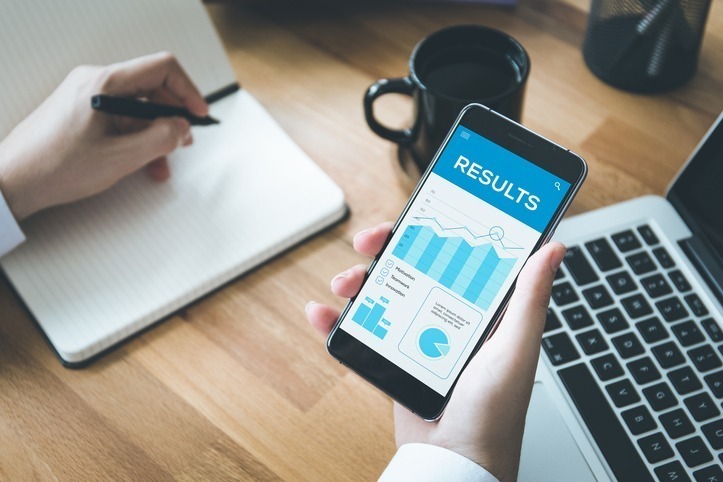 Brand purpose has become a hot trend for PR and corporate comms as organizations look to appeal to new audiences and compete for top talent.
Yet, how do we know if the campaigns brands implement—touted as "purpose driven"—are having the desired impact? Questions about the real impact of ESG investing and other ethically-minded endeavors are undercutting the efforts of businesses to stand up for social values.
One key for the future of brand purpose is the ability to measure impact, to show the benefits of your efforts and track change over time. And for that, who better to talk to than a measurement expert?
We spoke with Nicole Moreo, executive vice president and U.S. head of analytics for Ketchum, to talk about measuring purpose communications: what's working and what's coming next. Moreo will also be presenting on the topic for the Future of Communications Conference Nov. 17, part of Communications Week for 2021.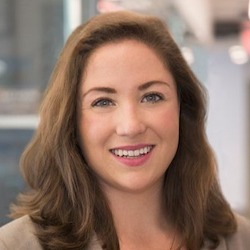 Moreo also serves as the chair for the North American chapter of AMEC, which is celebrating its Measurement Month in November. Here's what she had to say about measuring purpose campaigns:
PR Daily: Does your measurement approach change when thinking about brand purpose?
Moreo: No, it does not change.
When creating a measurement program and framework, you always start with the business goal and the communications objective—making sure to put the audience at the center. I would define a quantifiable goal and objective for "purpose" the same way I would for any other area of communication. What may change would be the types of data needed—which is dependent on the touchpoints the audience that you defined in your goals and objective will have.
We take an audience-centric approach grounded in our brand philosophy of bringing empathy and intelligence together—or what we call "Intelligence Personified."
PR Daily: How has your thinking changed in the past 18 months when it comes to measuring purpose work?
Moreo: Previously, I think we had seen "purpose" as a nice to have or something that was measured separately from the overall program. In the past 18 months, I have seen that purpose is no longer kept separate and becomes just as important as the other measurable areas.
Stakeholders across the brand ecosystem are no longer just looking for brands to speak about their purpose but to also demonstrate purpose impact, so now more than ever it's important that we are able to define what that is and how we quantify it.
PR Daily: What mistakes do brands make when evaluating messages around brand purpose?
Moreo: I think brands forget to think about the goal of the message. For example, it is not enough to just understand if a message is "out there." We need to understand if it is achieving a specific goal. Is it creating a behavior change, a perception change, is the audience taking a specific action? What is the impact? Most importantly, what is the impact among a specific audience or audience ecosystem?
PR Daily: What measurement tools are essential when thinking about brand purpose?
Moreo: There are no specific tools that are "essential." The tools will depend on the goal that you are hoping to achieve. If your goal is to create a perception change, you need to be able to measure that change. A simple share of voice chart cannot do that.
Depending on the audience, those tools could include a survey, media and social media aggregators, search engine tools, and website analytics tools, and many more. Ideally, you need to think about the different touchpoints your audience will have with your message/campaign, and make sure you have data to track those touchpoints.
PR Daily: How do the Barcelona Principles influence your thinking about purpose?
Moreo: While all of the principles are all incredibly important to purpose work, the focus on stakeholders, impact and data transparency. I think the first one may be the most critical to success.
The first Principle is: "Setting goals is an absolute prerequisite to communications planning, measurement, and evaluation." Your purpose needs to align to a business goal/company value proposition. It needs to have a clear communications goal and objective, and those need to be quantifiable. By setting meaningful and quantifiable goals from the beginning, you can make sure your purpose-driven communications align to a larger strategy.
When we see purpose campaigns that are offensive, or tone deaf, or confusing, it is usually because there was a rush to tactics and no clear definition of goals and objectives.
COMMENT
2 Responses to "Ketchum's Nicole Moreo on measuring purpose communications"
Ronald N Levy

says:

Marvelous! She says "It is not enough to just understand that a message is out there. It is creating a behavior change, is the audience taking a specific action? What is the impact among a specific audience?" In a world of PR baloney, this Ketchum PR executive is asking what the most PR-savvy clients know to ask:
"What are we getting for the money?"

In Washington what matters is not which famous people did we meet with and take pictures with but did we win or lose? What counts most in supermarkets is not "where and for how long did shoppers look" but "how did the PR effort affect our return which means not just volume of sales but volume times profit
per item?"

She's right in evaluating PR results with a specific audience but notice that even if your goal success is with legislators or consumers, the client ALSO likely benefits with employees, stockholders and potential investors, dealers or doctors, and community leaders in plant towns. Also with executive and science superstars that all HR chiefs would love to bring in.

Clients are blessed because exceptionally rare and candid execs like Moreo not only look in the rear view mirror at what did we get but also at the choice of roads ahead and what CAN we get by doing what will get "a behavior change, the audience taking a specific action."

It's interesting that Moreo is Ketchum's EVP, a title many top PR firms reserve for new business getters, not execs who guide "what should we DO for this account" and how can we get not just a contented client but a public "taking a specific action." Marvelous!

Ronald N Levy

says:

I'm asked why I'm so unusually positive about EVPs Moreo of Ketchum and Sunnak of sister firm Porter Novelli. It's because these people plus Kim White formerly at Edelman are leading a new definition of success by the great PR firms.

BEFORE, PR success was defined for many years by "Is the client happy?" and "Did they renew with a bigger budget?"

NOW thanks to the competing firms of White, Moreo and Sunnak we see PR success defined by "Did we BENEFIT the client by creating a behavior change?" And Sunnak: "Did we BENEFIT the public by using the reach of the client for social impact?"

BEFORE a common question was whether we succeeded for our firm by winning goal action from the client. NOW it's did we succeed for the client by winning goal action from the public?

Our lives and happiness may be protected by the new defining of PR success. One in five of us is likely to die of cancer but "dream teams" of superstar doctors at Memorial Sloan Kettering Cancer Center are actually creating cancer vaccines! One MSK vaccine already has FDA approval for limited uses, and the PR program of a huge company like Facebook, Exxon or Amazon may support finding a broad spectrum cancer vaccine.

When Dr. Anthony Fauci is quoted less about Covid, Dr. Andrew Zelenetz and corporate leaders may be quoted even more, nationally and locally, about protecting yourself against cancer.

It could happen as corporate managements transition in PR objective from looking good to being good and being loved. Loved—it could happen for accounts whose care about the public is genuine, heartfelt and substantial! The writing of EVPs Moreo and Sunnak suggest we'll be seeing new realities in what PR does for the public, for clients and for PR budgets.