Let your LGBTQ+ employees come out on their own terms
Overzealous promotion of your LGBTQ+ team members for Pride month might not be welcome if you don't have their consent.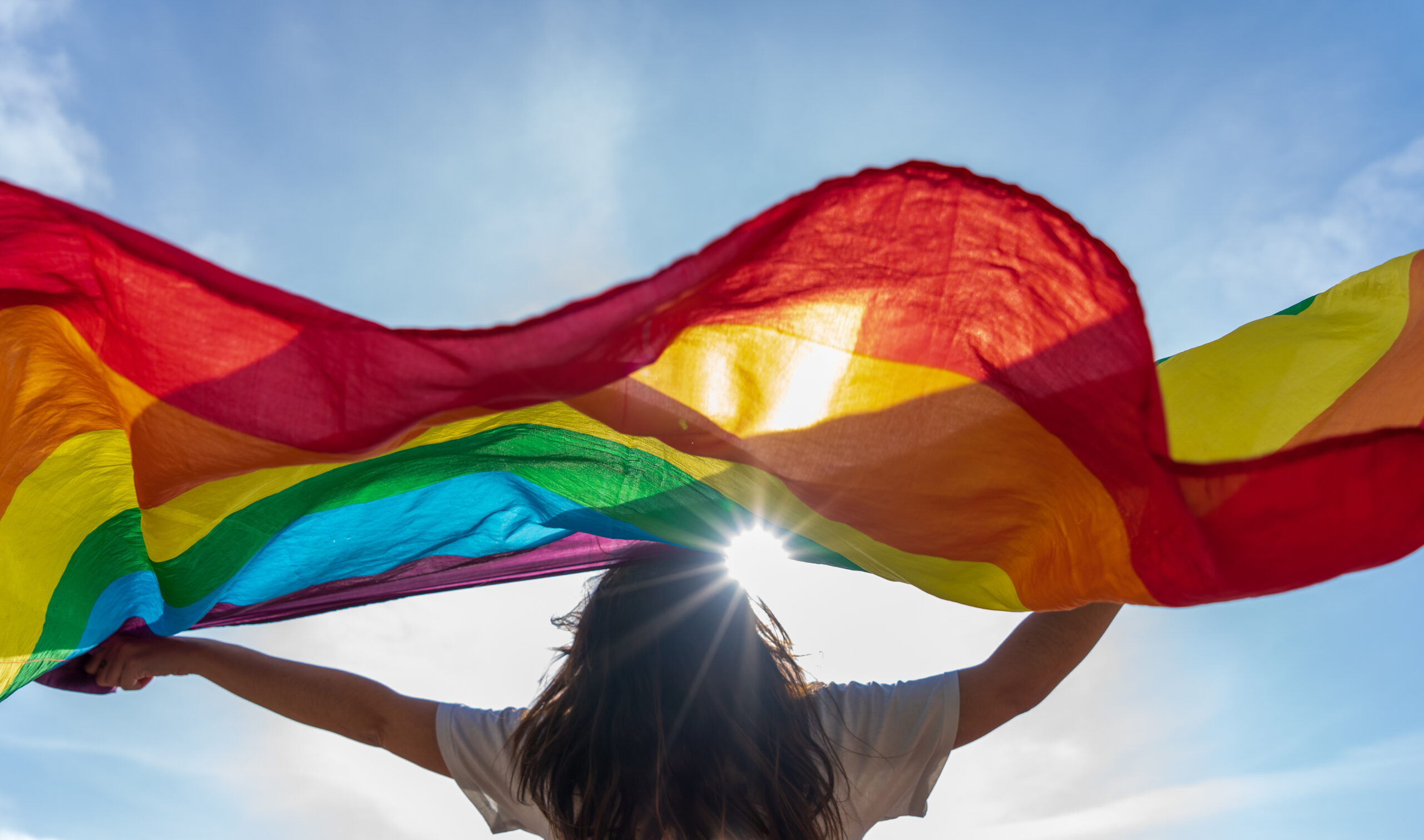 It's a chilly 65 degrees in my college dorm, but I'm sweating as I sit through my Zoom call. I've just joined the executive board for a club I'm in, and our team is meeting for the first time. We're doing a diversity, equity and inclusion exercise, and I must decide if I'm going to come out.
The process of coming out is not new to me, but this type of pressure is. Our director of DE&I has asked us to introduce ourselves with our names and three facts related to our identity. It's a simple task meant to help us get to know each other and celebrate our differences.
Yet, it terrifies me.
To begin with, I'm not ready to celebrate differences with this group of people yet. Rather, as we're meeting for the first time, I want to bond over what has brought us together and establish trust with each other. But more than this, the term "identity" feels targeted toward discussions of sexuality and gender. People often say that they "identify" as queer or trans, and I certainly see my bisexuality as a part of who I am. Hearing that I am expected to talk about my identity makes me wonder if I should be sharing this part of me.
Feeling uncomfortable and unsure, I listen to my peers as they share information about themselves. Most go for impersonal traits that we all share: They are public relations majors, or that they are from Florida. Nobody mentions their sexuality or gender.
So, I don't either — because it's easier to blend in.
I'm not the only one who has felt this way in a professional environment. A 2018 study from the Human Rights Campaign found that 46% of LGBTQ+ employees reported being closeted at work, and 50% of non-LGBTQ employees reported that there were no employees at their company who were open about being queer. Further, a 2019 study from Leanin.Org and McKinsey found that LGBTQ+ women in the workplace were more than twice as likely as straight women to feel as though they could not talk about themselves or their life outside work.
There are valid reasons for this: The same study found that that LGBTQ+ women, especially those who are bisexual, are more likely to experience microaggressions and sexual harassment in the workplace. They are also heavily underrepresented and are often the only person in a room of their identity. Those who are nonbinary, trans or people of color are even more likely to experience these issues.
With 15.9% of Generation Z having reported being LGBTQ+ in 2020, workplaces should do everything they can to create welcoming and unbiased environments. Those that fail to do so will face internal issues that may lead to worse financial performance.
To begin with, employees who cannot be themselves at work will be less engaged. Following the Aon Hewitt Employee Engagement Model, they will be less likely to stay, say and strive: stay working for their employer, speak well of their organization and strive to do their best work. Adding to this, workplaces that are inhospitable to queer employees miss out on their diverse perspectives. A series of studies from McKinsey have found that there is a strong relationship between diversity in companies and strong financial performance. This has also been demonstrated in the Human Rights Campaign's 2022 Corporate Equality Index, where 258 of the Fortune 500-ranked companies were designated "Best Places to Work for LGBTQ+ Equality." Ratings were determined by a variety of factors including workforce protections, inclusive benefits, corporate social responsibility and workplace culture.
Armed with this information, some employers might jump to identify which of their employees are LGBTQ+ so that they may track diversity in the workplace and discuss their individual needs. These are both great efforts, but these employers need to remember that they may have queer employees who are not out at work, and who may not want to be (possibly for some of the reasons mentioned in this article). Many queer employees are closeted, or they pass as straight or cisgender, or they will not discover that they are queer until later in life.
As an employer, it is always better to let employees decide for themselves if they want to come out, and to make your workplace a safe and welcoming environment for LGBTQ+ people — whether they are out or not. Actions to take can include updating your nondiscrimination policies, making your company dress code more inclusive, or standing up to homophobic comments when you hear them. Your queer employees will discuss their identities when and if they are ready.
We still have a long way to go when it comes to LGBTQ+ rights in the workplace. In the meantime, we can give queer people the freedom to be as out as they want to be, to define themselves as they choose, and to exist in the way that makes them feel most comfortable and safe. Any effort otherwise brings unwarranted pressure and discomfort—and I don't want to see anyone else sweating on their Zoom calls.
Lauren Garelick is a junior at the University of Florida studying public relations with a minor in Spanish. She is the director of fundraising and special events for UF PRSSA, and she is an account supervisor at the University of Florida's student-run firm Alpha PRoductions. Connect with her on Twitter and LinkedIn.
COMMENT