Let's not 'circle back' on 2021: Michigan school releases annual list of banished words, phrases
Lake Superior State University really wants you to stop calling this our "new normal."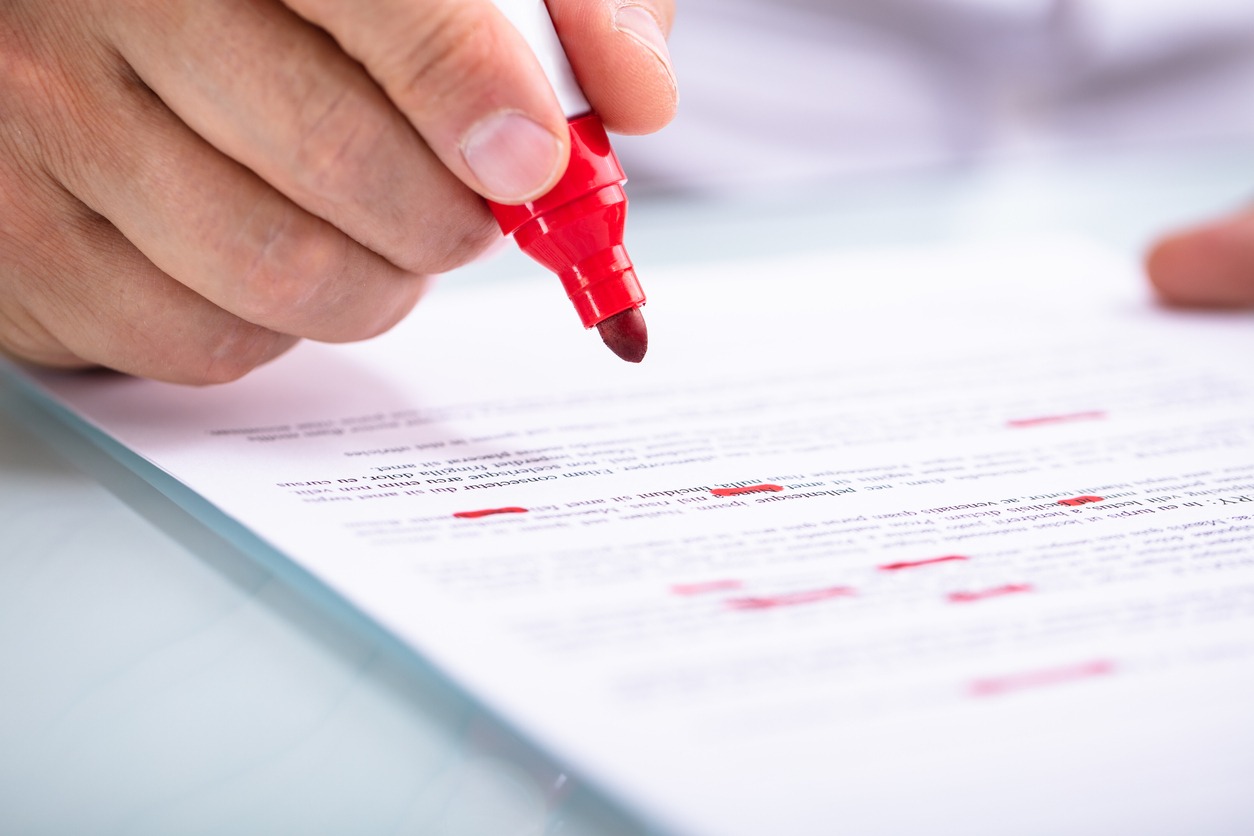 Have you ever thought, "Hmm, I could go the rest of my life without hearing someone say, 'you're on mute'"?
If your answer is yes, you're not alone. That phrase accompanies nine others on Lake Superior State University's annual list of "banished" words and phrases, an annual tongue-in-cheek tradition dating back to 1976. The list comprises submissions from around the world.
According to a press release from the university, the Banished Words List began as a "promotional ploy" for the school. It's gone on to become a popular yearly skewering of the year's grammatical lowlights.
This year's list includes several COVID-19-related terms, to no one's surprise—but the number is down from the seven pandemic-adjacent terms that were included on last year's list.
The 2022 hitlist homes in on loathsome corporate jargon—which comedians and internet users alike have been rightfully roasting lately. This TikTok clip produced by "Corporate Natalie" may or may not have motivated a few submissions:
https://www.tiktok.com/@corporatenatalie/video/7013516066970242309
Here are Lake Superior State University's list of banished words and phrases for 2022:
Wait, what?
No worries
At the end of the day
That being said
Asking for a friend
Circle back
Deep dive
New normal
You're on mute
Supply chain
Which words or phrases drill-down into your pain points? Share your pet peeves in the comments below, and submit your least favorite word or phrase for the 2023 Banished Words List here.
COMMENT
4 Responses to "Let's not 'circle back' on 2021: Michigan school releases annual list of banished words, phrases"
Jeff Reiter

says:

"Now more than ever"

Ronald N Levy

says:

You'll be a blessing to your management if you reduce employee absences by
reducing use of the "my body my choice" excuse for endangering fellow employees by not getting vaccinated.

"My Life Matters" can be a slogan in internal communications signifying the question of whether body freedom of others doesn't give them freedom for those bodies to shoot us, hit us or infect us.

"My Life My Voice" signifies everyone's right to ask co-workers "please don't infect me because I want to live."

A "Let's Ask Our Co-Workers" column can give other expressions of employees
that our lives are precious, our families and friends need us, and it's not fair to endanger us with a disease that could kill us.

Your work to reduce absenteeism can save lives of people who deserve to live
–and win management's awareness of how your internal communications are not only an expense but an expense reducer! Helping other to live could help you to live better.

Your counter to words that should be banished can be words that help win.

Mary

says:

I would add "unpack" and "…right?" (when used to punctuate a sentence).

Mike Vannest

says:

I love this list. Add in

1. High-level overview
2. What does success look like

And it's perfect!