The benefits of micro and nano social media influencers
Bigger isn't always better.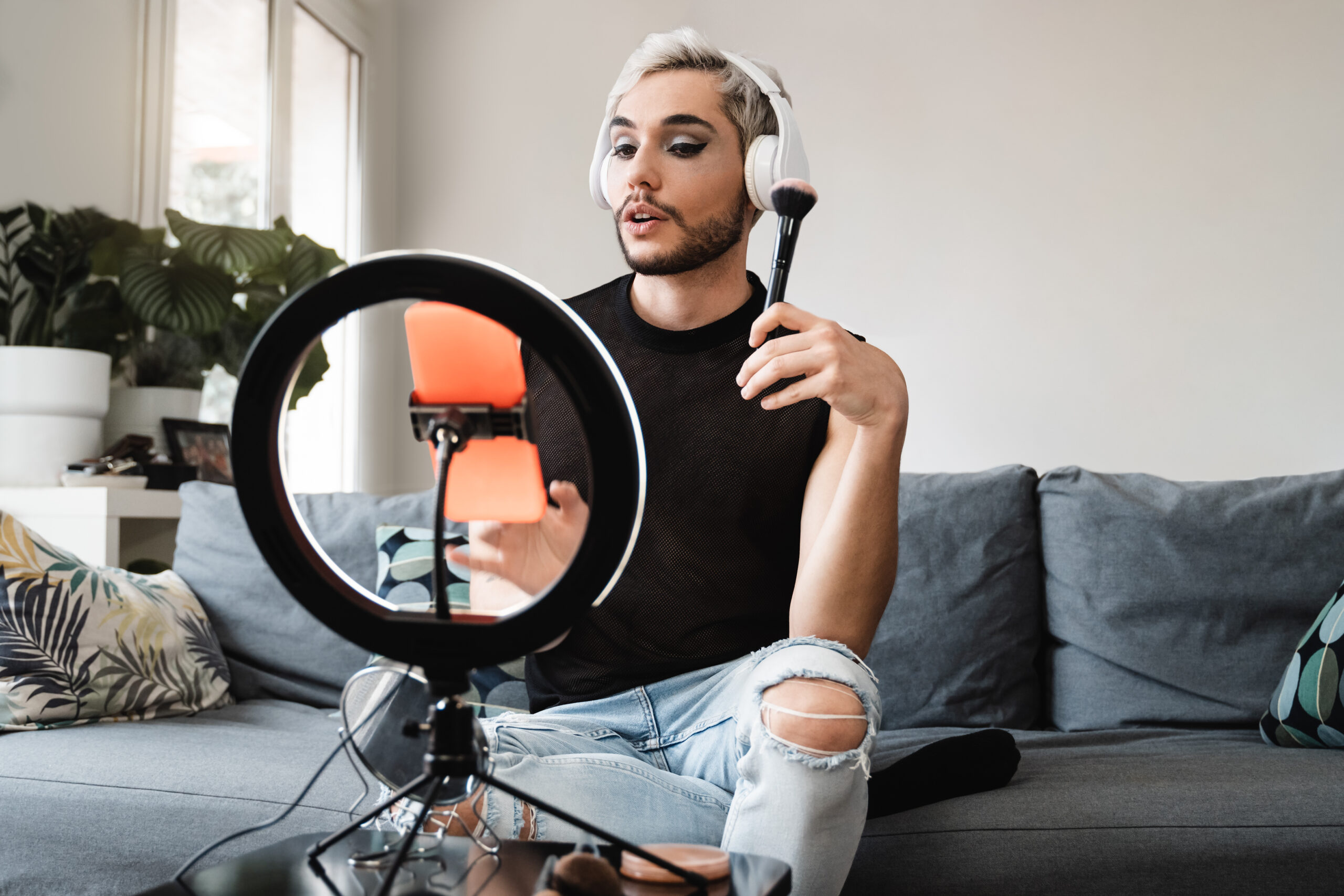 You might believe that the bigger, the better when it comes to influencer marketing, especially if you're new to the concept. However, this isn't the case. There has been a recent decline in celebrity endorsements and a shift towards working with nano and micro influencers instead. This change has led to an increase in engagement and greater ROI for many businesses
What are the advantages of nano and micro influencers? Is there still value in a mega influencer? Let's take a look at each one.
Nano influencers: They usually range from 1,000 – 5,000 followers. They are often new and are growing an audience. These types of influencers work if you have a local business, or if your product is for a very specific audience.
If the nano influencer has the same audience as your product, your brand will be shown to the right people. These types of influencers don't create posts that seem as retouched or "perfect" as other types of influencers, but they have credibility.
Furthermore, if you have a low budget campaign, these influencers have lower cost-per-post fees. In fact, you might just send your product and there will not need to be any monetary compensation. This is usually seen with Tik Tok influencers that are starting with their profile.
The cons of collaborating with nano influencers are that they have a smaller reach. Also, since this is usually not the main job, they may not have the same time or resources to create a polished post as other types of influencers do.
Micro influencers: From 5,000 – 50,000 followers. They work with small-to-medium brands and have good engagement. Their audience trusts them, leading to high engagement rates. And because they have fewer followers than top influencers, they are usually easy to work with and active in their comments section..
If you are a brand or business starting in influencer marketing, micro influencers might be a good jumping off point. The budget for them is usually lower than top influencers.
The brand exposure when working with micro influencers is often high. They have an audience that is committed to watching and checking the posts of the influencer and they trust their opinions, which can turn into sales for the sponsored product. This is usually seen with Instagram influencers that have been working with their profile during some time, normally a few years.
Another important tip to take into account is analyzing their engagement against several influencers of the same range of followers. This way you will be able to know the real impact that they have with their audience. This analysis should be done on the latest posts of the influencer so the metric is as updated as possible. This metric and many more can be found through an influencer marketing platform, which can help you find and analyze influencers in seconds.
Mid-tier influencers: From 50,000 – 500,000 followers. They have status and they are continuously collaborating with industry top brands. Many of these influencers were once micro influencers who grew into this new tier.
Their voices are powerful in terms of advertising and they can grow a brand's value with just a few posts. As mid-tier influencers, they are natural when it comes to sharing a message and their followers trust them. Performing a collaboration together might require a higher budget than collaborating with micro influencers, but it can increase the impact of your campaign.
Mega influencers: More than 500,000 followers. These are considered celebrities in their field. They are usually very busy working on different collaborations and the cost-per-post is much higher than any other type of influencer. It is important to sign a contract with them, since there might be some legal aspects that need to be covered.
When working with these influencers, brands should be aware that they might be working on several projects at the same time, which can delay the time of your campaign launch. As these influencers have a large follower base, the message is shared with millions of people all over the world. The drawback is that sometimes, people don't believe in their brand collaborations because they are very frequent and don't look natural.
Which type of influencer is right for you depends on your goals and your audience. But don't be afraid to try with smaller social media influencers, especially if it's your first go.
Carmen Pino is an influencer marketing specialist from Spain. She has a master's degree in communication and social media and started working in a startup as the affiliate specialist, where she did many influencer campaigns. She is currently working for Heepsy, an influencer marketing platform.
COMMENT