Museum of PR shares details for 'PR's Got Talent' variety show
The fundraiser for the museum will take place Nov. 30 at 6 p.m. Eastern Time.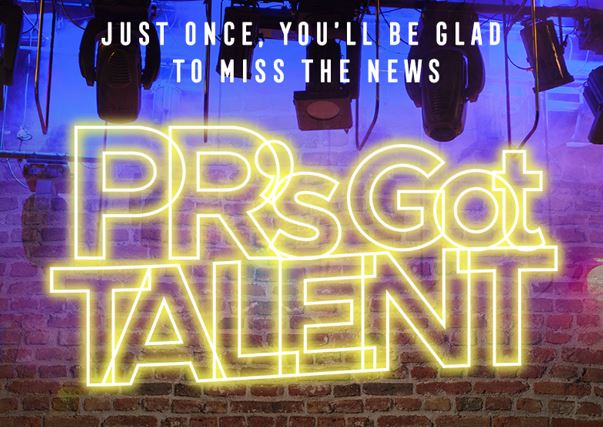 Does your PR colleague have a secret talent?
They just might be showing it off at the Museum of PR's variety show fundraiser on Nov. 30. According to its press release, the show will feature "a magician, Polynesian fire dancer, a stand-up comic, a trumpeter, singers of romance and parody, and a baker," with performers being selected from more than 50 auditioners.
The contest will be judged by industry stalwarts Roger Bolton, president of the Arthur Page Society; Tina McCorkindale, CEO for the Institute for Public Relations; Rochelle Ford, Ph.D., dean for the College of Communications at Elon University; Bill Imada, CEO for IW Group; and Kim Sample, CEO of the PR Council.
The event is free and open to the public. Attendees can register to watch the virtual event on the Museum of PR's website.
For those that want to help support the Museum of PR, a 501(c)3 organization, there are sponsorship packages available.
COMMENT