New social media features and updates to know this week
Updates to X, Threads, Instagram and more.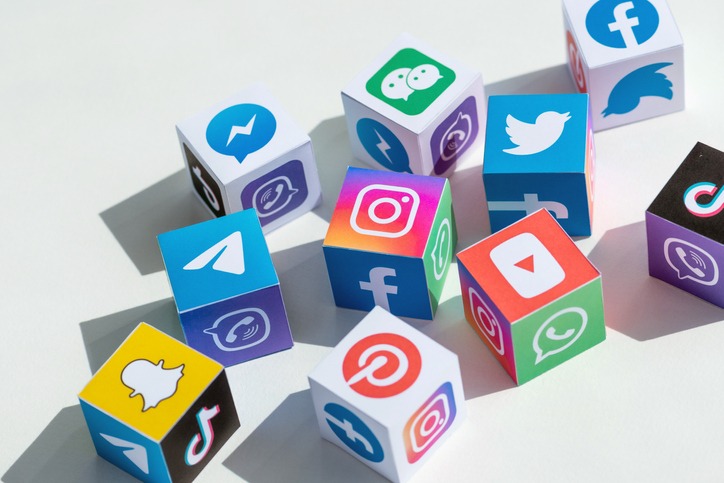 It's another Tuesday, comms and PR folks! That means we have a new round of social media updates.
So, sit back, relax and let's get to the good stuff on social.
X
After previous discussion of a three-tier subscription program for Premium users, it looks like X is pivoting to just two tiers, CNBC reported.  "One is lower cost with all features, but no reduction in ads, and the other is more expensive, but has no ads," Musk wrote. Of course, Musk could always change his mind again.
X is testing out its "Not A Bot" program, which charges new, unverified X users in the Philippines and New Zealand $1 once a year, per CNBC. This program is supposed to combat spam and bots and balance "platform accessibility," according to an X Support post. Current users won't be impacted – for now. Musk has in the past suggested that the small payment could come to all users.
X also updated its Community Notes feature to require sources, according to a Community Notes post on X. "Sources will not be required for notes explaining why added context isn't needed," the post said. "Like all our product updates, we'll monitor the impact of this change and continue to improve based on what we learn."
Threads
In an attempt to draw more interest to the flagging social network, posts made on Threads could be displayed to your connections on Facebook and Instagram, Social Media Today reported.
Meta
Broadcast channels are coming down the pike for Messenger and Facebook soon, according to a Meta announcement. Broadcast channels are public channels where people can share announcements, updates and other one-way messaging communications, per Meta. Individuals who are Facebook Pages managers can "start broadcast channels as a way to engage more deeply with their followers," per Meta. A channel could be made right on their Page. A manager might have to be added to a waitlist if the feature's not available yet. Followers of Facebook Pages will be notified to join a newly created channel. This feature will be available in the upcoming weeks.
WhatsApp
WhatsApp users will soon be able to have two accounts logged in simultaneously, according to an announcement from Meta. Users can toggle back and forth between their accounts seamlessly. For the second account set up, a user will need another phone number and SIM card, or a phone that allows multi-SIM, per Meta.
Instagram
Mark Zuckerberg announced that polls will be available in Instagram comments, Business Today reported.  Polls will also be able to be added to Reels and feed posts. Adam Mosseri, head of Instagram, told Business Today that the polls would roll out in the near future.
YouTube
With some social media platforms are minimizing the news, YouTube is amplifying it, according to the YouTube Blog. YouTube recently announced a new option to watch the news. YouTube now has a news watch page that collects news content from podcasts, Shorts, live streams or video on demand. Users can search the watch page by a certain news topic. The watch page feature will debut in roughly 40 countries for mobile users. YouTube is working on desktop and living room capability, too.
YouTube creators can put timestamps in their videos to highlight tagged products to earn money, The Verge reported. This allows viewers to shop while watching the platform. Creators could soon also "bulk tag affiliate products" from their older videos, per The Verge. YouTube Studio will also inform creators the kinds of affiliate products that earned them the most money soon.
There's more.
According to the YouTube Blog, the platform recently unveiled three dozen (you read that right) design updates and features. Some include:
Snapchat
Snapchat recently announced its Creator Collab Campaigns, which is a batch of products to bring better opportunities for creators and advertisers to work together. One element includes a paid partnership tag that allows creators to tag their own branded content (including Spotlight, Public Story, Snap Map, etc.) as paid promotions. This is described as a self-serve, in-app feature that will debut in the upcoming weeks for verified content creators.
Another new feature is Snapchat's Creator Discovery API also gives a "third party partner" an opportunity to find a creator more quickly based on follower count, age, bio information and more.
TikTok
TikTok is testing out a 15-minute video upload limit, a major expansion from its current 10-minute limit, social media expert Matt Navarra posted on Threads.
TikTok's getting a little spooky, too, and letting users play around with new Halloween voices via text-to-speech, according to a TikTok post.
Sherri Kolade is a writer and conference producer at Ragan Communications. She enjoys watching old films, reading and building an authentically curated life. Follow her on LinkedIn. Have a great PR/comms speaker in mind for one of Ragan's events? Email her at sherrik@ragan.com.
COMMENT