New social media features and updates you need to know this week
New features from X, Meta, TikTok and more.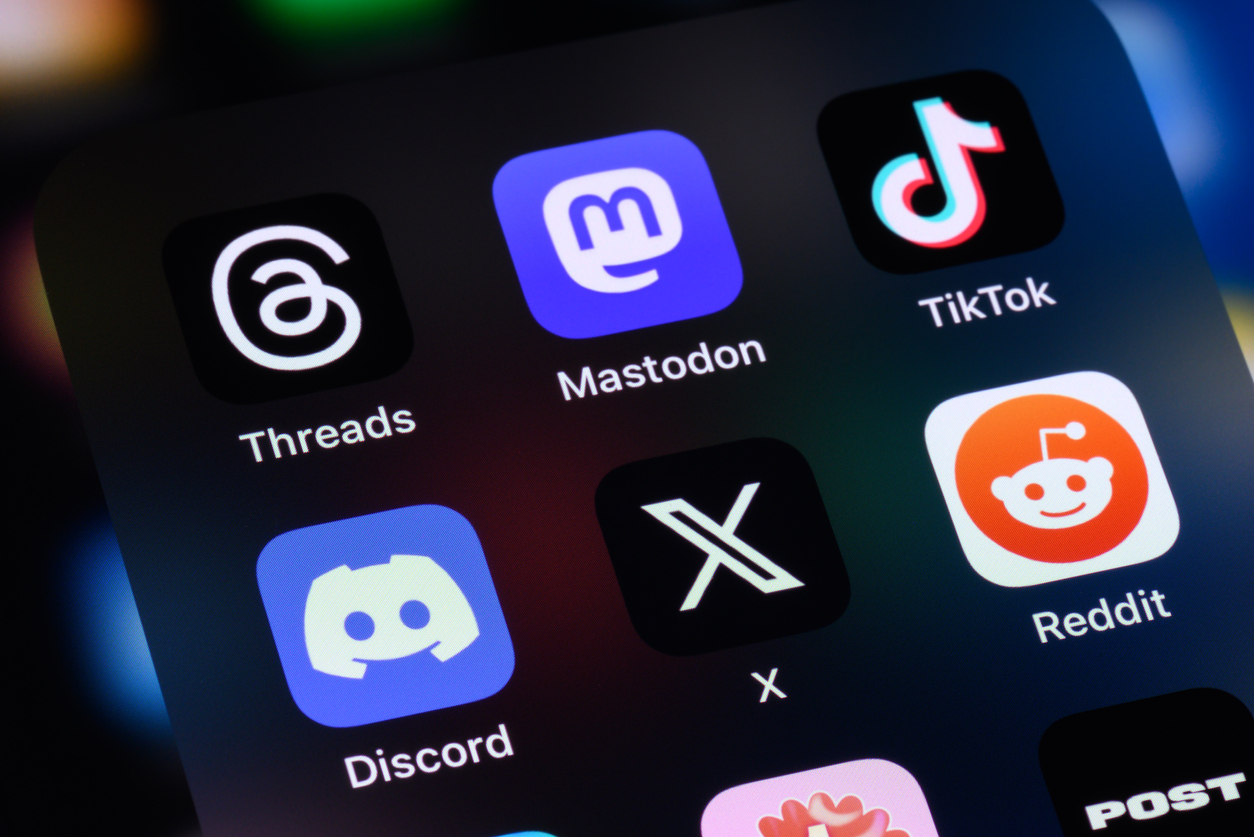 Hope you like generative AI, because many apps are going all in. From strengthening privacy policies to helping you make mermaid selfies, these features and policies are proliferating. But don't worry, we're here to help you make sense of it all.
X
There was the usual flurry of updates on the app formerly known as Twitter this week, as well as updates to a variety of policies.
A new dashboard helps users who participate in the revenue share program can now see their payments over time, X News Daily reported. However, much about the program, which is available only to X Premium (formerly Twitter Blue) subscribers and pays revenue only for views from Premium members, remains opaque.
The app also made updates to its political ads policy — a matter of intense concern as the U.S. 2024 presidential race ramps up. Most notably, it is rescinding its ban on political ads, though it says it will prohibit "the promotion of false or misleading content, including false or misleading information intended to undermine public confidence in an election, while seeking to preserve free and open political discourse." How rigorous the enforcement will be is an open question.
In more minor app updates, a new "Needs Your Help" tab has been added to the Community Notes fact-checking people to encourage more rating and engagement. App users can also quickly respond to DMs with a swipe on mobile.
Meta
Meta has rolled out the ability to opt-out of having some personal data used to train generative AI models, and additionally released new privacy information to help users better understand the company's policies and philosophies on GAI. The social media giant also announced efforts to reduce systemic racial bias in AI models.
In specific platform updates, Threads is slowly beginning to roll out a much-requested feature: search. Incredibly, the rushed-to-market app was launched without a keyword search feature, which has made it challenging to incorporate into a robust social media strategy. But Mark Zuckerberg announced that the feature is coming.
Finally, leaker Alessandro Paluzzi found that Instagram appears to be testing a 10-minute version of Reels — not surprising given TikTok's use of the longer video format.
YouTube
YouTube Studio is making it easy to compare analytics across videos from one screen, Creator Insider announced. Right click on the Analytics tab to open a new window in Advanced Mode for easy comparison. The same announcement also revealed that channels worldwide with only 500 subscribers will now be able to join YouTube's monetized Partner Program, which brings a variety of new features and benefits to creators.
TikTok
The clock app announced a variety of tweaks to help it comply with the EU's Digital Services Act, including the ability to opt out of TikTok's algorithmic feed, limiting advertising targeted to people under the age 18, making it easier to report illegal content (including advertising) and more.
Additionally, the app's Effect House, which allows creators to make filters and augmented reality experiences, has exited Beta mode. It could be the perfect moment to experiment.
Snapchat
Finally, Snapchat has announced a new generative AI feature called Dreams, which allows you to create fantasy-inspired selfies. The first eight are free, but after that, you've got the pay. The feature is starting its rollout in Australia and New Zealand, but will soon be available worldwide.
That's all for this week! What features are you most excited about?
COMMENT