One year after George Floyd's murder, has our industry changed?
Finn Partners' Ronald Roberts looks to assess what progress has been made and where pressure must be applied in the ongoing struggle for equality and the end of systemic racism.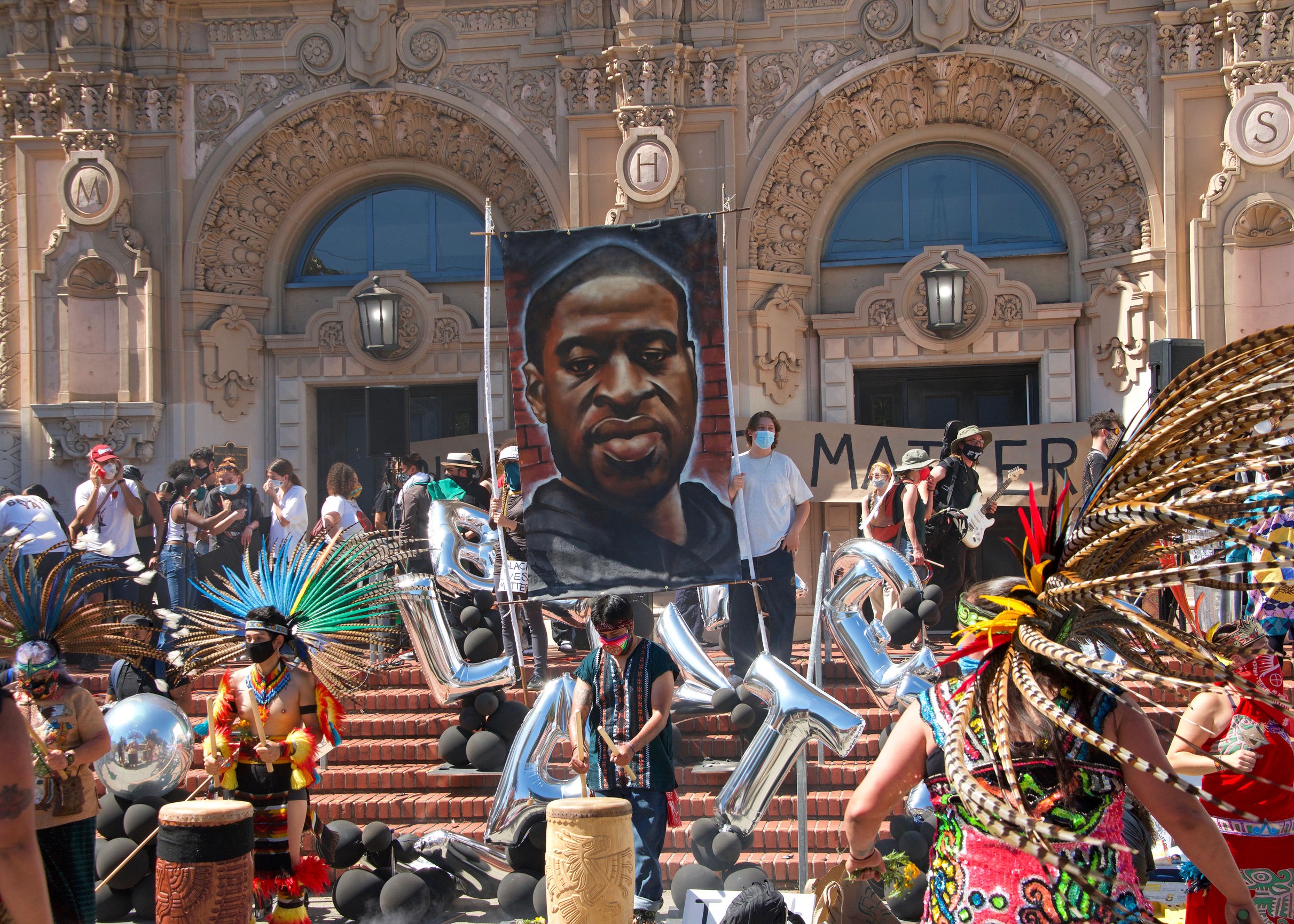 On June 6, 1988, I started my career in public relations and went to work for an agency in 1992. At the time, I was one of a few people of color in my profession—at any level—and the only one in my office. Through the years, I've been able to grow professionally. I am now a managing partner at one of the largest independent PR firms in the world.
However, I am still one of the few people of color at this level.
I am often asked—especially since the murder of George Floyd at this time last year—if anything has changed in our world or, on a smaller scale, in our profession. My short answer: I hope so.
The meaning of change
Change. A simple word, but one with such complexity. We often seek it, but not always successfully. On May 25, 2021, 365 days had passed since Minneapolis police officer Derek Chauvin suffocated Floyd over the course of nine excruciating minutes. Since then, many companies have created or enhanced their diversity, equity and inclusion (DE&I) programs, including public relations companies. Some have been well-conceived and thought out. Others, not so much.
I'm proud to have helped lead the intense work my agency, Finn Partners, has done to increase diversity. A priority of the firm since its founding in 2011, DE&I has become even more so since Floyd's death. CEO Peter Finn has announced a goal of 30% diversity (up from 21%) by 2023.  Some of the efforts we've launched to achieve this goal include establishing a DE&I committee made up of more than 100 employees representing all 20 offices within the Finn Partners network, all of whom are united by an anti-racism pledge; a matching donation program that matches any employee donation to a non-profit focused on diversity and social justice initiatives; and a Cultural Conversations series featuring discussions with individuals outside of the agency to educate Finn Partners staff on diversity concerns.
Yet, I am still wary of declaring victory. I still answer, "I hope so" rather than, "I know so." I've seen too many agencies and too many clients make a good start and then lose interest or fail to turn talk into meaningful action. The reason, I believe, is a lack of commitment. We often speak of it, claim we have it. But do we? In order to have long lasting DE&I programs—programs that will really make a difference—a company has to be committed. Commitment takes time, effort, patience and dedicated resources.
More than words
The Boston College Center for Corporate Citizenship counts many of the nation's leading companies as members. The Center maintains a list, most recently updated on March 22, 2021, of roughly 165 members and their public responses to racial inequality. Companies' responses ranged from a social media statement "in solidarity with racial injustice and a pledge to donate to racial justice organizations," to extensive, concrete plans that include a pledge to grow the percentage of Black employees by 20% over the next three years, new programs and committees, a workforce diversity report and more.
These are good indications of progress. But as I noted in an earlier PR Daily article on initiating a culture of DE&I change among PR agencies, the first step in making real progress is to recognize our own faults. Many PR organizations have done this by publicly sharing their diversity data. The numbers reveal that racial diversity worsens as you ascend leadership ranks. Many of the largest PR firms have set diversity employment goals and commitments to increase DE&I investments, establish KPIs, create pay parity and more. As public relations agencies begin to showcase leadership that better reflects the makeup of our society, hopefully we will see more diversity at all levels and in all initiatives, while inspiring smaller organizations to do the same.
Integrating a DE&I mindset into our business models is a key step toward making DE&I intrinsic to our operations. Having an individual charged with overseeing DE&I maintains its importance. Agencies and organizations have recognized this and are boosting or creating executive-level DE&I positions.
At Finn Partners, senior partner Helen Shelton has been named global chief diversity officer, a newly created role to oversee Finn's internal DE&I efforts across offices in the U.S., the UK, Asia, Europe, and Israel. Helen will also work with clients to further diversity and inclusion through initiatives using the likes of communications, alliances, recruitment and civil engagement.
In short, we're taking steps, maintaining the conversation, and recognizing that we all must be in this for many years, perhaps even decades, and make a significant investment of both time and resources. But we must not become intimidated, or worse, complacent. I look forward to the day when I'm not one of a few persons of color at my level in my industry. I look forward to being able to say "yes" when asked if the change we are now experiencing is taking hold.
In the meantime, let's continue celebrating the small wins, take stock of where we're succeeding and be particularly conscious of where we can continue to improve. Let's remember that change requires us to commit far beyond one-year commemorations. We must commit for a lifetime.
Ronald Roberts is a managing partner for Finn Partners.
Hear from other leaders about how they communicating about the internal changes in their organizations at Ragan's Crisis Communications Virtual Conference June 10.
COMMENT