Peppercomm's Steve Cody: Communicators must stay one step ahead of the marketplace
The CEO and founder shares how he sees futureproofing your organization as the greatest challenge facing communications pros.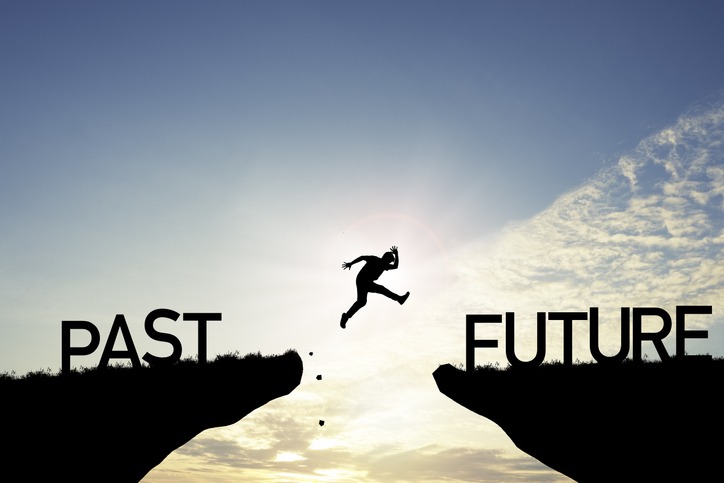 Over the past 18 months, communicators on the agency side have changed the way that they nurture client relationships to build trust.
The most strategically minded agency communicators were able to anticipate the ever-changing wants and needs their clients' stakeholders, staying one step ahead with a sense of humor that made it easy for clients to collaborate with them.
Ahead of his panel at Ragan's Future of Communications Conference on Nov. 17, we caught up with Steve Cody, CEO of Peppercomm, to learn how his agency understands strategic communication as the key to reputation management and why his agency believes in the power of "not taking yourself seriously at all."
Ragan: What's the first thing that you do when you get out of bed each day?
Cody: I get right back into bed. No sense tempting fate.
After burrowing back under the covers, I scan my various newsfeeds on the ever-trusty (if highly temperamental) iPhone. I will search/read everything from BBC America and the PR industry trades and catch up on overnight client-related emails [alongside] fun, informative reads/viewing experiences á la Skimm and TikTok.
Ragan: What's the biggest change to building relationships with clients that Peppercomm has adopted over the past 18 months?
Cody: Adapting our inherent sense of humor where appropriate to deepen existing relationships in the midst of the widespread anxiety and uncertainty with which we're all coping. Our mantra is, "We take clients and our business very seriously, but we don't take ourselves seriously at all."
The vast majority of clients want to enjoy the time they spend with their agencies. So, how does one adapt and "read" how best to connect with a client in the midst of the Next Normal?
It's also become even more critical to understand the clients' key stakeholder audiences. [We do this] by listening intently while continually creating fresh and "unexpected" content that will inform, entertain and critically enable a client to authentically engage with stakeholders.
[This] earn[s] trust to help our clients become and remain part of their audience's decision-making tree.
Ragan: You mentioned that your agency is known for having a sense of humor. How do you approach clients about infusing more humor into their brand authentically?
Cody: The key word is authenticity. Comedy and humor can only be effective in enhancing a "brand's" storytelling abilities if it's fully embraced by the C-suite. One cannot change a toxic, top-down, management-by-fear culture to suddenly include humor in their storytelling. That would be the antithesis of authenticity.
But if an organization possesses an openness to change, embraces the power of self-deprecating humor and is seeking new and better ways to help employees of all stripes to leverage humor to survive (if not thrive), then we can help. The "right" client organization can build humor into external and internal storytelling in provocative, unexpected and authentic ways that can be measured to achieve virtually any success metric.
Ragan: How do you see comms strategies changing in the months ahead?
Cody:  Comms strategy is first and foremost about enhancing credibility and protecting the reputation of the organization.
While that description may have been true in the past, it is now table stakes in the "next normal." The best corporate communications officers and agency partners will be judged by how well they look up, look ahead, anticipate change and suggest a new/revised strategy to always stay a nanosecond ahead of stakeholder wants and needs.
Ragan: What competencies and skills will clients expect their agency to have in the near future?
Cody:  Understanding and anticipating the constantly changing wants, needs and desires of their clients' key stakeholders. The PR "function" has already risen to the level of "chief reputational officer." We now have the opportunity to supplant the McKinsey's and BCG's of the world who charge $1 million, write an "off-the-shelf" change management report and leave the organization to figure out what's next.
PR finally has the opportunity to say, "We're what's next, Ms./Mr. CEO. Entrust your reputation with us."
Hear more from Steve Cody during Ragan's Future of Communications virtual conference, Nov. 17., the signature event for Ragan's inaugural, recently-acquired Communications Week. Learn more and register here.
COMMENT