PR Daily honors the 2023 Top Agencies Class of 2023 in New York: list of winners
Inductees were celebrated at a special awards luncheon in New York on June 14.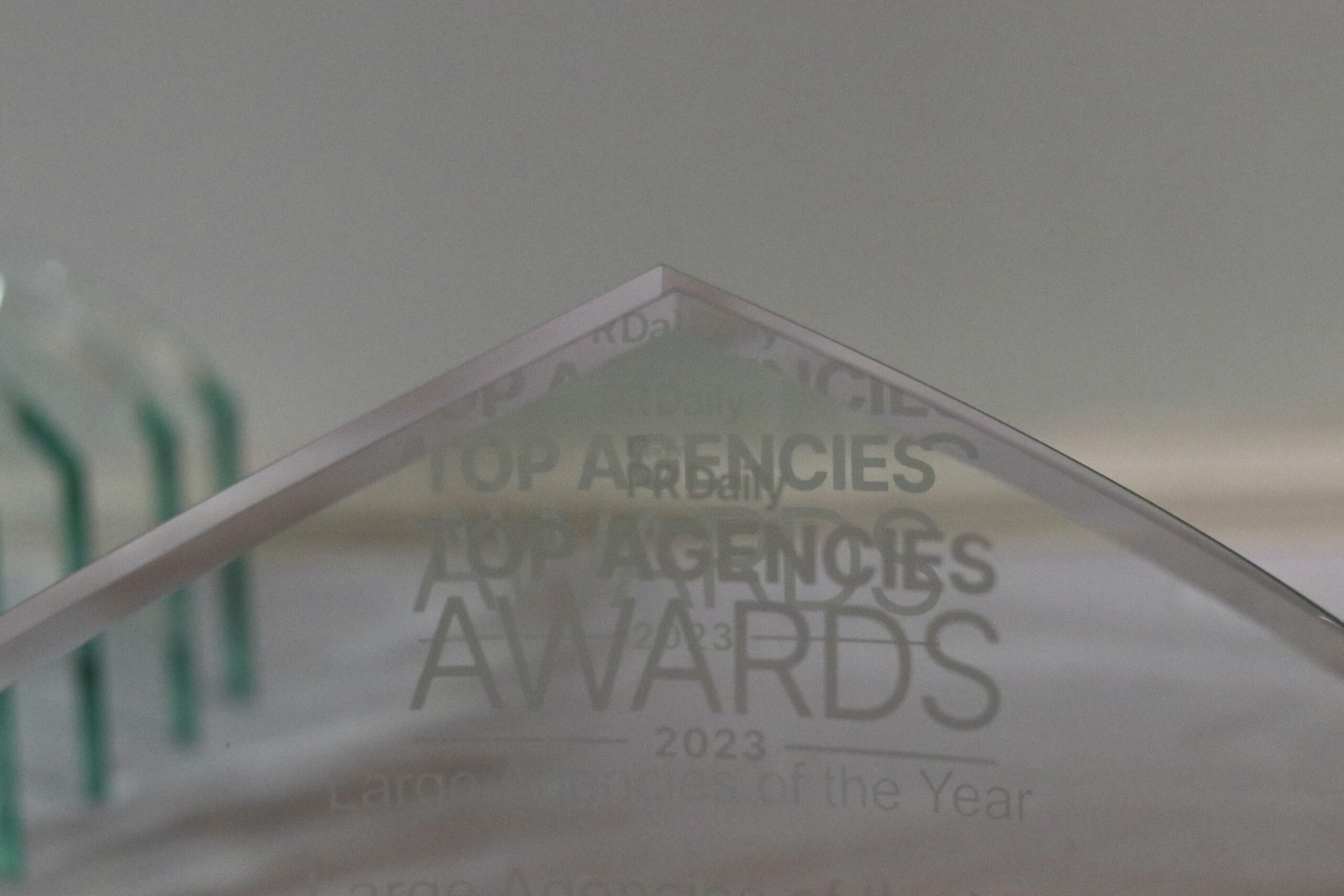 The 2023 Top Agencies Awards highlights the best firms, agency leaders and teams alongside the top PR campaigns of the year.
Ragan Communications and PR Daily hosted an awards luncheon June 14 at New York City's storied Yale Club, in the heart of Manhattan, where honorees had the opportunity to come together and celebrate in person.
"The Top Agencies class of 2023 holds a mirror to the agencies and their clients who are making the biggest strides, embracing innovation in public relations and brand building to push our function forward," says Diane Schwartz, CEO of Ragan Communications and PR Daily.
Ragan Communications and PR Daily congratulate these best-in-class agencies and the communicators who contribute to their success.
2022 Top Agencies Awards List
160/90
5WPR
Amendola Communications
Big Valley Marketing
BML Public Relations + Digital
Bospar
Caliber Corporate Advisers
EvolveMKD
Factory PR
Franco
GingerMay
Global Strategy Group
H&S
Hotwire
Hunter
JPA Health
Just Drive Media
KC Projects Public Relations
Ketchum
Ketner Group Communications
Kite Hill PR
M&C Saatchi Sport & Entertainment North America
Marathon Strategies
Maven Collective Marketing
MikeWorldWide
Montieth & Company
Palin Communications
Peppercomm
Racepoint Global
rbb Communications
RF|Binder
Ruder Finn
Sage Growth Partners
Sēd
Segal Communications
Stuntman PR
Team Lewis
Technology Agency
The Abbi Agency
The Brand Agency
The Fletcher Group
The Hoffman Agency
The Levinson Group
THE MRKT
Tier One Partners
Treble
Campaigns and Initiatives of the Year
Event/Experiential Marketing
CCOMGROUP INC.: Neutrogena SUN takes Lake Tahoe
French/​West/​Vaughan (FWV): Wrangler® Taps Long Standing AOR French/West/Vaughan to Celebrate 75th Anniversary with Riveting Western Press Trip
Kiterocket: Kiterocket
Metro Public Relations: RuPaul's DragCon LA 2022
The Brand Agency: Sports Illustrated The Party x The Brand Agency
Tier One Partners: Ally's #TotallyCovered Campaign
Media Relations
Amendola: Beyond Bed Finding Amplifying Brand Awareness for a Health Tech Start-Up
Amendola: Thought Leadership Campaign Results in 24% Increase in Share of Voice in One Year
BLASTmedia: Phenom – Talent Experience Campaign
French/​West/​Vaughan (FWV): French/West/Vaughan Celebrates its First and Long Standing Client Wrangler®'s 75th Anniversary
Susan Davis International: National Desert Storm and Desert Shield Memorial Groundbreaking
Tara Dowdell Group: NYC Racial Justice Commission
Inclusive Communications
LiveWorld: Zoetis Corporate Working Parents of the Year Video
MINERBA Corporate Communication: Transforming the lives of underprivileged women in Latin America: a High-impact Communication Campaign for Pro Mujer
Rally Point Public Relations: Making Blackbird Sing
Nonprofit/Charity
Rally Point Public Relations: IFEL Calling All Angels — One Non-Profit's Journey to Help Diverse Business Owners Navigate Post-Pandemic
Susan Davis International: Elizabeth Dole Foundation's Hidden Helpers Campaign
The TASC Group: Destination Tomorrow Black Transgender/Gender Nonconforming Rights Advocacy
Public Relations
Agenda C: Agenda C
CEBA: Clean Energy Buyers Association Renaming & 2030 Strategy Rollout
Dotted Line Communications: Singles in America 11
Exponent: Public Relations
Imagem Corporativa: Um Recorde pela Saúde – Awareness Campaign in the World Diabetes Month
Relevance International: Elevate Research Properties: Developing New York City's Most Innovative Companies
Pro Bono and Purpose
160over90: Invesco QQQ's "How Not to Suck at Money"
Hotwire: Cloudera Empowers Future STEM Generations
The Levinson Group: The Levinson Group
Social Media & Digital
LiveWorld: Real Food Blends Mini Product Launch
Thought Leadership & Executive Communications
Gabriel Marketing Group Poms & Associates: Thought Leadership Campaign
For more information on our winners, check out their profiles here.
COMMENT