4 unsung heroes of PR you should know
Let's dig past Bernays and Lee.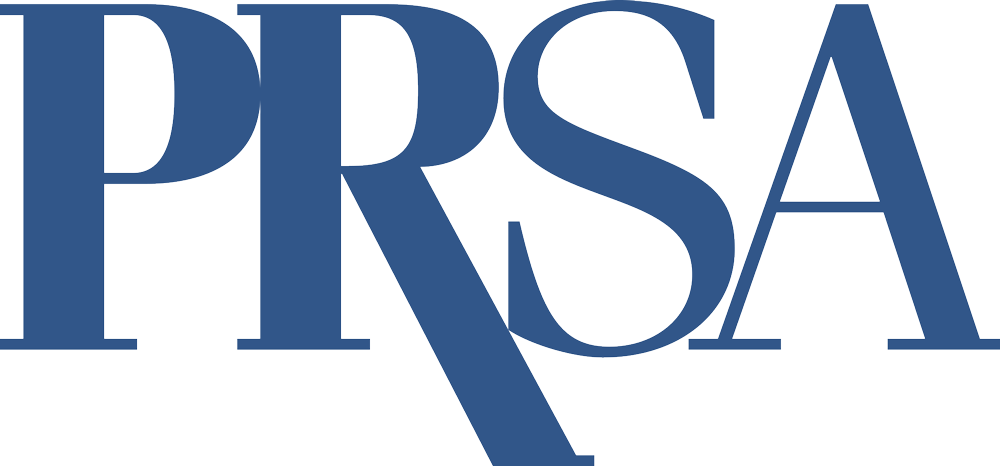 Every profession has its sung and unsung heroes, justly recognized innovators as well as those who don't get the due they deserve, who work behind the scenes to set precedents and change the way we look at things.
Public relations is no exception, and as part of PRSA's 75th anniversary celebration, which is taking place throughout 2022, we decided to do some historical detective work and highlight a number of the profession's pioneers and their significant contributions to the field.
For posterity, we collected these people and events together in a volume called "75 Years of Impact and Influence: People, Places & Moments in Public Relations History," and while you'll recognize some of the names, many you may not.
We all know (or I hope you know):
Edward Bernays, APR Fellow, PRSA: Sigmund Freud's nephew (one of my favorite facts, PR-related or not), Bernays is considered one of the earliest practitioners of modern public relations. His 1923 book, "Crystallizing Public Opinion," was "the first one to be devoted exclusively to an occupation which is gradually becoming of overwhelmingly national importance," according to the review in the New York Times.
Ivy Lee: Also an early PR practitioner, in 1906 Lee wrote a "Declaration of Principles" which proclaimed, "in brief, our plan is frankly, and openly…to supply the press and public of the United States prompt and accurate information concerning subjects which it is of value and interest to the public to know about."
Harold Burson, APR, Fellow PRSA: Considered by many to be the most influential PR figure of the 20th century, Burson co-founded Burson-Marsteller in 1953, instituting the concept of integrated marketing, which became an industry standard.
These, and many others, have been honored, feted and applauded. There are, however, as I mentioned, myriad additional individuals who have not been as widely recognized and deserve their own spotlight and acclaim. For example:
Inez Yeargan Kaiser: In 1957, Kaiser opened Inez Kaiser & Associates in Kansas City, Missouri, and became the first African American woman to serve national clients, who eventually included 7Up, Burger King, Southwestern Bell, and Sears, Roebuck and Co., among many other prominent brands.
Fernando Valverde, APR, Fellow PRSA: Considered by many communicators to be the father of public relations in Puerto Rico, Valverde was a friend of Bernays, and organized two of his visits to the country, which included talks and presentations to students. Valverde served as president of the Puerto Rico Public Relations Professionals Association from 1979-80 and created the master's degree program in public relations at the Universidad del Sagrado Corazón.
Doris Fleischman: An historic figure in her own right as a journalist and active feminist (she made history as the first American married woman issued a passport in her own name), Fleischman worked for Edward Bernays and later became his wife and frequent collaborator.
Ofield Dukes, APR, Fellow PRSA: An active PRSA member for 40 years, Dukes, who was quoted as saying, "Public Relations is synonymous with human communication," is credited with founding the Black Public Relations Society of Washington; working to help create the PR curriculum at Howard University; helping to institute a national holiday honoring Martin Luther King, Jr.; and assisting the U.S. Census Bureau to help encourage minority participation in the 1980 census, among many other achievements.
These names are of course only the tip of the iceberg in terms of the many people who have contributed to public relations' and PRSA's illustrious past. And who are the pioneers, mentors and leaders of PR's future?
Time will tell. Some of them may even be reading this article.
Dr. Felicia Blow is the 2022 PRSA chair.
COMMENT
7 Responses to "4 unsung heroes of PR you should know"
Jen

says:

Thank you for this interesting and well-written article, Dr. Blow. I've never heard of some of these pioneers in our profession.

Jaron Terry, APR, Fellow PRSA

says:

Thank you, Felicia, for widening the glow of the spotlight! Another of my fav "unsung leaders" is Bayard Rustin, civil rights and gay rights activist!

Thrilled to learn that four of the outstanding professionals cited here held the Accredited in Public Relations (APR) credential. Hope this inspires others to pursue Accreditation.

Teresa Hein

says:

Happy to share that Bayard Rustin is indeed spotlighted in PRSA's "75 Years of Impact and Influence: People, Places & Moments in Public Relations History."

Bill Moak

says:

You should also consider Joseph Varney Baker, who started the first African-American owned PR firm in 1934, and was the first African-American to earn the APR credential.

Meredith Obendorfer

says:

A little heavy on the men considering PR is 70% women. How have they laid the foundations of the industry aside from the two you listed here? Margit Wennmachers, Donna Sokolsky Burke, Brooke Hammerling. Pay homage to the women who built modern day PR.

Anthony D'Angelo

says:

The book features Joseph Varney Baker, as well as such women leaders as Betsy Ann Plank, Ida B. Wells, Karine Jean-Pierre, Mabel Ping-Hua Lee, Mabel Flanley, Barbara Harris, Cathy Renna, Diana Munatones and others not mentioned above.