Ragan Awards: Innovative LinkedIn recruitment series shows 'Different paths to Klick'
The marketing agency for life sciences wanted to expand its talent pool beyond those in the same industry. That meant introducing themselves to prospective applicants for the first time –- and showing them how they could fit into a "healthy career."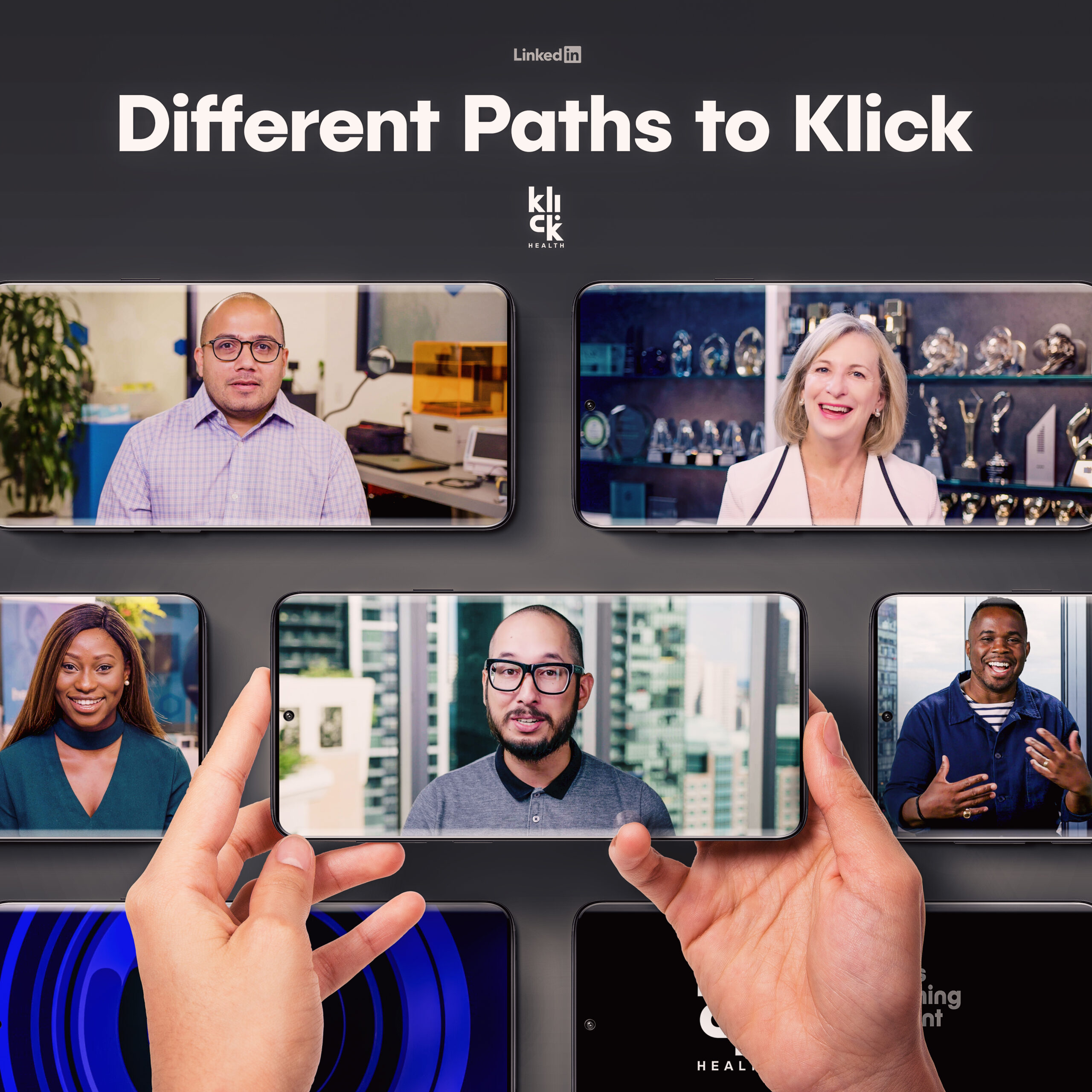 Klick has a clear understanding of their value to job seekers: "Klick is the place where you can do the best work of your career, with people you love, in an environment that supports your growth." But they had to share that message with people who might not think they're a natural fit for health marketing.
Nine videos in the "Different Paths to Klick" series were created specially for LinkedIn to target early-stage talent. In the two-minute videos, Klicksters shared their varied career paths to the agency. One tells of moving from music to psychology to branding, while another discusses her  doctorate in comparative medieval literature and transition to cross-cultural marketing.
In all, more than 60,000 people have viewed the videos on LinkedIn, and new applicants poured in: Klick raised its number of direct applications from 13% in 2019 to 30% in 2021.
The series earned them a top spot in PR Daily's Social Media and Digital Awards for LinkedIn.
The team behind the successful campaign includes Peter Flaschner, Ammie Matte, Brian Umali, Owen Osbourne, Amy Tsang, Gloria Leung, Dan Van Brunt, Camilo Bravo, Henrik Hey, Kelly MacPherson, Sarah Jacob Barrs, Colin O'Young, Spencer Brown and Nicole Lawr.
COMMENT