13 biggest trends and takeaways from Ragan and PR Daily's Social Media Conference
If you missed the conference, you need to read this.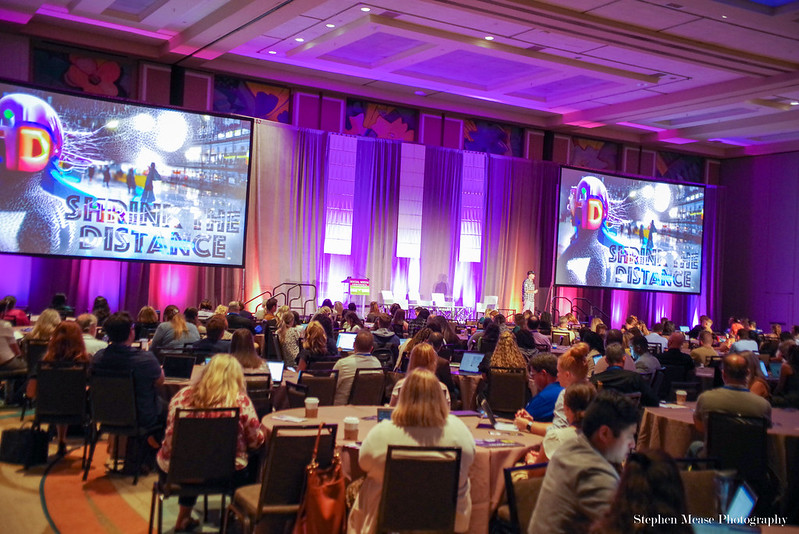 Hundreds of communicators gathered at Ragan and PR Daily's Social Media Conference to network, enjoy some Disney magic and learn from some of the most innovative minds in the industry.
While it's impossible to summarize all the insights shared over the course of the conference, several themes emerged across sessions. Whether you were able to be in the room or not, these are some of the biggest trends, concepts and ideas in social media you should keep in mind moving forward:
When building a data-driven social media strategy, you should always start by auditing your channels. Look at what content you're posting, the demographics of each channel and identify key community engagement to understand what is and isn't working.
Assess the right digital and social strategy for your organization — not based on trends or what everyone else is doing. Make sure you're getting the right ROI for you, which could be completely different than what works for another organization.
While earned and paid social media generally function separately, there is proven opportunity to use paid to drive and sustain the reach of earned. The best social strategies likely include some combination of the two.
It's natural for employees to feel limited or frustrated by small teams, budgets or timelines. Encourage them to focus on what they can do and not what they can't do. You'll achieve more and empower your employees.
A creative premise makes content creation easier. Find freedom in constraints, like a unique format for a podcast or a short-form video.
Employees are your powerhouse influencers. Audiences trust real people, and no one knows your brand better. Mine them for content, celebrate their success and share their stories.
Even if you're a social media team of one, you're never alone. Tap into your entire company to create content and evangelize. Amplify their efforts.
Pay your influencers. What they do is real work and provides real value to your brand. Treat them like it.
Know your brand's voice. Write it down and hone it. Consider creating different personas for different situations – being consistent doesn't mean always being the same in every situation.
Making your social media accessible is not only the right thing to do morally, it also exposes your content to the most people possible. So don't forget your captions and alt text.
"No technology will solve a people problem … The only thing that solves a people problem are people," said conference host Brian Fanzo. No matter how complex technology gets, we still need to look out for each other.
In a crisis, remember that grace follows grace. People will react to what you put out into the world. Make sure you're putting something good.
Social media –- and ultimately the future –- are about connecting and coming closer together. Let your online community building become real-world community. Your business and your life will be better for it.
If you missed this conference, never fear. We'll be back in Disney World for our 2023 Social Media Conference March 15-17. Hope to see you there!
Allison Carter is executive editor of PR Daily. Follow her on Twitter or LinkedIn.
COMMENT
One Response to "13 biggest trends and takeaways from Ragan and PR Daily's Social Media Conference"
Ronald N. Levy

says:

In addition to these takeaways helping one to DO a good job, attending these PR Daily courses helps one to GET a good job. Finalists for a top job may be close in qualifications but a candidate who took courses demonstrates a persuasive-to-recruiters motivation to excel.