6 social media updates you need to know about this week
Including updates about TikTok, YouTube, Twitter, Meta and Netflix.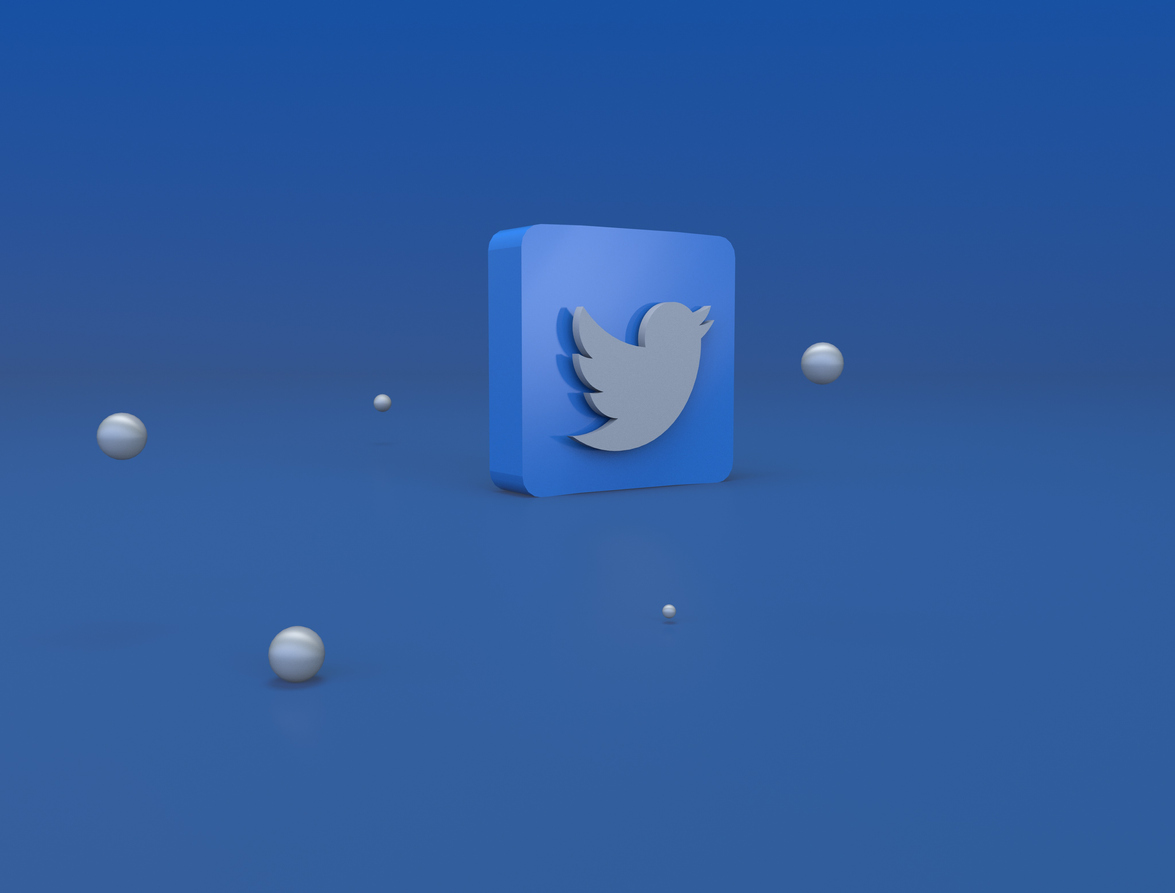 It's been an absolutely wild week for social media news. Elon Musk's acquisition of Twitter and his plans for the service have dominated the headlines, but there have been major announcements from nearly every platform. Some will make your life easier, some are interesting trends to watch and there's even a potential Vine comeback.
Here's what you need to know this week:
Twitter verification will cost $19.99/month, report says
New Twitter CEO Elon Musk has reportedly unveiled a plan for a new Twitter subscription service where users would pay $19.99 per month to be verified on the social network.
The Sunday report from The Verge said current verified users would have 90 days to subscribe to Twitter Blue or lose their blue checkmark on their accounts.
[FREE WEBINAR: Shine Bright Like a Comms Star]
Musk is looking for a quick turnaround on the project, reportedly telling engineers to launch the new feature by Nov. 7 or be fired.
"The whole verification process is being revamped right now," Musk tweeted on Sunday.
Musk responded to a tweet from Stephen King Tuesday about the need for verification.
"We need to pay the bills somehow! Twitter cannot rely entirely on advertisers. How about $8?" he tweeted. "I will explain the rationale in longer form before this is implemented. It is the only way to defeat the bots & trolls."
TikTok offers free 'academy' for marketers
TikTok is offering free video courses on marketing through its TikTok Academy, according to a Social Media Today report.
"Through TikTok Academy, we aim to provide robust learning opportunities to help teams become TikTok-savvy marketers by providing not just the 'how-tos' of TikTok but also the key insights that will enable media and creative excellence on the platform," TikTok said in a blog post. "We know the TikTok community loves engaging with their favorite brands, so we want to deliver the tools and expertise to maintain this unique and engaging experience."
The two classes currently available are "TikTok 101" and "Small Business." In addition, there is a "Commerce" course coming soon.
YouTube announces new design and features
YouTube has launched a new redesign for mobile devices, smart TVs and the web.
The changes announced in a YouTube blog post include adding ambient mode lighting and a new look for like, dislike, share, download and subscribe buttons under the video.
Links in the description will now appear as buttons, making them easier to click.
Other new features include pinch to zoom, which will let users magnify videos as they watch, and precise scrolling, which will let users more easily find specific moments in videos.
Meta plans new version of Quest 2 VR headset
Meta says a consumer grade VR headset successor to its Quest 2 will be offered in 2023.
The device is designed for personal gaming and fitness.
Quest 2 has sold an approximate 15 million units since debuting in 2020, per estimates from industry tracker IDC.
Netflix creates Discord bot
Netflix has launched a Discord bot to help recommend videos for friends to watch together, but you can't watch videos there, according to Dexerto.
see you on @discord pic.twitter.com/QMIg3QWVHX

— Netflix Geeked (@NetflixGeeked) October 27, 2022
The bot gives suggestions for friends based on what they are interested in but doesn't allow videos to be streamed on Discord.
Users in different locations still need to have their own Netflix subscription and watch on their own device.
Here's why Twitter is chirping at you
Twitter has announced that it has added audible chirps when users refresh their home timeline or request to speak in a Twitter Space.
Anybody else hearing this when you pull to refresh on Twitter's iOS app? pic.twitter.com/x0BsxbZF2u

— Jay Peters (@jaypeters) July 15, 2022
"As we work to improve the accessibility of our service, we're updating Twitter's sounds to help make them pleasing to more people, including those with sensory sensitivities," Twitter said in a blog post.
Designers are also working on sounds for when users send a tweet or get a notification.
Twitter says sounds can be turned off by following these steps:
On iOS: Settings and Privacy > Accessibility, display, and languages > Display and Sound. Toggle Sound Effects off.
On Android: Settings and Privacy > Accessibility, display and languages > Display. Toggle Sound effects off.
Chris Pugh is a staff writer for PR Daily. Follow him on Twitter and LinkedIn. Send story ideas to ChrisP@Ragan.com.
COMMENT
One Response to "6 social media updates you need to know about this week"
Ronald N Levy

says:

Poor Musk is announcing what he hopes you are going to PAY, saying "we need to pay the bills somehow."

More PR-savvy executives like those at Google are announcing what you are going to GET—protection supplied by Google–knowing that YOU need to pay
bills somehow so you'll appreciate Google's protection.

Poor Musk disbanded Tesla's PR department but Google has one of the
world's greatest PR teams.

So six months and a year from now, you can mark it on your calendar, who do you expect to be doing better—PR-rejecting Musk who is telling you what you are going to pay because they need to "pay the bills somehow," or PR-savvy Google that is focusing on what we GET and using communications to keep reminding us of the protection we get from Google?

"Ask and it shall be given unto thee," it is written, but that doesn't mean to ask for $16 a month because Musk appeals (can you believe this?) that "we need to pay the bills."

PR wisdom is to focus on the bills of people you want to influence, not to
appeal to those people that a multibillionaire's problem is "we need to pay the bills."

It's a choice and oil countries like Saudi Arabia, United Arab Emirates and Qatar have a similar choice. They can feel sorry for themselves that the media keep telling us how much we have to pay the oil countries, and these countries could also say "we need to pay the bills," or the oil countries can tell us what they are doing to PROTECT US which actually they are doing. If Russia and Iran could control the price of oil, can you imagine whether our costs of gasoline and heating oil might more than double?

PR wisdom is to have PR answer the public's central question: "WHAT ARE YOU DOING FOR US?" Not what do you want us to do for you so you can pay your bills but what are you doing to protect us so we can pay ours?

Google is answering the public's central question, poor Musk is not, and judge whether he may soon be relatively poorer than now. Meta didn't communicate to the public with enough PR wisdom and now their shares are down over 60%.
and this is before Washington decides what to do post-election.

At least Meta retained a superb PR department although Zuckerberg may not have heeded advice he was getting. Let's see whether Musk with essentially no PR department will do as well in meeting his need to pay the bills.
Tags: Elon Musk, Meta, Netflix, social media, Twitter, YouTube