Statements and social media posts from global companies on Israel
From silence to full-throated support of Israel and everything in between.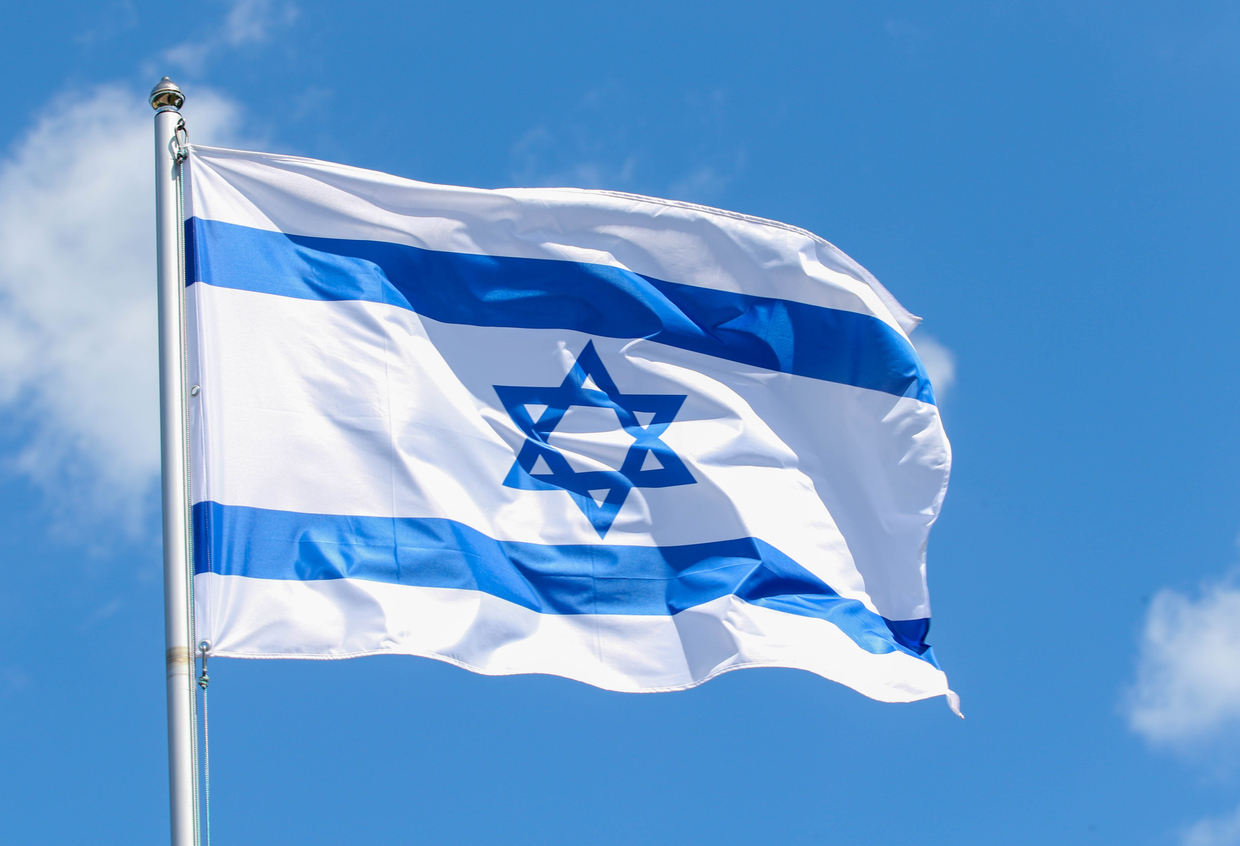 This past weekend the Palestinian militant group Hamas attacked Israel, the latest escalation in a conflict that's led to the deaths of more than 1,500 Israelis and Palestinians in just a few short days.  Organizations around the world have been grappling with how to issue statements addressing the war—and whether to say anything at all. 
Many have taken a quiet, wait-and-see approach. Others have addressed only logistical challenges in the regions or statements of support for their employees in the region. And a small number have voiced vocal support for Israel and condemnation of the attacks. 
Here are some of the responses. 
Logistics and employees 
Some organizations with operations in the Middle East have issued statements that say little about the conflict itself, focusing instead on how their business is impacted. 
For instance, many major airlines have suspended flights in and out of Tel Aviv. Their statements are simple, fact-based  updates on the situation for passengers, as the AP reported. UPS issued a similarly operations-focused statement on parcel delivery.  
Delta CEO Ed Bastian went farther,  using LinkedIn to share updates on the airlines' decision to cancel flights in and out of Tel Aviv through the end of October while reiterating its efforts to repatriate Americans stranded in Israel. Then the post turns more personal, recalling an anti-hate Town Hall held earlier this year.  
"Rabbi (Larry) Sernovitz reminded us of a beautiful saying, 'Because I see you, I have an obligation to you.' We all have an obligation to one another during this difficult time and it's crucial that we come together to deepen our understanding and care for each other. Our hearts are with everyone impacted by these tragic events." 
Other statements also straddled the line between expressing either sympathy or support for affected stakeholders while also giving updates on events in the region, such as Nvidia's cancellation of its upcoming AI Summit in Tel Aviv.  
"Our hearts go out to all those affected by the situation," the statement reads, in part, while skimming over what "the situation" is. "The safety and wellbeing of our participants are our top priority, and we believe this is the best course of action to ensure everyone's safety." 
CEOs tie responses back to corporate values 
Some companies relied on more personal statements from CEOs in the form of memos or posts on LinkedIn over broad corporate releases.
CNN obtained several memos from the leaders of international companies with employees in the area that leaned more into the human angle. 
"This past weekend's attack on Israel and its people and the resulting war and bloodshed are a terrible tragedy," JPMorgan Chase CEO Jamie Dimon wrote in a memo. "We stand with our employees, their families and the people of Israel during this time of great suffering and loss." 
 Dimon's memo also went farther, extending prayers and offering an explicit call for peace. "The human cost of wars and terrorism are enormous, with too many lives lost and changed forever," he continued. "We join together in our hope to one day see the end of violence and for there to be peace throughout the Middle East." 
Goldman Sachs CEO David Solomon sent a similar memo, also obtained by CNN. ""All of us at Goldman Sachs are thinking of you and your families in the face of this shocking aggression directed at the people of Israel," he wrote "The dynamics in the Middle East have always been difficult and complex. But, these attacks are terrorism and violate our most fundamental of values." 
Both CEOs emphasized that all employees in the area were safe and that the offices would operate as work-from-home for the foreseeable future. 
Pfizer CEO and Chairman Albert Bourla shared his own memo to Israeli colleagues on Linkedin. 
"At Pfizer, we are committed to protecting and saving lives, and dedicated to the health and well-being of people around the world," his LinkedIn post read, with the ideas echoed in the memo. "Actions that are geared towards inflicting bloodshed, harm and death are antithetical to our work and to our values. " 
Jonas Prising, chairman and CEO of Fortune 500 staffing company ManpowerGroup, was unequivocal in his public LinkedIn statement.  
"We stand firmly behind Israel, where we have operated for more than 60 years, and its people. We are learning of the direct and tragic impact on our colleagues, and our leaders and teams on the ground are working tirelessly to provide support. The safety and well-being of our team and their families are our top concern, and we know the uncertainty of the coming days will be very challenging for all. 
Corporate shows of support 
Other organizations showed support for Israel and condemnation of the terrorist attacks through a variety of mediums—from social media to light shows. 
In New York City, the Empire State Building lit up in in blue and white to show solidarity, while American Eagle turned its billboard into the Israeli flag. 
Tonight from 10-11PM the Empire State Building will shine in the colors of the Israeli flag pic.twitter.com/1yU4HDbSVA

— Empire State Building (@EmpireStateBldg) October 7, 2023
Some companies offered brief, simple messages.  
But others were more impassioned. 
The major U.S. sports leagues shared similar statements, down to their black backgrounds. 
— NFL (@NFL) October 9, 2023
— MLB (@MLB) October 9, 2023
— Major League Soccer (@MLS) October 9, 2023
The U.S. Chamber of Commerce not only condemned the violence, but also outlined its concrete actions for helping – a rare move so far.  
And many more organizations chose to remain silent, either because they are not directly involved in the region, have no official stance or simply do not see a need. 
We'll continue to cover the response to this ongoing tragedy.  
Allison Carter is executive editor of PR Daily. Follow her on Twitter or LinkedIn.
COMMENT