Learn the latest algorithm changes, take advantage of new features, master your SEO skills and build a smarter digital content and communications strategy.
New capabilities within Google's platforms offer powerful possibilities for communicators—but if you don't keep up with recent updates or are still unclear on the fundamentals, you could be squandering your chance to capture online audiences and customers.
During this period of crisis posed by the COVID-19 outbreak, it's even more crucial that stakeholders can easily find up-to-date information on your organization. With marketing budgets threatened, organic search has also taken on a new importance.
Get up to speed and start taking full advantage of the tools you need to protect your online presence during this crisis. Join Ragan  for a day of in-depth, hands-on virtual training on all things Google, from analytics to SEO to Adwords.
In just one day, you'll learn all the tactics and tools you need to maintain your brand's digital footprint and ultimately your bottom line. You don't have to be a technology wizard to attend—this virtual boot camp is designed for communications professionals like yourself.
Register today and get the highly practical and actionable advice you need to succeed as a digital communicator during the ongoing crisis, without leaving your home or office.
You'll learn:
The fundamental SEO principles you have to know to climb search rankings and boost brand reputation, and their implications during the current crisis

What new Google updates such as Bidirectional Encoder Representations from Transformers (BERT) mean for your content strategy 

How to use Google Analytics to discover powerful audience insights, and adjust your content in response to the COVID-19 pandemic

Which cost-effective online tools can help you hone your SEO and analytics strategies

The latest techniques you need to optimize your content for mobile and voice search

New analytics capabilities that allow you to present more meaningful KPIs to executives and defend your budget in a time of economic downturn

Solutions to common SEO mistakes and challenges that could be hurting your efforts

How to integrate Google into communications strategy and your workflow
Top benefits of attending the Virtual Boot Camp:
Certificate of Completion for Google Course

Glossary of SEO and analytics terms

Checklist for content optimization 

Access to the on-demand conference for 12 months to share with your team

Access to presentations and other resources from speakers, including worksheets and reports

Opportunity to ask speakers questions in real time

Networking with fellow attendees via private LinkedIn group

Ongoing discussion moderated by Ragan with attendees on private LinkedIn group

Some proceeds from every registration go toward the CPD COVID-19 Response Fund
This one-day virtual boot camp can change the course of your career as a digital communicator.
MEET THE TRAINERS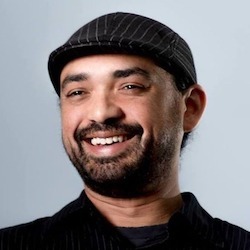 Alan Bush
Vice President of Strategy—Ignite Visibility
Alan Bush is the vice president at Ignite Visibility. He teaches two accredited courses on Search Engine Optimization and Web Analytics at the University of California San Diego and is one of the premier digital marketing experts in the field. With over a decade of experience, he has held the director role at multiple agencies, worked on hundreds of clients (both Fortune 500 and start-ups) and co-created and co-hosted two Internet marketing podcasts both with international followings. At Ignite Visibility, he works on some of the company's largest accounts, manages the SEO team and sets strategic direction for the company. He also serves as the SEO Coach for the PR Daily Leadership Network.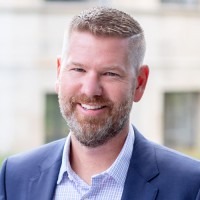 Matt Pressnall
Co-Owner—Perception Builder
Matt Pressnall co-owns Perception Builder, a digital marketing agency out of Seattle, specializing in web development, SEO and conversion optimization.  Matt has been building websites for the last 22 years and doing SEO for the last 14.  He has held key positions doing web development and SEO for companies like the Seattle Times, A Place For Mom, ClearSlide, Pro.com and the University of Washington's Foster School of Business.  Because of his deep technical background, Matt is able to identify SEO strategies that will yield the best ROI and implement them for his clients.  While he specializes in Technical SEO, Matt has a tried and true approach to keyword research that has caused his clients to have increased, profitable traffic many times over.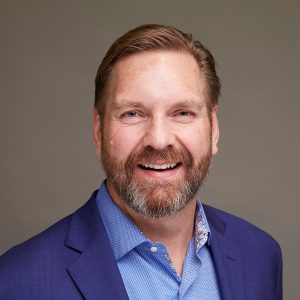 Lee Odden
CEO—TopRank Marketing
Lee Odden is CEO at TopRank Marketing. With roots in PR and the early days of online marketing, his work integrating search, social, content, and influencer marketing has been recognized by the Wall Street Journal, The Economist and Forbes. Over the past 15 years Lee has evangelized an integrated, customer-centric approach to marketing with 250+ presentations in 18 different countries, authoring a book on Content and SEO called Optimize and blogging over 1.4 million words at marketingblog.com. By combining a "best answer marketing strategy" together with "do well by doing good" values, he's attracted top industry marketing talent and clients including LinkedIn, SAP, 3M, Dell, Oracle, and Adobe.
Greg Jarboe
President and co-founder—SEO-PR
Greg Jarboe is the president and a co-founder of SEO-PR, which provides search engine optimization, public relations, video marketing and social media marketing services. He's the author of "YouTube and Video Marketing: An Hour a Day," an instructor at Rutgers University for the Mini-MBA: Digital Marketing program, and a member of the Market Motive faculty, as well as a frequent speaker at leading PR conferences.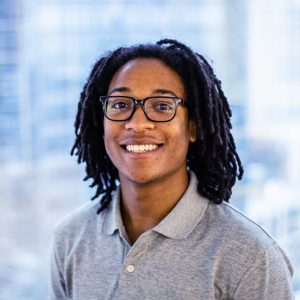 Ryan Sorrell
Senior Associate of Search and Analytics—Walker Sands
Ryan Sorrell is a Senior Associate of Search and Analytics at Walker Sands. He supports the digital team with search engine optimization efforts, primarily deploying competitive content analysis for B2B clients. Ryan is a social innovator and communicator who has been combining his futurist, communications skills, and media savvy to lead successful corporate, nonprofit, and advocacy campaigns throughout his career. He has a diverse background including working at one of the nation's most esteemed Black think tanks. Prior to joining Walker Sands, Ryan held several positions working on brands such as Facebook, Samsung, and Google. As a former content writer and strategist, his client recommendations are always informed by a deep understanding of integrated communications - and a near obsession with data-driven strategy.
MODERATOR
AGENDA
11-11:25 a.m.
Marketing During COVID-19: Be the Best Answer with SEO
Customer empathy is at the forefront of the best marketing during a crisis while brands marketing as usual is some of the worst. How can marketers deliver great experiences when the status quo is so out of place? With 63% of marketers saying  SEO is more important during the pandemic (Conductor) companies should double down on their SEO efforts to become the best answer for customers. In this presentation Lee Odden, CEO of TopRank Marketing, will share how marketers can provide the kind of authentic, trusted and optimized content that customers want, where they want it and in a way that drives satisfaction for all.
11:30 a.m.–12:10 p.m.
Master Fundamental SEO Practices, New Algorithm Updates and Protect Your Online Presence During a Crisis
Whether you're brand new to SEO or need to refresh your skills, this crash course will help you ensure your brand dominates search results. We'll dive into how search engines work, the timeless SEO tactics every communicator should be using in the wake of COVID-19, and recent algorithm changes to keep in mind when formulating your content strategy.
You'll learn how to:
Use expertise, authority and trust to climb search engine rankings
Develop a checklist for creating optimized content
Deploy both evergreen and timely content that bolsters your online brand reputation
Create and optimize content that keeps stakeholders informed during the COVID-19 pandemic
Avoid common SEO mistakes hurting your content reach
Understand the impact of the Bidirectional Encoder Representations from Transformers (BERT) update
12:20–1 p.m.
Develop a Paid Search Strategy that Delivers Greater ROI
In today's pay-to-play online environment, Google Ads is crucial to driving conversions and sales—but with marketing budgets under threat due to the current crisis, you need to make every dollar count. Discover what it takes to create campaigns that deliver more bang for their buck and learn how to take advantage of advanced features in the platform.
You'll learn how to:
Develop a budget that makes sense for your goals and justify your efforts to supervisors
Follow easy steps to create, launch and adjust a Google Ads campaign
Use simple tactics to maximize lead generation, user acquisition and conversions
Run effective A/B tests and continuously optimize your campaigns to achieve greater ROI
Identify and avoid expensive pitfalls when creating campaigns
1:05–1:45 p.m.
Use Google Analytics to Improve Your Programs and Prove Your Value as a Communicator in a Time of Crisis
A solid understanding of Google's analytics platform is crucial to proving yourself as a data-driven communicator and establishing the importance of your work during this time of crisis. During this session, we'll explore how to use both basic and advanced capabilities in Google Analytics to find actionable insights, impress execs and make your budget go further.
You'll learn how to:
Select and track the best KPIs to prove your content's value
Discover what content is driving the most traffic and conversions
Use analytics to defend your budget during the economic downturn
Create a Google Analytics dashboard customized to your needs
Generate reports that show executives the ROI of your campaigns
Use your data to continuously optimize your content and strategies
Alan Bush
, Vice President of Strategy, Ignite Visibility
1:50–2:20 p.m.
What's New and What's Next in Google's Suite of Tools
New features are constantly being added within Google's many platforms—are you taking full advantage of them? In this session, we'll discuss some noteworthy new capabilities that can make your job as a communicator easier, especially during a time of crisis when you're expected to move quickly and think on your feet.
You'll learn:
Why and how you should optimize your content for mobile and voice search
How to understand advanced options in Google Ad's keyword planner
How to create visually appealing dashboards that make data easy to understand
How to use new features to streamline your crisis management efforts
Ryan Sorrell
, Senior Associate of Search and Analytics, Walker Sands
2:20–2:30 p.m.
Top Takeaways of the Day + Raffles
Don't miss out on the dozens of tips and tactics from the boot camp as we close out the day and give away some special raffle prizes!
WHO SHOULD ATTEND?
If you work in:
Public Relations • Media Relations • Digital Marketing • Social Media • Corporate Communications • Content Marketing
PRICING
Join us for the Concluded: Virtual Google Bootcamp for Communicators
| | Pricing |
| --- | --- |
| Registration | $549.00 |
| Ragan Insider Member Registration | $449.00 |
| Nonprofit Registration | $349.00 |
Phone registrations and group pricing: For group orders please contact our customer service team at 800-878-5331 or cservice@ragan.com
PRESENTED BY:
VIRTUAL BOOT CAMP FAQ
What is a Ragan Virtual Boot Camp?
A Ragan Virtual Boot Camp is a live stream of our conferences. Our virtual boot camps are streamed over the web at the time of the event. If you are unable to attend the virtual boot camp during its scheduled time an archived version will be made available to all virtual boot camp customers 3-7 business days after the event.
Can several people from my company login to the virtual boot camp at the same time?
No. The virtual boot camp is restricted to only one login, so only one computer can be connected to the webcast at any time. You can have multiple people in a room viewing the virtual boot camp, but you will not be able to have multiple people watching from their individual computers.
Is the virtual boot camp accessible to both PC and MAC users?
Yes. Since it is broadcast over the web, the webcast can be accessed on both MAC and PC.
MAC Users
Mac OSX 10.4 or greater
Intel-Based Macs Only
PC Users
Windows 10
Internet Explorer 11.0 or better
The presentation sometimes stops and/or "freezes." What can be done?
Because a webcast is a video stream, its ability to play without interruption, is dependent on your location and the amount of bandwidth you have available to you. When bandwidth drops down, you may experience brief buffering pauses. Outside of increasing your bandwidth, there is nothing you can do but wait for buffering to catch up. The event is being recorded and the on-demand recording will be made available to you after the event has concluded.
Customer service
If you have any questions or need to register by phone, please call customer service at 800.878.5331 or 312.960.4100.