Social Media Crash Course:
What You Need to Know Now About Threads, TikTok, LinkedIn and Beyond
August 23, 2023

|

2-3:30 p.m. ET
Another week, another new social media platform. Join us on Wednesday, August 23rd for this can't-miss PR Daily webinar that will demystify today's social media landscape and give you the strategies and tactics to navigate the most important platforms for communicators and marketers. During this fast-paced crash course, you'll learn how to carefully approach the newest platform, Threads, how to boost thought leadership on LinkedIn, what to do and not to do on TikTok, and ways to effectively leverage generative AI on social media.
Join us on Wednesday, August 23rd from 2-3:30 PM ET!
Our 1.5-hour program will give you quick insights, helpful strategies, and easy solutions for your communications team to implement right away. Join Ragan, PR Daily and our panel of experts as we help you navigate the complexities of this evolving ecosystem and play the right cards in the right places.
Top 3 things you'll learn:
Developing a balanced 2023 and 2024 gameplan
Creating social content that resonates with your audience
Protecting your reputation in the face of shifting platforms
PRESENTERS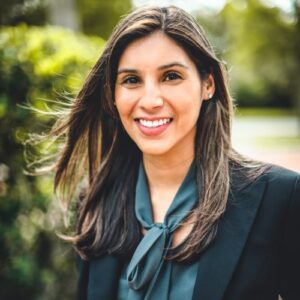 Director of Social Media & Content
Visit Orlando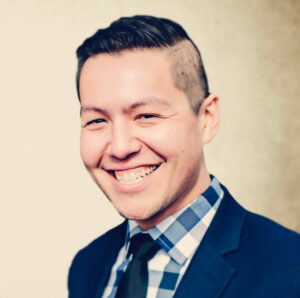 Senior Social Media Manager
Hyatt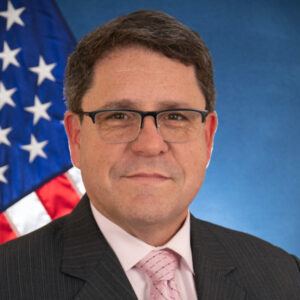 Director of Corporate Communications
U.S. Navy, at Dahlgren, Virginia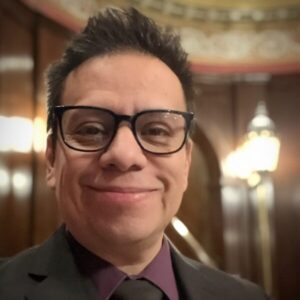 Manager of Social Media Strategy
Blue Cross Blue Shield of Michigan
AGENDA
Join to demystify the complex social media landscape—and learn how to protect and manage your brand's reputation in a politically-charged environment.
Top reasons to attend this webinar
You'll receive all presentations and handouts.
You'll get access to an on-demand recording of the event for six months.
You can attend this immersive webinar without having to leave your desk.
PRESENTERS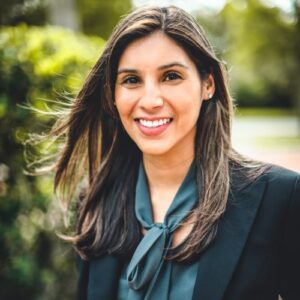 Adeta Gayah
Director of Social Media & Content—Visit Orlando
Adeta Gayah is the Director of Social Media & Content at Visit Orlando. In this role, her team is responsible for creating social campaigns that build the brand of Orlando and creating all content for the organization. She is also responsible for social media strategy and focusing on cross-functional digital integration. Prior to her time at Visit Orlando, Adeta worked in Digital Marketing for Walt Disney Parks & Resorts and Universal Orlando Resort. She has led successful large-scale influencer partnerships with social media influencers (like Zach King, Sophia Grace & Rosie from The Ellen Show and The Muppets) and lived in China for several months to serve on the grand opening team for Shanghai Disneyland Resort.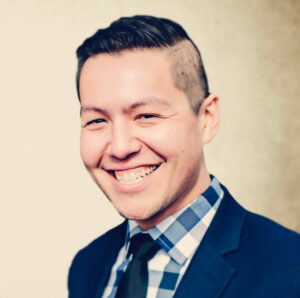 Jonathan Pinkerton
Senior Social Media Manager—Hyatt
Jonathan Pinkerton, better known as JP, is a Senior Social Media Manager at Hyatt who oversees the team responsible for the Lifestyle and Luxury brands' social strategy along with the department's paid execution and graphic design process.
JP joined Hyatt in May 2018, after spending four years in the digital advertising space, specifically around programmatic and paid social media. Prior to that, he spent six years working for Walt Disney Parks and Resorts with roles in both internal and external communications.
Diversity, Equity, and Inclusion is a core of JP's daily beliefs and he currently serves as co-chairs for two of Hyatt's Diversity Business Resource Groups: HyPride [LGBTQ+] and Asians & Pacific Islanders at Hyatt. Outside of work, JP also serves as Chairperson of Stonewall Sports - Chicago, an LGBTQ+ & Ally community-based, non-profit sports organization that includes nearly three thousand members that participate in five different activities.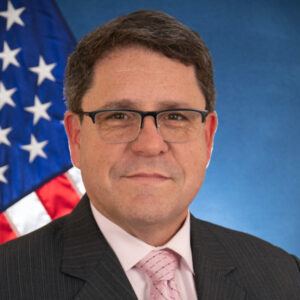 Alan Black
Director of Corporate Communications—U.S. Navy, at Dahlgren, Virginia
Alan Black is the director of corporate communications for the Naval Surface Warfare Center Dahlgren Division, U.S. Navy, at Dahlgren, Virginia. A highly skilled and talented leader in the strategic communication and public relations areas, he has more than 30 years demonstrated success in improving communication between the Department of Defense and key audiences. Proven experience advising senior leaders and management at all levels on legislative, community, media, and internal communication issues as well as communication planning in major operations and contingencies around the world.
The U.S. Navy, at Dahlgren, Virginia is a member of Ragan's Communications Leadership Council.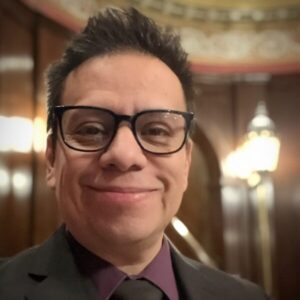 David Murray
Manager of Social Media Strategy—Blue Cross Blue Shield of Michigan
David Murray is the Manager of Social Media Strategy for Blue Cross Blue Shield of Michigan and has been a self-made professional in the social and community management space for over 15 years. Having experience in health care, franchise, non-profit, financial, and higher education, David has championed social media best practices. The results of his work have created best in class and award-winning programs.
MODERATOR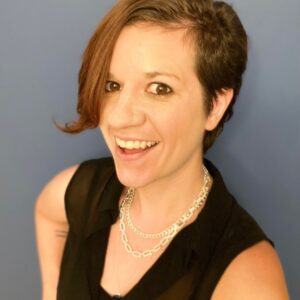 Jess Zafarris
Director of Content—Ragan and PR Daily
Jess Zafarris is an author, content director, editor, journalist, social media engagement strategist and creator. Her 13 years of experience in this space have included such roles as the Director of Content at Ragan Communications, Audience Engagement Director at Adweek, and Content Strategist and Digital Content Director for Writer's Digest and Script Mag. She moderated and emceed at events including Social Media Week and Brandweek, and presented at the Writer's Digest Conference and State of Social. She is also the author of the etymology books WORDS FROM HELL (Hachette 2023) and ONCE UPON A WORD (Rockridge Press 2020) and an educational social media creator who speaks and creates entertaining content about word origins.
PRICING
Join us for Social Media Crash Course: What You Need to Know Now About Threads, TikTok, LinkedIn and Beyond Webinar.
| | Rates |
| --- | --- |
| Registration | $375 |
| Nonprofit/Gov/Edu Registration | $350 |
| Ragan Insider Registration | $325 |
Phone registrations and group pricing: For group orders please contact our customer service team at 800-878-5331 or cservice@ragan.com
WONDERING IF YOU SHOULD ATTEND?
Here's what past attendees are saying about Ragan and PR Daily Events!
Ragan's webinars are bite-sized chunks of professional development I can squeeze into my schedule without having to travel to a conference. Highly recommend!
Ragan continues to provide top-notch, professional content that is beneficial to a wide range of employees, senior leaders and executives.
A great resource that provides unique insights into problems we all face as communicators. Two thumbs up and already looking forward to the next webinar!
Very informative, practical and immediately useful.
Ragan is the absolute best. I have been a loyal follower of their education and resources for years. They have helped improve communication in my company and increase engagement and satisfaction.
WHO SHOULD WATCH THIS WEBINAR?
You should watch this webinar if you spend at least a quarter of your time in any of these areas:
Corporate Communication • External Communication • Digital Marketing • Social Media Video and Visual • PR and media relations • Storytelling
For questions, please contact customer service at