3 PR lessons in reputation and brand management from the suspension of Orioles broadcaster Kevin Brown
A few missteps turned the incident into national news.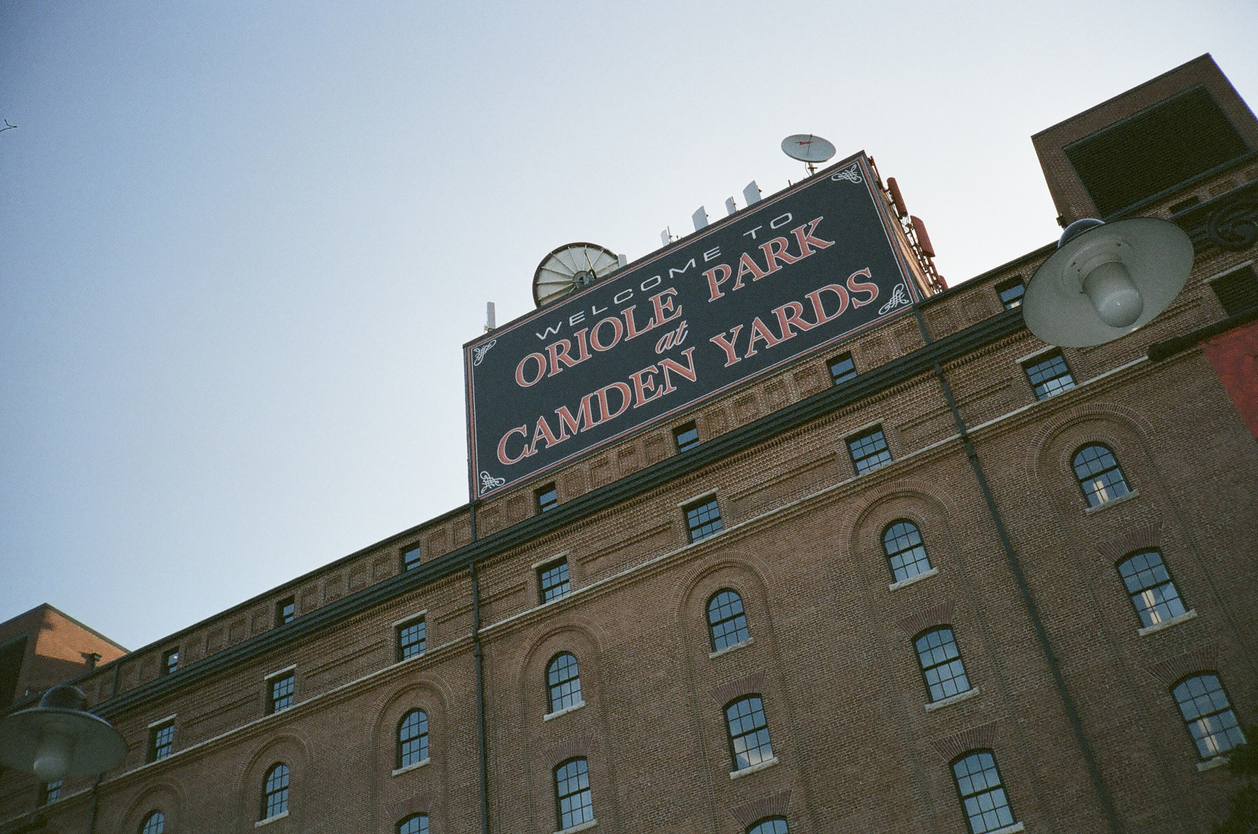 Steve Smith is associate partner at Voxus PR. 
As my team will tell you, don't get me started talking about baseball if you're in a hurry. However, one story that recently dominated headlines holds several important lessons for PR professionals: The suspension of broadcaster Kevin Brown by the Baltimore Orioles owner John Angelos.
The Orioles have been one of the most remarkable stories of the baseball season thus far. That's especially painful for me to write after the team took two of three from my Seattle Mariners this past weekend. The team's young core of emerging stars currently holds the best record in the American League (as of Aug. 14) following six consecutive seasons missing the playoffs. But the team now finds itself in the news for all the wrong reasons.
Brown, the Orioles' TV and radio play-by-play announcer since 2019, had not called a game since July 30, and on Aug. 7 it was reported that he was "suspended indefinitely" over a comment during a pre-game show. Long story short (hey, I'm trying!), Brown discussed how the Orioles had played poorly in the past against the Tampa Bay Rays on the road at Tropicana Park, but that they'd already won as many games there this season as the previous three combined.
Matt Jergensen, a Baltimore sports blogger and podcaster, was the first to report what had allegedly happened, prompting the sports media world to try and get to the bottom of Brown's absence. Before the day was over, the Orioles had a full-blown PR crisis on their hands. Here's how the day played out and three lessons in reputation and brand management that PR pros can learn from it.
Timely and transparent communication is key: When news of Brown's suspension broke last Monday morning, the Orioles organization failed to respond in a timely manner. Hours passed without any comment on why Brown had been missing from the broadcast booth, leaving audiences to speculate while the story continued to gain traction. When the Orioles finally provided a prepared statement to a few select news outlets, their remarks failed to fully explain what occurred. In fact, the statement specifically noted that there was no suspension, which contradicted what had already been verified by a number of news outlets, including The Athletic.The way a company handles controversy can have a lasting impact on its brand reputation, and this situation is a perfect example of why timely and transparent communication is critical when handling a PR crisis. By responding quickly and providing a clear statement explaining Brown's absence, the Orioles could have addressed these questions and concerns while demonstrating accountability for what happened. Unfortunately, that shortcoming resulted in….
Social media adds fuel to the fire: In the hours following news of Brown's apparent suspension, it quickly grew from a local sports story to a national sports story to an item of national news interest – all while spreading like wildfire on social media. This was soon compounded by the fact that broadcasters for other MLB teams started chiming in during games and on social media. Announcers from the New York Yankees, Boston Red Sox, Chicago White Sox, New York Mets, Philadelphia Phillies and others came to Brown's defense, calling the suspension "unconscionable" and an "utter humiliation" for the Orioles, or even going so far as to make a joke about their team's poor play and say they hope they won't "get suspended by the Orioles for saying that."So, what's the lesson here for PR pros? As with Brown's suspension, companies often make high-profile personnel decisions without timely and transparent communication or considering how social media can view this as an attempt to bury the news. While companies may be reluctant to discuss personnel matters, in today's 24/7 digital world assume the news will get out and spread quickly. The Orioles failed to engage with the media to provide information or clarification, leaving the story to spiral out of control. PR teams have increasingly gained access to the C-suite in recent years. Leverage that access to remind business leaders how these events rarely occur in a vacuum and seek to become engaged in these conversations before decisions become public.
Consider potential impacts and prepare for the fallout. As any Orioles fan will likely tell you, the Angelos family have long been magnets for controversy, so – in that sense – this latest incident should come as little surprise. With only five winning seasons since 1997, perhaps a story like this would fly under the radar and not draw as much attention. But with the team playing so well and the darlings of baseball this year, Brown's controversial absence leaves a cloud of negative attention hanging over its shining performance on the diamond.As my partner Paul Forecki wrote about the art of brand management earlier this year, it's often said that there's no such thing as bad press. However, companies and PR pros "need to consider how that controversy relates to and impacts the underlying brand" and "be aware of the potential for collateral damage." The Orioles' situation is the perfect example of the need to have a crisis communications plan in place. PR pros should be prepared to proactively anticipate and successfully manage controversial situations that may arise from the personal actions or decisions of key figures associated with a brand.
As Warren Buffett said, "It takes 20 years to build a reputation and five minutes to ruin it." Perhaps that doesn't apply to the Angelos family, as some might argue that bird has long since flown the nest. Still, the recent suspension of Orioles broadcaster Kevin Brown highlights a number of important lessons for PR professionals in brand management and crisis communication. By planning ahead, developing a crisis communications plan and proactively engaging in conversations with key stakeholders, PR pros can help control the fallout and mitigate the potential amplification of negative sentiments on social media.
COMMENT
One Response to "3 PR lessons in reputation and brand management from the suspension of Orioles broadcaster Kevin Brown"
Chloe Petro

says:

I enjoyed reading this article because it is a real life example of how important properly handling a crisis within a large organization is. It also points out how the leaders of an organization can make or break the brand. In this case the Angelos family handled the whole situation poorly, from the actual incident to dealing with the ramifications of it. I think all PR practitioners have something to learn from this! – Chloe Petro, writer/editor for Platform Magazine