The Daily Scoop: It's already 2024 on TikTok
Plus: Panda diplomacy is back and X faces complaint over lack of advertising disclosure.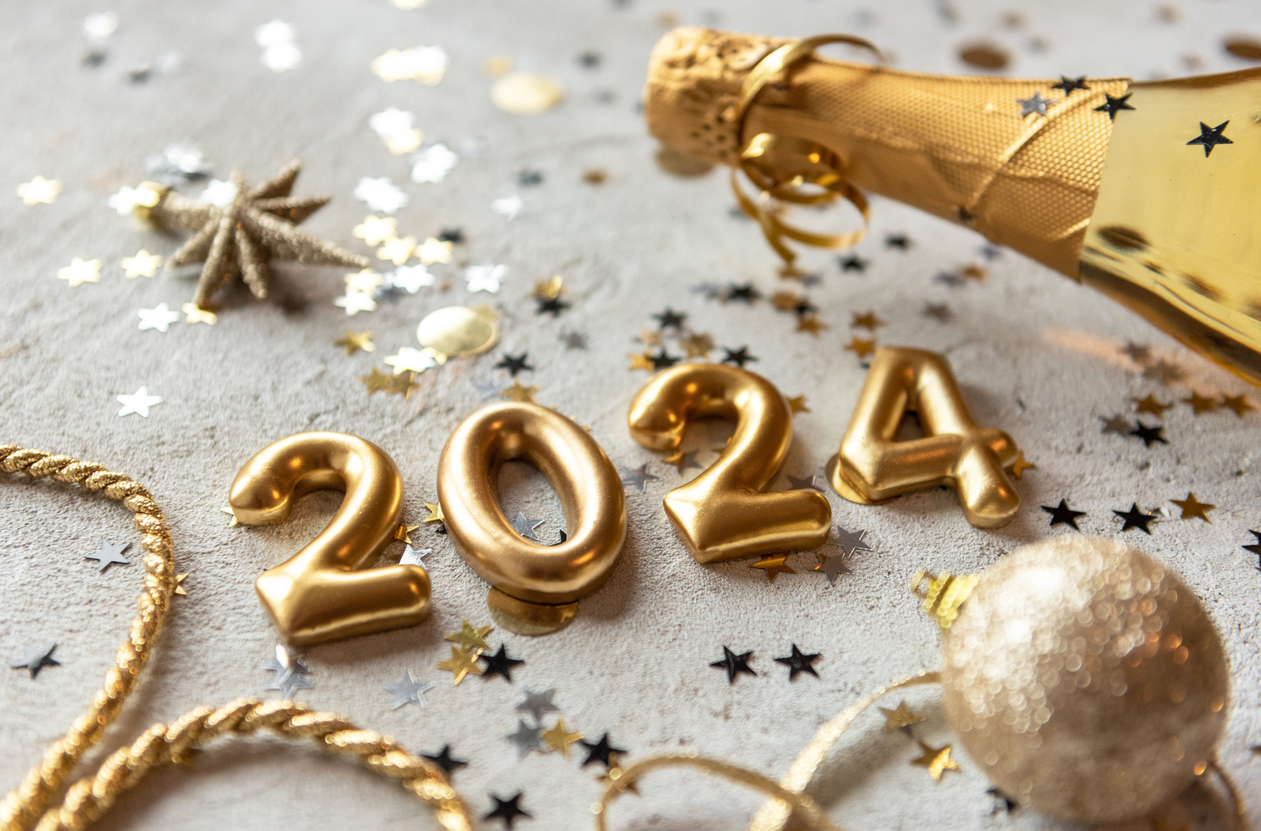 Time is weird. It's easy to blink and realize there are only six weeks left in the calendar year when in your mind, it's still somewhere around August.
But on TikTok, influencers are ahead of the curve. Holidays and major milestone dates tend to collapse together, with Christmas starting the day after Halloween and the new year starting … well, right around now.
The New York Times reports that eager TikTokers are already urging their followers to start getting into the 2024 grindset, identifying goals and pathways to accomplishment. 
"Instead of a resolution, which tends to feel more nebulous and vague, I wanted people to start thinking about what areas of their life contribute to their own well-being," creator Jodie Taylor told the Times. "When you start goal planning on Jan. 1, by Jan. 2, you're not really going to see much progress." 
Why it matters: 
If you're waiting until the week before a holiday or major annual milestone to publish seasonal content, you're behind the curve. 
Long gone are the days when the official Christmas season starts on Black Friday. Social media loves to go big when it comes to decorating, cooking, contemplating and otherwise celebrating holidays of all kinds.  
This gives you a much longer creative runway for publishing holiday-related content. But it also means your social media planning needs to be in place long before the calendar might indicate. 
This also means being ready for minor, internet-exclusive "holidays." Think Oct. 3, April 25 and Oct. 21.  
The seasonal rhythms of social media matter a great deal. Keep those editorial calendars in tip-top shape and be ready to jump on trends in the moment, no matter what the actual date indicates. 
Editor's Top Picks 
Pandas may soon be returning to California,

Chinese President Xi Jinping

indicated at a state dinner held in San Francisco Wednesday night. "Panda diplomacy" has long been a powerful tool for China, which controls the world's supply of pandas and can choose to bestow the goofy, lovable not-bears on countries around the world – or to take them away. The only four pandas currently in the United States are at the Atlanta Zoo after the National Zoo's critters were returned to China earlier this month. Xi said the pandas have long been considered "

envoys of friendship" from China, an impressive display of soft power to increase China's standing with regular Americans who love to see the silly pandas gnaw bamboo and fall over.

 

Ninety-five percent of AI experts said that artificial intelligence's video and audio deepfake capabilities are moderately or very advanced. The new

Axios-Generation Lab-Syracuse University AI Experts Survey

reveals that 62% believe the greatest challenge posed by these realistic but unreal pieces of content is misinformation, which could run rampant. But there is also a sliver of hope: 56% of those surveyed believe that AI could help journalists report and share news with their audiences, though constant monitoring will be required to keep on top of the lies that will also surely arise out of the ability to quickly and cheaply produce videos that seem real. Just another issue to keep you awake at night.

 

Advertising watchdog Check My Ads has filed a complaint against X with the FTC, alleging the Elon Musk-led social network is no longer properly disclosing ads,

Mashable reported

. A new "ad" tag replaces the previous "promoted" disclosure, though it is less noticeable. In some cases, there is no indication whether or not a tweet is an ad at all, unless one accesses a dropdown menu to see the ability to report the ad. And in other cases, even that option might not be available, giving zero transparency about advertising at all. If you're among the brave souls still advertising on X, it's important to ensure your promoted content is displaying proper disclosures to avoid being dragged into a messy FTC complaint or even a lawsuit.

 
Allison Carter is editor-in-chief of PR Daily. Follow her on Twitter or LinkedIn.
 
COMMENT