The Daily Scoop: OpenAI's crazy weekend of 3 CEOs
Plus: Advertisers flee X (again);  CEOs have a new favorite cringe word.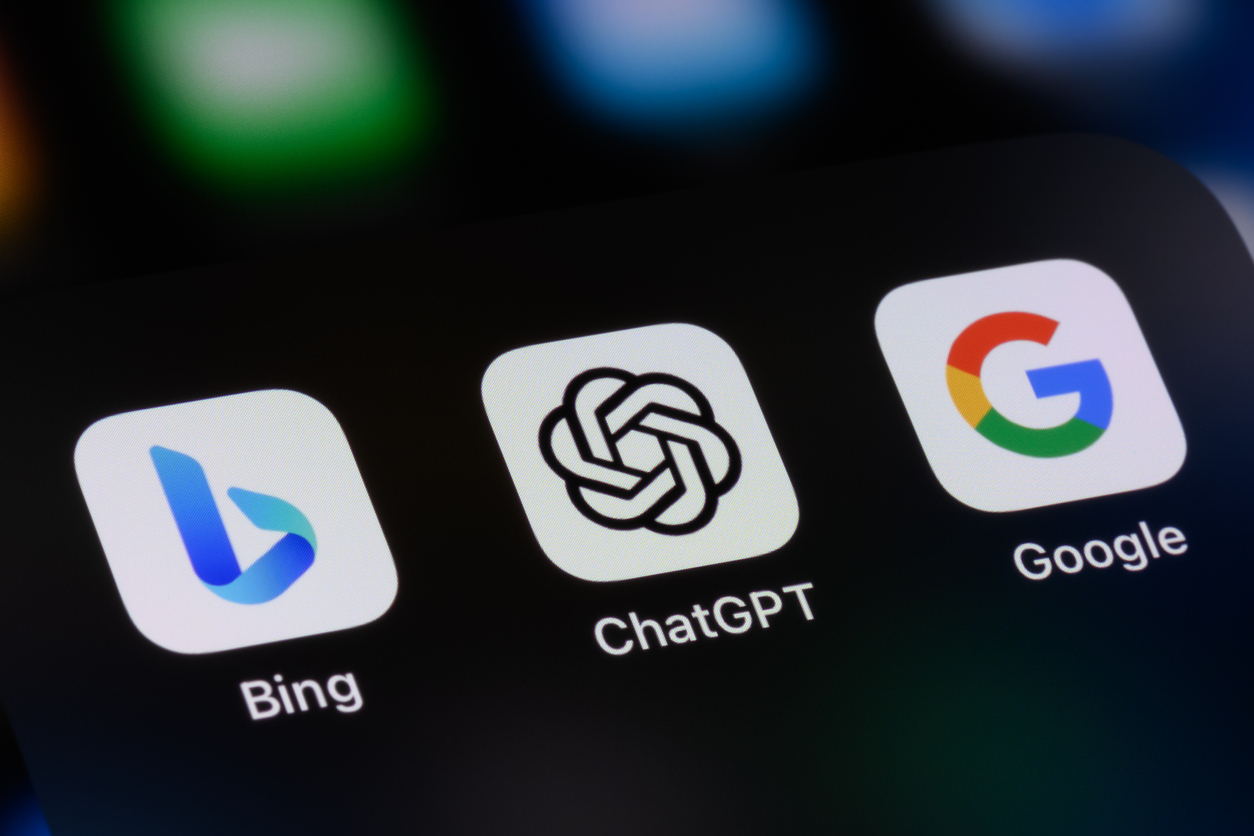 OpenAI, the organization behind ChatGPT, had an eventful pre-holiday weekend.  
On Friday, it fired CEO Sam Altman for not being "candid" with the board, CNN reported. Mira Murati, OpenAI's chief technology officer, was named interim CEO. 
But by Sunday, Altman was back on campus and being reconsidered for his old job.  
By Monday morning, that was dead. Altman had instead been hired by Microsoft to head a "new group" described by Microsoft CEO Satya Nadella as an "advanced AI research team."  
OpenAI's board wrote in an email to employees that moving on from Altman was "necessary to preserve the board's ability to execute its responsibilities and advance the mission of this organization," the New York Times reported.  
Additionally, OpenAI picked yet another interim CEO, this time Emmett Shear, former leader of Twitch.  
Making things a bit awkward: Microsoft is the majority stakeholder in OpenAI. So it's very likely that Altman will still be working closely with his former employer.  
Why it matters 
As Kevin Roose of the Times put it: "It is hard to see the past few days as anything but a big loss for the A.I. company." 
The public still does not know what his alleged lack of candor means. That could mean anything from improperly submitting expense reports to major fraud. Still, one would hope that Microsoft did its due diligence and made sure the offense was minor before hiring the face of modern AI. 
Additionally, the apparent dithering of the board makes them look weak and unsure. First they fire the CEO, then they want him back, then they can't possibly hire him back. Then they appoint an interim CEO but no, here's another.  
It's a shocking reversal of fortunes for one of the world's highest-flying companies and could have major repercussions for the future of AI. 
Meanwhile, Microsoft's star is on the rise – but that could all change if there are skeletons in Altman's closet. We just don't know. 
While there are many reasons that the board of OpenAI might not be able to reveal why they canned Altman, the back and forth will certainly hurt public perception of a company that was already changing the world. 
Or maybe a pre-holiday news dump will lead to short memories. But for an event this dramatic, we wouldn't bet on it. 
Editor's Top Picks 
Many of the major companies that were still advertising on X have stopped their spends after owner Elon Musk endorsed an antisemitic conspiracy theory,

Axios reported

. These include two of their biggest advertisers – IBM and Apple – as well as major film studies and entertainment companies. The loss of these advertisers is a capper to a year of losses for X (née Twitter), largely driven by Musk's erratic behavior, often offensive posts and major changes to the social network. Musk has responded in classic fashion, by threatening to file a "

thermonuclear lawsuit against Media Matters," which Thursday published a report showing major advertisers' content showing up next to far-right content. Musk has threatened in the past to sue the Anti-Defamation League, a Jewish group, for similar reasons, but so far, no suit has been filed. 

 

There's a hip new slang among S&P 500 CEOS: "choiceful."

CNBC reports

that the cringey word was used in 15 quarterly earnings calls this year, up from just two in 2021. While we here at PR Daily are far from language prescriptivists, we will note that this word does not appear in any dictionary so far. We will, however, recommend a perfectly good word that means the exact same thing: selective.

 
Shoppers are being more choi –

selective –

in their holiday shopping this year,

the Wall Street Journal said

. Interest rates, the return of student loan payments and the overall cost of living have led to tighter wallets when it comes to discretionary spending. Naturally, companies are looking for strategies to get the most out of the dollars that are up for grabs. Strategy tweaks include shorter promotion times to spur FOMO. Meanwhile, price conscious brands – think Elf Cosmetics and T.J. Maxx — are ready to scoop up consumers who are stepping down from pricier lines.

 
  Allison Carter is executive editor of PR Daily. Follow her on Twitter or LinkedIn.
COMMENT