The effect of news deserts on the PR industry
PR insiders debate the link between the future of PR and the future of the media.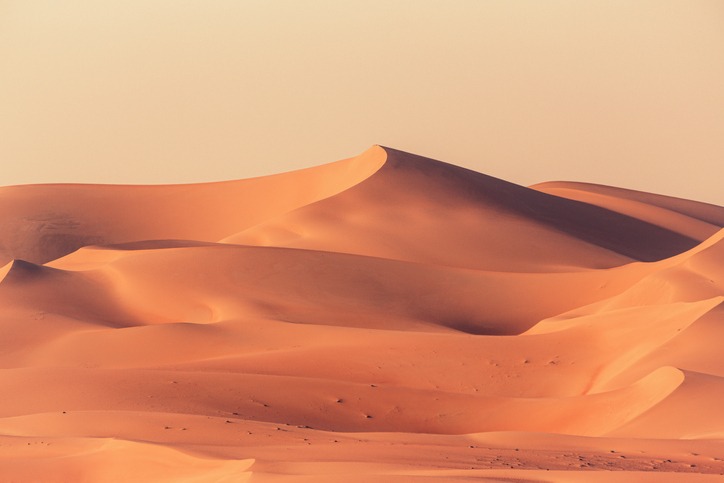 Mark:  Tina, several recent stories reflect a different form of public relations today and in the future: a PR business that must evolve beyond our focus on the news media. The Hussman School at the University of North Carolina released a report on the local news landscape in 2020 which reveals how, in only 20 years, a series of technological and economic developments have practically devastated the for-profit business model that nourishes local journalism.  As a result, hundreds of legacy and digital news organizations disappeared. And that was before COVID! The results are scary!
Tina: I love this topic, Mark. As Ted Lasso says, this "smells like potential." I wish people loved reading the paper as much as they love watching "Ted Lasso." Have you watched "Ted Lasso," Mark?
Mark: I have not…this is my subtle way of telling you that Turner Classic Movies is my favorite viewing without actually telling you.
Tina: I knew that, Mark. One day, I will turn you on to U.K. crime dramas. One day.
Mark, this topic is very important to me. One of the recommendations from the IPR annual disinformation study is to support local news. It's one of the few sources that both Democrats and Republicans believe is trustworthy. We usually see a partisan divide with most other sources. Do you know who is typically the most trustworthy source for information? Friends and family. Mark, clearly, I want to get you into trouble. Is this true for you? Do you rely on your friends and family for information?
Mark: Yes, friends and family are among my most trusted sources not because I blindly follow what they think and say, but because they allow me to challenge what they think and say. And yet, no matter how hard I try, no one in the news media will debate me.
Regardless of my personal preferences, here's what The Hussman School Report declared:
Since 2006, the USA lost 2,100 newspapers, leaving at least 1,800 communities that had a local news outlet without any at the beginning of 2020. Also, half of the newspaper readers and journalists have vanished over the past 15 years.
Tina: Yes, the communities without news outlets are called "news deserts" and the newspapers that remain—these ghost newspapers—are just thin versions of what they once were. These terms don't necessarily give you the warm fuzzies. I fangirl over the author of this study, Penelope Abernathy, who is a visiting professor at Northwestern. She has been researching this area for quite some time and I admire her work.
Mark:  She's lucky to have fans like you (I'm still getting to know her). The chains are growing and buying up news outlets that they manage from outside of the area they serve. Also, the Hussman School Report said that the mission of some of these private equity groups and large hedge funds is the bottom line rather than serving the public's interest for news.  No surprise.
Tina: Yes, this is depressing and disappointing. Some other areas are seeing gains, though, which is hopeful. For example, The Pew Research Center reported recently that cable news and radio are on the rise. With my Amazon Echo, I listen to NPR not just in my car but several times a day. Fun game: I like to play "guess the host" before they say their name when they play the news. This just sounds sad when I say that out loud.
There are some outlets that have been successful in their conversion from a more regional to a national, even global audience, like The Washington Post or The New York Times. I love my local paper, The Seattle Times, and that is still one of the few privately owned papers and circulation overall is growing. What's your favorite news program to watch or listen to, Mark?
Mark:   My favorite source of news is CNN, probably because it most closely mirrors my own sentiments but also because my wife has a crush on Anderson Cooper.  And while it's not "news" exactly, I love Terry Gross interviews on NPR.  NPR is the only radio to which I listen.  I'm not sure how to interpret this, but I hardly ever listen to music in the car nowadays.  Does that make me a grown-up?
Tina: I don't think so. Ha! Ha! I adore Terry Gross and—fun fact—my son's name is Anderson. Terry Gross started the podcast-style, long-form interview before that was a really a thing.
Mark: If you're depressed and disappointed now, just wait: There's more!  The U.S. Bureau of Labor and Statistics reveals the gulf between the public relations and journalism professions. Consider the following facts from the 2020 Occupational Outlook Report:

As I shared in our last column, I'm not good at algebra, but the reported trends indicate that while PR people already outnumber journalists by a rate of roughly 6-to-1, the pay and growth trends indicate that the gap will continue to widen.  So, at some point, to whom will media relations people pitch their stories?  What becomes of the press release? What will clueless executives order senselessly from their besieged communications team?
Tina:  It certainly makes me wonder how closely the future of the public relations business relates to the future of the media business.  To some degree, this pessimistic view of media relations may be the reason why more and more communicators refer to what we do as "content creation" and "storytelling."  It reflects a deemphasis on the news media. I do think that public relations can do more, and we have an obligation to do so.
Mark: As a former journalist and a current member of the communications community, I was struck by a particularly discouraging note about the state of the media. A PRWeek story from July 26 by Surekha Ragavan focused on a new app that, among other features, could redefine earned media altogether.  The app offers "guaranteed coverage." This is how it works: A media publisher or news platform that subscribes to the service can select its "guaranteed coverage" option. Based on preset criteria, a cost is fixed, and the news outlet can publish any of the releases they receive. Publishers are then paid the pre-determined rate. The communications department or agency pays the app provider for the release distribution and the app shares a percentage with the publisher.
It feels like the publisher has abrogated their responsibilities to the public in exchange for a few shekels.
Maybe I'm a bit naïve. After all, publishers have always favored advertisers—but this seems too obvious.
Tina, what are the implications for public relations?  What do you foresee for professional communicators in this new media reality?
Tina:  Guaranteed placement? To quote Chris Farley in "Tommy Boy": "Holy Schnikes!"
Mark:  Forgive me if my reference points don't include "Tommy Boy."  I prefer this exchange from "Casablanca":
Rick: How can you close me up? On what grounds?

Captain Renault: I'm shocked — SHOCKED — to find that gambling is going on in here!

[a croupier hands Renault a pile of money]

Croupier: Your winnings, sir.

Captain Renault: Oh, thank you very much.

Captain Renault: Everybody out at once!
Tina: I do love some classic movies like "Casablanca." "Rebecca" is my favorite, and I adore Alfred Hitchcock films. Some would consider "Tommy Boy" a classic. It's like when classic rock stations play '80s music.
I do have some suggestions of what PR professionals can do to help local journalism:
Advertise and invest in local newspapers.
Buy subscriptions to help employees stay well-informed (that also helps repel disinformation).
Encourage legislation that supports journalists and journalism.
Be a good public relations steward in your relationships with the media—make their jobs easier.
To me, the deterioration of local journalism is a real crisis for our country, especially at a time where we need truth to make change. In this time of COVID-19, local journalism can be a catalyst to help stop the pandemic.
I encourage everyone to help fight for local journalism and go buy a subscription now! And to end on a Ted Lasso quote, "Our goal is to go out like Willie Nelson—on a high!"
Mark:  And I will go out with, "Tina, I think this is the beginning of a beautiful friendship."
Tina McCorkindale, Ph. D., is the CEO of the Institute for Public Relations. 
Mark Weiner is a Trustee of the Institute for Public Relations and the author of "PR Technology, Data and Insights" published by Kogan Page in April, 2021.
COMMENT
One Response to "The effect of news deserts on the PR industry"
Ronald N Levy

says:

Another idea is to buy not just a subscription, buy the newspaper! There's no reason why a paper must be owned by journalists who hire reps to sell ads rather than being owned by advertisers who go outside to hire journalists.

The Bible says it and who can deny it: what shall it profit a man? In judging whether the community and newspaper people may be better served by a change in ownership, look at genius Mark Weiner's numbers on how much more employment there is in PR than in journalism.

Could advertiser ownership of newspapers better answer the question of what shall it profit a man, woman or person of undetermined status?

With a growing number of media tilting left or right so we may feel we are getting a sell, not just the news, would it be surprising if ten years from now
WPP and Omnicom each owns a chain of newspapers? Might this be an improvement for (a) the public that may prefer less slanted news, (b) journalists who'd prefer to tell it like they see it rather than like the publisher sees it, and
(c) advertisers who my get more credibility in media without an obvious bias?

Let's shy not away from the P-word: what shall it PROFIT a man or anyone?
Does the answer to that help us see an answer to how can we help local media?