The PR potential of the metaverse
Follow these six rules to create a virtual presence that is worth the investment.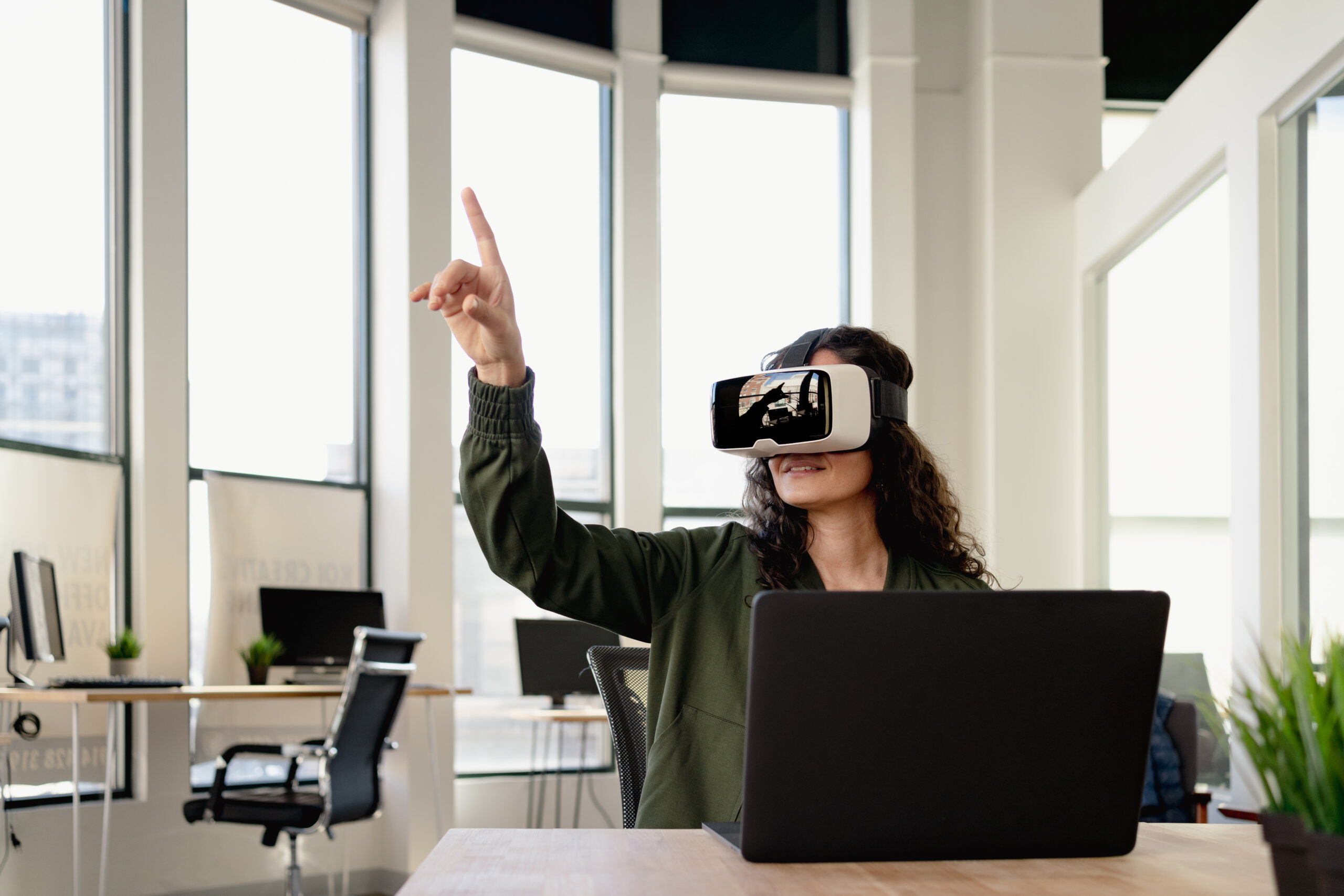 Talk to a PR professional about the metaverse and you're likely to get reactions that range from dismissive to confused — to downright anxious. It's a concept many are discussing but few seem to truly understand.
For communications experts, that's excusable for now. The metaverse is such a broad, ill-defined concept — infinity is implied in its name. But the massive uptick in discussions about it (with online mentions increasing over 30,000% in the last two years) should be a wake-up call for communicators because, like it or not, the metaverse is coming for our jobs — or at least the way we do our jobs.
So what will the metaverse mean for PR? And what should we be doing right now to start leveraging its potential?
Defining the term
First, we have to understand what it is. An instructive definition comes from last year's introduction via Meta (formerly Facebook): "a set of virtual spaces where you can create and explore with other people who aren't in the same physical space as you." But that's not quite it. For those in our profession, the metaverse is a much more immersive way to connect and communicate — that means richer, more compelling experiences engaging stakeholders and convening key audiences.
And that's becoming possible because the technology related to the metaverse has finally reached a critical pivot point, becoming more accessible. For example, the Oculus Quest 2 headset is creating a truly immersive and impressive VR experience that gives us a glimpse of how compelling the metaverse will be.
A PR priority
Considering all this, I'm surprised how few people in our industry are truly informed about the metaverse, given that communication is our business. The big changes for us will revolve around two areas:
First, there's the logistics. As practitioners we'll be called upon to use this technology in a way that is complementary to the work we do now.
Second, it will be up to us to define exactly how media engagement will work in the metaverse. For example, we'll need to create exceptional immersive experiences for brands that will attract media and generate new levels of attention. Already, some paid advertising platforms are out there in gaming applications, just as they were at the nascent start of the internet 25 years ago.
Despite being at a pivot point, it's important to understand that much of this tech has yet to reach true maturity. Meetings in the metaverse can still be clunky and visually backward. That limits its current uses somewhat.
But the technology is accelerating at a breakneck pace, with rumors of a new Oculus Quest 3 Headset making more tech breakthroughs in 2023 along with Apple's expected entry with its own set of AR/VR glasses. In the next five to ten years, it's been estimated that the metaverse can be a $30 trillion a year industry.
So for today, think of the metaverse as a big vacuum already being filled by those who are bold enough to move in first. And while better technology is going to take some time to mature (five to ten years), it's crucial to think about the metaverse not as something to have a long-term development plan for, but something that can incrementally happen now.
Some savvy, forward-thinking communicators have already started to see some of its potential uses in bringing people together virtually by creating enhanced client meetings, and even press conferences. In January, the Consumer Electronics Show in Vegas featured a Samsung product rollout that was totally online as opposed to in-person.
While that might be too much to bite off for most, the future looks very exciting. So how do we prepare ourselves for this next wave of change in PR? Professionals can focus on six trends:
1. Education before activation.

As previously mentioned, the industry understanding of the metaverse is not great, but when it comes to the general public, it's even worse. A recent survey by Ipsos (a client of Clyde Group) found that only 38% of Americans were familiar with the metaverse, and just 16% were able to identify it correctly.
So, make sure any brand activations or meta-events are also going to educate consumers about this strange, new virtual world. Without that understanding, they might not be ready to dive in.
2. Stay informed and stay aware.
Over the next few years, the metaverse will be booming as it reaches a certain critical mass. Microsoft Teams, which became a pandemic staple, is expected to introduce an AR/VR component later this year which could quickly offer communicators a turnkey (if still embryonic) tool to convene, collaborate and evangelize. That means it's important to be in touch with industry leaders and follow influencers like science fiction author Neal Stephenson, tech futurist and business executive Cathy Hackl, Second Life creator Philip Rosedale and more.
3. Be creative: Look for incremental opportunities right now.

Start looking for opportunities today to create experiences for your clients in the metaverse. For example, our agency is already strategizing around what virtual summits could look like. Imagine bringing together a brand or organization's most important influencers, stakeholders and journalists in the same virtual room with no travel costs or large time investments. In Washington, D.C., virtual "fly-ins" of constituents to lawmakers are already starting to happen.
4. Become an essential resource.

By driving education and awareness around these virtual worlds, PR professionals can position their brands as trustworthy partners across internal and external audiences from day one. By being first in the metaverse, you can secure for your clients the advantage of being ahead of the curve on innovation and activation.
5. Start curating experiences.

We're not too far removed from having this tech do exciting things. Think about how you can get a journalist to tour one of your client's facilities, stores or factories from the other side of the world. How can you give audiences a real sense of what it's like to experience your brand's product or potential?
Especially in the early days, there are going to be opportunities to stand out merely by using the technology.
6. Plan for risks.

It's important to remember that the metaverse, like any significant opportunity, comes with the potential for mishap. Issues around privacy and data security are only going to grow, especially when it comes to a virtual world that could nearly replicate the real one. For those of us in highly-regulated and scrutinized industries, the importance of communicating well, right and authentically is even more important.
So what's the bottom line for the infinite, ever-changing metaverse? Simple: As communicators, we're going to have the most responsibility, the most opportunity, and yes, the most risk in adapting to and moving the metaverse forward.
But we've been there before with the advent of email, the internet 1.0, and social media too. I'm sure we're up for it and, if prepared, we'll be ready for the next great communications challenge.
Alex Slater is the CEO of Clyde Group, a mid-sized PR and marketing firm based in Washington, D.C.
COMMENT