This is how CMOs can contribute to DE&I efforts
DE&I roles are usually in the HR org chart, but that doesn't mean marketing can't play a role.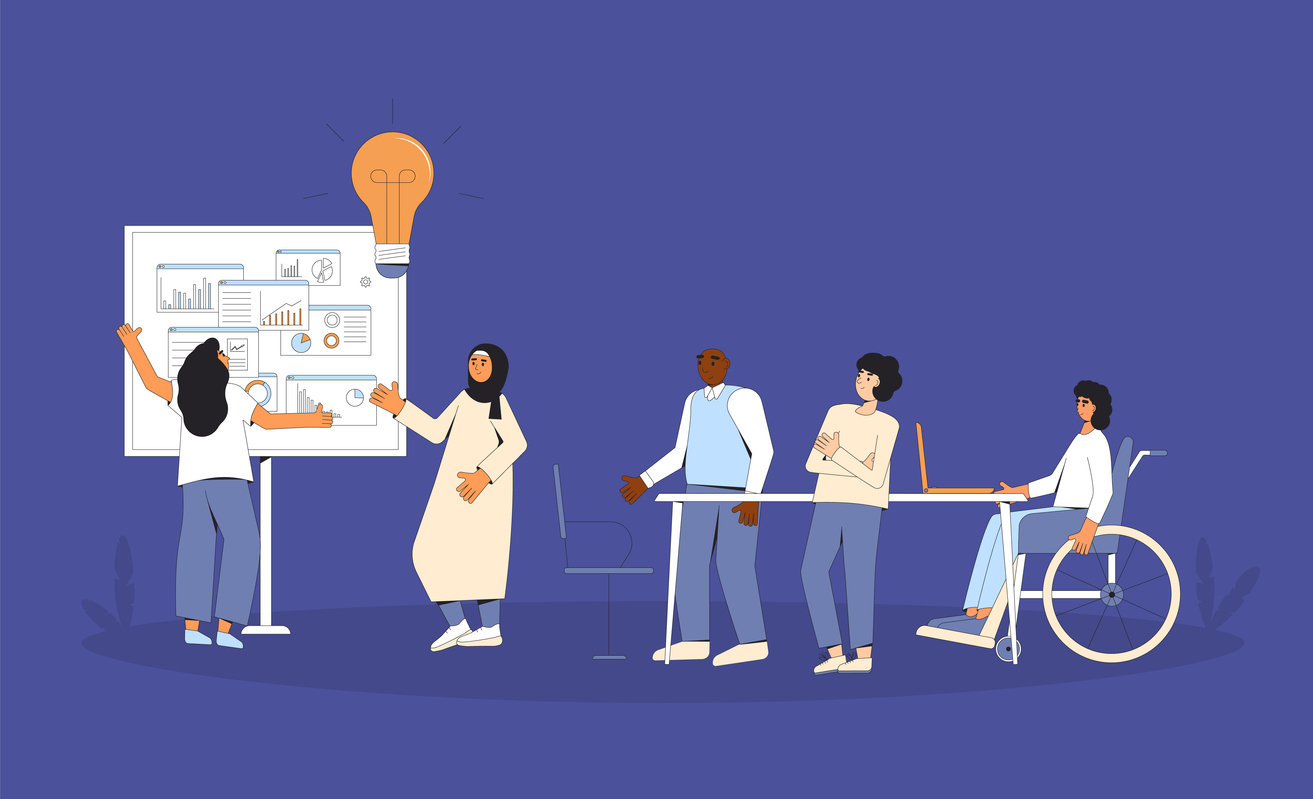 Over the past five years, organizations have placed a greater emphasis on filling newly-created DE&I executive positions. In fact, DE&I job openings reached an all-time high at the beginning of March 2020 with over 1,000 jobs available on Glassdoor. These job postings spiked 55% in June 2020 after George Floyd's murder. Today, there are 16.2% more diverse executive team members than this time last year. 
But many stakeholders, from employees to consultants to academics, feel that due to a variety of barriers, these new leaders haven't been able to get their DE&I plans in motion fast enough and therefore, organization-wide impacts aren't immediately clear. According to a 2021 report, Elevating Equity: The Real Story of Diversity and Inclusion, "Roughly 80% of companies are just going through the motions and not holding themselves accountable." 
Enter: Chief marketing officers. Diversity officers work most closely with their HR counterparts. In fact, many corporations place DE&I roles in the HR org chart. But CMOs are equally well-suited to advance corporate diversity pledges. Why? Marketers are notoriously agile, using metrics to inform when and how to pivot if traction isn't occurring. They're creative and thrive on breaking through to new audiences. They're also motivated to help reach revenue goals. And since companies that champion diversity have a 25% higher chance of financially outperforming those that don't (McKinsey), CMOs are uniquely qualified and invested in the success of DE&I programs.
Bringing DE&I values to life in brand marketing & communications
To begin weaving these initiatives into external communications campaigns, marketing teams and their PR agencies should consider the following questions:
Does our bench of spokespeople mirror the diversity of our organization?

Chances are, the answer is "no." In the UK, only 12% of digital leaders identify as female (the numbers are worse for minorities). And in the U.S., an overwhelming

83.3% of executives are white, with Asian Americans following at 10.5%, Hispanics at 3.1%, and African Americans last at 1.9%.

So, marketers will need to intentionally seek out new SMEs and cultivate them via messaging workshops, media trainings, etc. to build a representative bench of spokespeople.

Are we reaching a diverse audience via our 'usual' media outlets or do those outlets have implicit bias?

Study after study has shown that the media isn't immune to implicit bias. For example, focusing on a female candidate's personal traits versus her policy positions. 

Is our primary suite of press outlets read by a diverse audience?

If the answer is "no," expand your media list. For example, if you normally target general IT publications, you're probably reaching a predominately white audience given that there is a major diversity issue within the IT field (e.g. 62% of tech professionals are white). So, add in outlets, like Techish Podcast and Black Enterprise Magazine, to be intentional about reaching minority populations.

Are our social media audiences diverse?

If not, what changes can we make to our social media voice, content, creative, etc. to be more inclusive? Do we need to expand to additional social platforms to reach new demographics? Task your social media manager with researching hashtags that are popular among different demographics as well as identifying social influencers of different backgrounds.

Are we guilty of implicit bias in the set of SEO keywords that we target?

Take your digital team through an exercise to consider how a different person or group might interact with your products to uncover demographic, regional and cultural nuances.

Are our paid ads inadvertently targeting a homogeneous group?

This might be the quickest area to fix given audience targeting options available within digital ad platforms.



Together, the marketing industry can extend DE&I programs externally to make our brands more inclusive, equitable and transformational.
Anna Ruth Williams founded APRR in 2012. The firm trailblazed to become the first tech PR agency to integrate demand generation into its core capabilities, earning Williams recognition as a Top 50 Game-Changer in PR. 
COMMENT