This is how many major companies have commented on Israel-Hamas war
Research sheds light on how the largest companies have responded.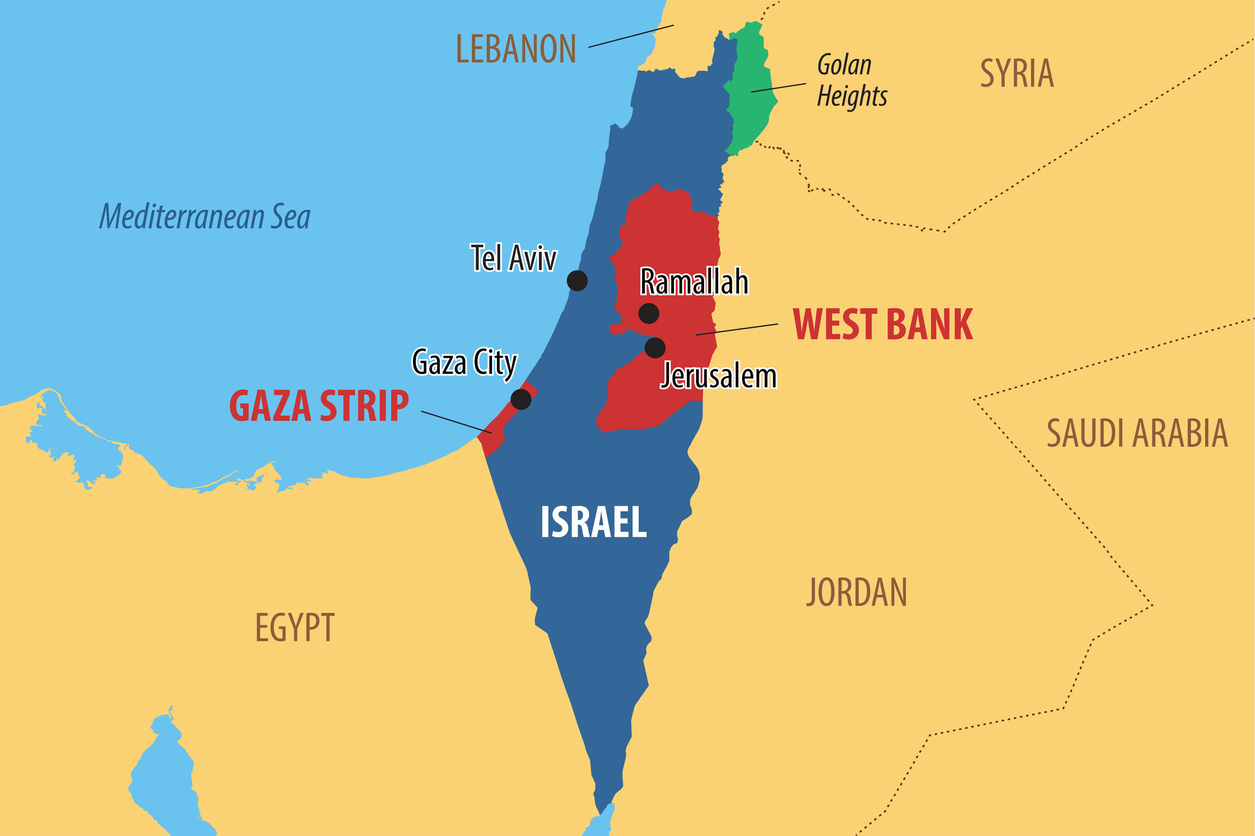 More than 260 major companies have addressed the ongoing war between Israel and Hamas in some way as of Oct. 30, according to Gravity Research.  
But the research shows that how and when these organizations have "engaged" (in Gravity's words) with the ongoing conflict has varied widely. 
When Gravity says a company has "engaged" on the Israel-Hamas issue, this can mean a broad range of either internal or external communications, including public statements including social media, internal memos or initiatives and so on.  
The vast majority of the statements were issued in the first week after the initial Oct. 7 attack by Hamas on Israel. The speediest and most voluminous responses came from organizations with significant operations or employees in the region — 52% of all the communications studied came from organizations with employees in Israel. 
Especially in that first week, statements leaned heavily toward expressing support for the Israeli people and standing against antisemitism, Gravity found. But Luke Hartig, president of Gravity, said that when it came to those early statements, specificity won out over generic messaging. 
"That general expression of concerns about the conflict without getting specific generally was not a winning message," he told PR Daily. "And I think people were looking for them to at least condemn a terrorist attack and at least say something about the victims." 
However, as the situation has continued to evolve, that language is beginning to shift. After a blast devastated a hospital in Gaza and Israel began to take more military action, companies put out statements that referenced the humanitarian crisis and called for peace in the region. Still, as of Oct. 27, only about 20% of all statements referenced the humanitarian crisis in Gaza.  
Hartig points to Google as an example of how statements have evolved over the course of the conflict. Alphabet CEO Sundar Pichai sent an email to Googlers the day of the initial terrorist attack, focused mostly on the company's employees in the region and the search engine and YouTube response to misinformation. Ten days later, Pichai issued a public statement that explicitly addressed both antisemitism and Islamophobia and outlined donation plans to groups connected to both Israel and Palestine.  
This also made Google one of just 10% of companies who have responded more than once to the conflict.  
Messengers and donations 
Gravity found that discussing the war was also addressed by several CEOs on recent Q3 earnings calls, with 28 chief executives from Fortune 500 companies mentioning the conflict, though only three directly addressed the business impacts. 
And indeed, CEOs were the most common messenger for communicating about the conflict. Gravity's research found that 55% of all internal and external statements were delivered under the name of the CEO rather than other officers or more generic statements, adding a human touch to the tragedy. 
Some organizations are also making donations to organizations in the region. Seventy-eight of the organizations Gravity looked at offered financial aid — most popularly to American Friends of Magen David Adom, which is Israel's organization linked to the International Red Cross. Interestingly, some organizations declined to identify which group would receive their funds. 
Gravity also found that a disproportionate quantity of donations (40%) came from financial and professional services firms. While it's hard to say why exactly this is, Hartig believes it's connected to the high number of financial firms with operations in Israel, as well as their prevalence in New York, home to a large Jewish population.  
Hartig noted another geographic trend, though this is based more on anecdotes than data: American employees and audiences often view the conflict quite differently than those in other countries. Specifically, he said there is more concern in areas of Europe and the Middle East for Palestinians than in the United States. 
"I think what that actually means for a company is just that, if you're making a statement, there's probably a need to say a little bit more about Palestinian suffering and the humanitarian situation there," Hartig said.  
The shadow of Ukraine 
A plethora of religious and geopolitical complications make this conflict more fraught than others in recent memory. But many are drawing direct comparisons to how companies responded to Russia's attack on Ukraine and crying hypocrisy, though there are significant difference between the conflicts. 
"I don't know how you fully get around that," Hartig said. "It seems like that's going to be a case, regardless of what position you take, because you're always going to have to find some incident that you didn't engage on. I do know, when I talk to my clients, it's a big concern for them. And it's something that they consistently hear from employees, and it's something that employees are raising to CEOs and such." 
The bottom line is that people are closely watching this conflict and how organizations respond. As the situation seems primed to drag on indefinitely, keep listening. Be ready to respond when needed.  
Allison Carter is editor-in-chief of PR Daily. Follow her on Twitter or LinkedIn.
COMMENT