What comms pros need to know about Threads
Does Meta have what it takes to actually kill Twitter?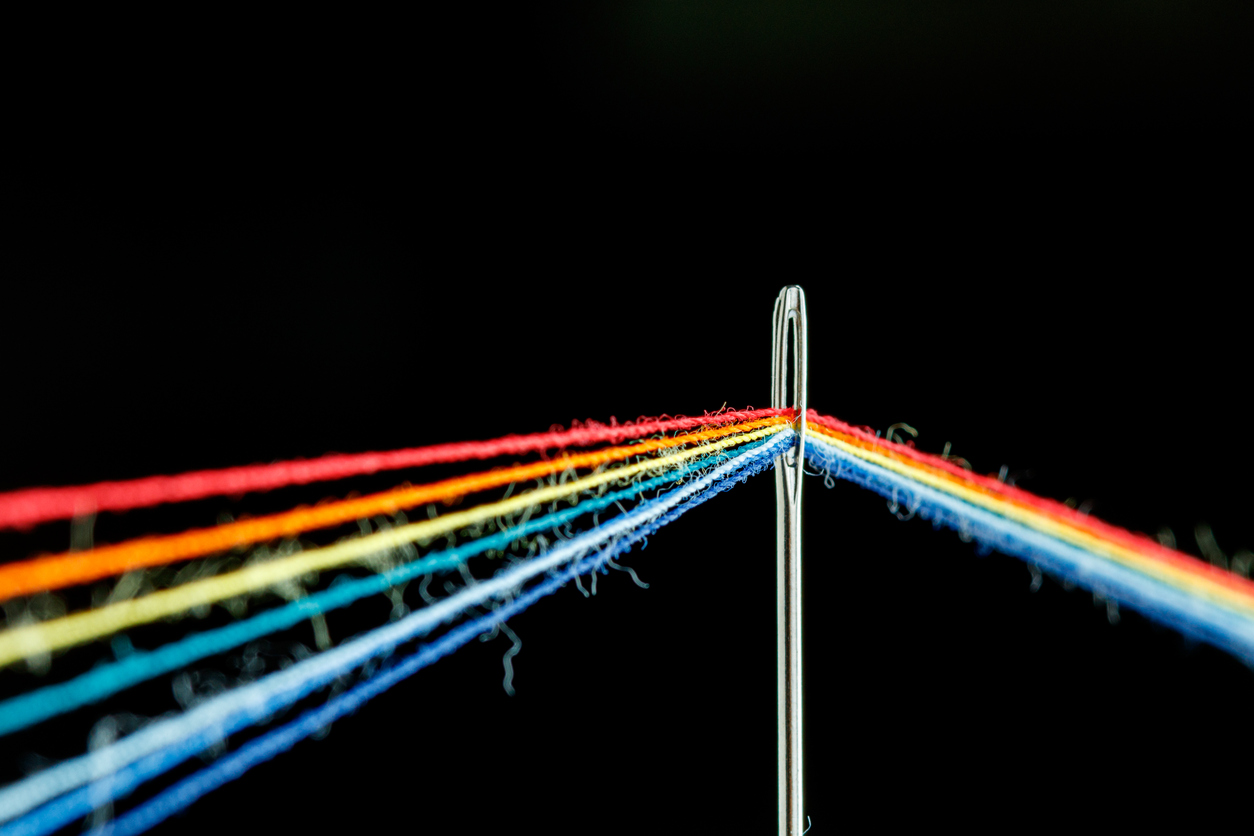 There have been half a dozen apps called "Twitter killers" at this point. All promise to be a balm from the bird app's ongoing chaos since its purchase by Elon Musk. But so far, all have seen a brief boom of interest, a few million sign-ups and then a slow fade back to quasi-obscurity.
Enter Meta's Threads app.
The OG social media company saw an opportunity to unseat the app that always seemed to be cooler and more influential, though Facebook and Instagram both dwarf Twitter in terms of users. In about six months, Meta developed Threads. And after Twitter's meltdown over the Fourth of July weekend, they rushed the app to launch, going live Wednesday night.
In just seven hours, the app gained 10 million sign-ups, according to Mark Zuckerberg via the Washington Post. For comparison, one of the buzziest competitors, Mastodon, has 10 million users after a solid six months of receiving Twitter refugees.
If you're a comms professional, this is one to pay attention to. Here's what you need to know.
It's all about Instagram
One of the major marks in Threads' favor is that it is already integrated with an existing social media network: Instagram. You log in using the same credentials (that means you must have an Instagram account, if you don't already) and can easily port over your entire profile, including, notably, your verification badge, according to CNET. You can also automatically follow everyone you already tracked on Instagram.
These benefits make Threads an attractive, low-lift option to try. You likely already have everything you need to create a profile, today, without having to wrangle new assets or hunt for people to follow. It's all designed to be low-friction and easy to start threading right out of the box.
What it's like
Once you're logged in, you'll notice that the app does indeed look like Twitter and Instagram had a baby. The icons have the same bubbly Instagram style, but the appearance is far more Twitter-esque, with usually text-driven messages (limited to 500 characters versus Twitter's 280), though you can also add photos, videos and links. You can like, repost (think retweet), quote repost or reply, creating those threads that give the app its name.
If you've used either Twitter or Instagram, you'll find a very easy learning curve.
It's an algorithmically-driven timeline
Even if you choose to port over your Instagram followers, you're likely to find that your home feed is populated with accounts you've never seen before. Unlike classic Twitter, it also isn't a chronological feed — so you're seeing things out of order, reducing the tool's utility as a real-time monitoring tool, especially in a time of crisis.
At the moment, there is no way to see a feed of only the people you follow, though Instagram head Adam Mosseri confirmed via Thread that it's "on the list."
In the short term, the use of the algorithm makes Threads feel busy and thriving, even if you aren't following a ton of people yet. It makes discovery easy and gives the vibe of a cocktail party already underway, rather than one where you've arrived awkwardly early.
In the long run, this will be frustrating when you're trying to track competitors but the app wants to show you Taylor Swift threads. It should be a priority for that list. But…
There's a long list
That list of features to implement is long. Among the items Mosseri's indicated are coming soon are:
A web interface. Currently Threads is app only, and while Mosseri confirmed mobile is the priority for now, a desktop version is coming.
Improved overall search, including hashtags.
An option so only people you follow can reply to your thread.
Interestingly, one item that Mosseri says isn't on the near-term list is advertising. "Honestly, not the priority right now," he wrote in response to a thread. "So humbled by everyone signing up, but we gotta make sure this is an app people want to keep using before we worry about making money…"
To be clear, there absolutely will be advertising on Threads one day, and probably sooner than Mosseri is indicating. But again, this is a benefit of a Meta's deep pockets. It can be patient in a way smaller competitors can't be.
The bottom line for communicators
Will this be the app that kills Twitter once and for all? It's far too early to say. But it appears to have the best chance of any app that's tried so far, benefiting from Meta's resources and plug-and-play Instagram integration.
If you have an Instagram account already, go ahead and set up the Threads account. Take a look around, see what the conversation is like and if it might be worthwhile to use it regularly. If you already post regularly on Twitter, try using similar content on the new app and see what the response is.
If you don't have an Instagram account but think Threads might be a fit for your organization down the road, go ahead and sign up for an Instagram account anyway. It's a good idea to reserve your brand name, and that will allow you to move into Threads if and when you decide to get started.
Threads is an intriguing alternative. Explore it, consider its utility, but remember to never put all your eggs in one basket.
Allison Carter is executive editor of PR Daily. Follow her on Twitter, LinkedIn or Threads.
COMMENT
2 Responses to "What comms pros need to know about Threads"
Noah B

says:

Hi Allison,

I found your article to be interesting, although I noticed a few points that seem to reflect a personal bias rather than focusing on educating the readers. I couldn't help but notice that you're not verified on Twitter, even though you hold the position of executive editor on this website. I'm curious why you haven't showcased your real identity online and taken advantage of the extended reach that verification provides. Additionally, why hasn't PRDaily been verified as an organization on Twitter?

Putting aside the Twitter questions, I also feel that it's important to address Meta's past privacy concerns in this article, specifically the 2018 Cambridge incident where they collected personal data from millions of accounts without users' consent. Given the magnitude of such a privacy breach, it should be a significant focus of the article, along with the potential implications for personal device privacy, such as access to financial information. This would put Meta/Threads at a lower trust rating than competitors such as Truth Social.

Another aspect you failed to mention is the abundance of brands and verified accounts flooding the home page when one logs into Threads. It's not just about seeing accounts one doesn't follow but also about those individuals who lost their blue checkmark when Musk took over Twitter; they are now attempting to regain influence on a platform that was essentially copied from another billionaire. Moreover, this particular billionaire has a track record of mishandling personal information.

Finally, I believe it's crucial to highlight the app's feature that allows anyone to hide replies they don't like, thus compromising transparency and preventing a true understanding of the overall response. It raises concerns about individuals being able to easily suppress opposing viewpoints or narratives. Transparency should be a primary objective in such cases.

Thanks for your time.
Allison Carter

says:

Hey Noah,

Thanks for taking the time to reply. As our audience is mostly communications professionals who work in the social media space, I wrote this with the assumption that they are familiar with (and likely active on) existing Meta platforms and have already weighed privacy concerns in those arenas. The abundance of brands and verified accounts on the homepage is a benefit for many in our audience, who are responsible for running those accounts.

And again, since this article is written for communications professionals, the ability to hide replies is seen as beneficial to many. It is no different than the moderation tools that have been in place on Facebook for well over a decade now or that I use here on WordPress to hide spam or abusive replies.

I do not pay for a blue checkmark on Twitter because it is not verification in the traditional sense and do not personally see the benefit in the paid features the app provides. I do not lead social strategy for PR Daily and don't speak why they have not paid for Twitter Blue.

Thanks for taking the time to read and comment.