Top Agencies honorees share visions of the agency of the future
Agency leaders look to the future ahead of our awards luncheon in New York City on May 10.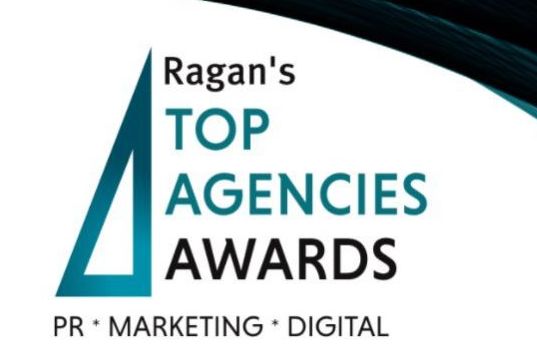 What does the future of the PR agency look like?
We asked honorees of our inaugural Top Agencies Awards program to think about what might be coming down the road for the PR industry and how they plan to respond.
These agency leaders represent a wide range of service sectors, geographic locations and business portfolios. Twenty-five agencies were given recognition and 16 campaigns were awarded for their particular achievements. Four agency leaders were also recognized as our class of top agency leaders for 2022.
Top Agencies honorees will be recognized at a special luncheon and awards ceremony on May 10 at the Yale Club in New York City.
Looking to the future
So, what does the future hold for PR agencies? Here's what some of our honorees had to offer:
"We are currently in an era of unprecedented unpredictability. The biggest challenge facing agencies is how to strategize when circumstances are ever-changing and reaction time, which used to be counted in days and then hours, is now in minutes."
             – Leron Kornreich, chief strategist, Si14 Global Communications
"Consistently delivering creative ideas will always be what separates the great agencies from the rest of the pack. But all PR professionals must get better at understanding the science behind our trade that allows us to measurably assess the impact of our work."
            – Kathy Wilson, managing partner, Tier One Partners
"Public relations will continue its role as the lead communications discipline, relegating traditional advertising to a below-the-line service. That being said, content creation agencies that understand how to produce compelling stories that can be targeted to both macro and micro audiences are poised to gain a much larger share of client spending in the years ahead."
– Rick French, chairman & CEO, French/West/Vaughan
"…clients no longer expect PR agencies to stay in their lanes. They're looking to their agency partners to address specific pain points which calls for campaigns incorporating owned media and paid media, not just earned media under the PR umbrella."
– Lou Hoffman, CEO, The Hoffman Agency
"Watch out McKinsey! The foxhole moments of the lockdown have enlarged PR duties beyond mere media relations.  We're now counsel on go-to-market strategies, product development, advertising, employee engagement, and even staff deployments."
-Curtis Sparrer, principal, Bospar
"It's important we start thinking of good public relations being about 'and' not 'or,' because it's not just about news anymore. Brands need an omnichannel and multi-faceted approach to the marketing mix, and PR is only one piece of an effective communications strategy."
-Ashley McMurray, vice president, client services, Dittoe Public Relations
"Clients are increasingly in 'show me the money' mode, which benefits boutique/niche agencies that have the domain expertise required to provide in-depth assessments of their clients' messaging and value propositions and the ability to craft compelling stories that resonate with industry stakeholders and position their clients as industry thought leaders."
-Jodi Amendola, CEO and founder, Amendola Communications
"…agencies will need to field client teams comprised of experts in not only communications and marketing but also those who are subject matter and audience experts. Importantly, agencies will need to be culturally fluent to develop effective campaigns and initiatives that reflect audiences' lived experiences."
-Jennifer Wayman, MHS, president & CEO, Hager Sharp
 "As more and more companies build out their in-house communications teams, agencies will increasingly be looked to for strategic guidance and creative input, and less for extra bandwidth. Our job will be to help clients see what's next instead of helping them deal with what's now."
-Barry Finkelstein, SVP, director of PR, Luquire
"Specialization–either by issue area or skill set. By focusing solely on health, science, and social issues, we have been able to carve out a competitive advantage for our firm. We have deep knowledge of our clients' issues and can step in quickly, build trust, and have an impact. We aren't spending two months getting up to speed, so we can contribute on day one and advance our clients' goals sharply and quickly."
 -Sharon Reis, principal, The Reis Group
"Marketing agencies have always been good at adapting to change. The best ones will be those who invest in talent from all backgrounds. A diverse organization is the key to creativity. By breaking down barriers to entering the industry, agencies will thrive."
­- Samuel Dean, CEO, TEAM LEWIS Foundation 
 "The workforce is always evolving, and especially now, we're seeing a generation that is pushing businesses to change and improve on values at an unprecedented pace. If we wait to make them a priority, we'll be behind before we even start. DEI work, ESG initiatives, proactive BIPOC employment and training — these are not values that can wait for another day. Business leaders need to be listening to the people they employ — and the people who employ their business — to be sure they're delivering on those values."
-Philip Nardone, CEO and president, Pan Communications
 "In order to compete, PR/communications agencies must become more full-service and in addition to traditional PR, they must add services such as design, webinar production, SEO and social media management. We also believe that due to the steady decline in trust for media and increased focus on corporate social responsibility, PR/communications agencies will have the opportunity to reach targets more directly with contributed and owned content in a myriad of non-traditional outlets."
            –Doyle Albee, president and CEO, Comprise
"The future of PR and communications will be a collaborative effort between PR agencies, marketing teams and the media. It is up to PR professionals to encourage their clients' teams to produce newsworthy content, events and more, to grab the attention of their target audiences amid the buzz of worldly news."
-Jessica Starman, CEO and co-founder of Elev8 New Media
 "By working across disciplines — from PR to content marketing to creative services — agencies will not only be able to offer clients more holistic services, but also keep their finger on the pulse of what's next. The agency of the future is nimble. It knows what's happening right now, and can apply the best solutions to the changing challenges at hand."
-Heidi Lowell, founder and president, Liaison
  Learn more about our Top Agencies Awards and our upcoming awards celebration in NYC.
COMMENT