Tune in for our Twitter chat on using social media in your crisis response
Special guest Kena Lewis, corporate director, public affairs and media relations for Orlando Health will join us to share insights ahead of Ragan's Social Media Conference at Disney World Sept. 9-10.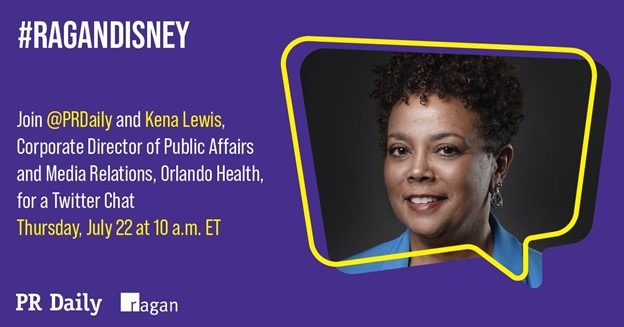 After a year of crisis communications, what are the biggest lessons social media managers are taking into the rest of 2021?
We're breaking down all things crisis and social media in a #RaganDisney Twitter chat on July 22, 10 a.m. Eastern. Special guest Kena Lewis will join host Justin Joffe for a Q&A about how social media and crisis comms strategies have changed in the last 16 months and what top challenges are for the months ahead.
We'll be talking about how to determine when an online sentiment or comment warrants an organizational response, the latest best practices and how to train your social media teams for the crises of today.
You can join the conversation by joining us on Twitter and following the #RaganDisney hashtag between 10 a.m. and 11 a.m. ET.
COMMENT