Westinghouse Electric's Marta Newhart shares tips on 'managing up'
For PR pros who can make the lives of their bosses easier, reaching the top of the industry will be a cake walk.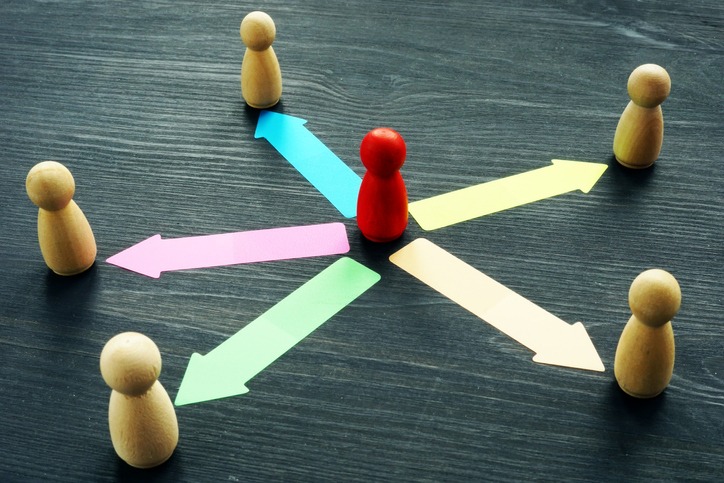 Communications leaders building their career must understand that "managing up" has different components. Sounds about right, but what does that mean exactly? Veteran senior communication executive Marta Ronquillo Newhart, chief communications and brand officer at Westinghouse Electric Company, offers insights for future communications leaders from her career holding leadership positions with Boeing, Johnson Controls, Medtronic, Suntricity and Carpenter Technology.
It starts with people
Managing up begins with managing people. In an interview with our graduate class at DePaul University, Newhart explained that people play an important role in every organization.
No matter where you are in your career as a communicator, Newhart said, never forget that you are dealing with people. As you rise in your career, you have to recognize that your work revolves around "humans dealing with other humans," so finding ways everyone within your sphere can benefit—not just you—is very important.
Bring your perspective to the table
The perspective each person within an organization brings to the table cannot be overvalued. This was a lesson Newhart learned from an early age as a young Hispanic girl within a large family. She shared how her background helped shape her perspective in an article for Hispanic Executive, where she argued for a workplace where "everyone can bring their authentic selves to the table and be heard and respected."
And if you're going to keep your seat at the table, don't lose that perspective.
"Having a seat at my family's kitchen table while growing up taught me how to have a seat at the boardroom table. In our large family, we had to make decisions, have a perspective, and in some cases decide who would get the last portion of food," she said.
The same applies to the boardroom today. To be an effective communications leader, you must prioritize inclusion. Newhart said, in GlobalMindEd, that "inclusive leadership requires that we engage people from all walks of life and perspectives."
Collaborate and negotiate
Learning the art of negotiation is also essential, she said. As you manage your peer-to-peer relationships, negotiating with others, especially when you need something from them and vice versa, is a key ingredient to growing your career. Do you just want a job or a career where you're really creating a pathway and a legacy?
Don't just manage up—deliver!
The term "managing up" has been thrown around in the workplace a lot. Although the idea boils down to making your boss's job easier at work, Newhart argued that rising communications leaders shouldn't think of growing their career as just about "managing up." In her view, it's about "delivering up."
This happens when you're delivering on things that contribute to company strategy and advance revenue, Newhart said. As a leader, you should be a strategic pillar or enabler, and your work should go beyond the creative function—it should drive business growth and strategy.
Have strong business acumen
One hard skill rising communications leaders must master is business acumen. This was a skill Newhart developed through her time at Boeing.
Communicators must understand how a company generates profits, handles its cash flow, and invests its money. This is why Newhart believes that developing business acumen skills is key for communicators as they pursue managerial or leadership roles.
Layi Abujade is a recent graduate of the  Digital Communication & Media Arts program at DePaul University.
COMMENT
One Response to "Westinghouse Electric's Marta Newhart shares tips on 'managing up'"
Ronald N Levy

says:

Sometimes you can focus on not just your chief but the other guy's.

Years ago Westinghouse advertised its appliances with the slogan: "You can be sure if it's Westinghouse." Later, when Westinghouse was a leader in building nuclear power plants, a proposal on the ballot in California would have closed all that state's nuclear plants which even then cost a billion each. An alternative source of power would have been oil from Iran where the oil minister was named Ali Zaki al-Yemani.

The nukes were losing but then California media were flooded with releases asking: "Which statement would you trust more to be sure your family has a safe supply of electricity, 'you can be sure if it's Westinghouse' or 'you can be sure if it's Sheik Ali Zaki al-Yemani?'"

Nuclear advocates had been losing but won three-to-two, the billion dollar nuclear generating plants stayed open and champagne flowed.