What does it actually mean for a brand to take a stand?
It's rarer than you think.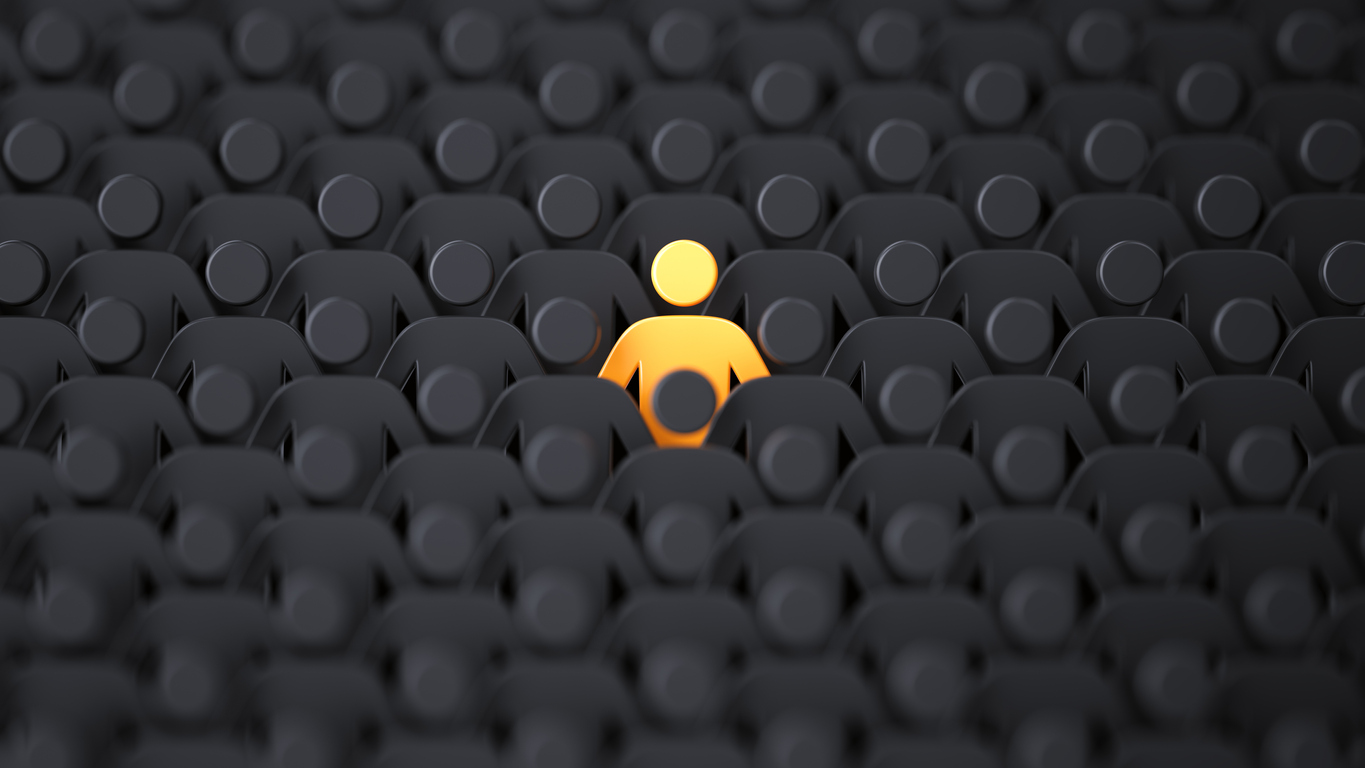 When Roe v. Wade was overturned and abortion access changed for millions, there was a wave of headlines about brands "taking a stand" on abortion.
But a closer look at the statements behind these stories reveals that many didn't take   a stand so much as introduce new benefits, offering to pay for those who may need to travel out of state for abortion care.
"As we've said before, we support our employees' rights to make their own decisions regarding their reproductive health. For more than a decade, Apple's comprehensive benefits have allowed our employees to travel out-of-state for medical care if it is unavailable in their home state," an Apple spokesperson told CNBC.
Dick's Sporting Goods announced a similar policy.
"We recognize people feel passionately about this topic – and that there are teammates and athletes who will not agree with this decision," President and CEO Lauren Hobart said in a statement. "However, we also recognize that decisions involving health and families are deeply personal and made with thoughtful consideration. We are making this decision so our teammates can access the same health care options, regardless of where they live, and choose what is best for them."
You'll find these announcements all over the Fortune 500 lists: We respect our associates and will pay for them to obtain care which they previously were able to receive.
Is this a principled stand, or is this merely maintaining benefits that had already been in place as a move toward employee retention during a tight labor market?
Compare these benefits-oriented statements with Yelp's.
"Overturning Roe v Wade will jeopardize the human rights of millions of women who stand to lose the liberty to make decisions over their own bodies," a Yelp spokesperson said in a statement shared with The Drum. "Turning back the clock on the progress women have made over the past 50 years will have a seismic impact on our society and economy. This goes against the will of the vast majority of Americans who agree that decisions around reproductive care should be made by women and their doctors."
In addition to paying for travel for those needing abortions in states where it's illegal, Yelp also explicitly called for Congress to codify abortion rights into law.
Is maintaining the status quo the same thing as taking a stand?
Some may argue that simply extending an optional benefit on such a hot-button issue is taking a stand. However, in the simplest terms, all these organizations are doing is maintaining the status quo. Before, employees in all states had at least some access to abortion services. Now, some are losing that ability in their home state. The companies are willing to pay a bit more to ensure they have similar access to what they had before.
In today's competitive labor market, when many are expanding benefits to include in vitro fertilization, extended parental leave and even miscarriage leave, it isn't political to keep doing as they have with reproductive health. Apple even notes it's paid for years for various out-of-state health care. Not offering the benefit to all employees, regardless of where they live, could also be seen as a political statement.
Furthermore, the majority of all American support legal abortion in all or most cases — especially those of working age. Seventy-two percent of Americans under age 29 say abortion should be legal in all or most cases, along with 62% of those 30-49, according to Gallup.
When it comes to recruiting and retaining talent, the numbers are clear: Offering these benefits is likely to be popular. While not entirely without controversy, it's a safe move for most businesses.
But calling for direct, specific change as Yelp did carries more risk. Other companies, most notably Disney, have faced governmental consequences for taking firm stands.
None of this is to say that brands need to stake out positions on every political issue in America. That's a matter to be carefully decided based on your internal and external stakeholders and corporate purpose.
But when communicators speak of corporate character and mission, you must be careful to not confuse a benefits decision with a stand of principle.
Allison Carter is executive editor of PR Daily. Follow her on Twitter or LinkedIn.
COMMENT
3 Responses to "What does it actually mean for a brand to take a stand?"
Ronald N Levy

says:

Sometimes PR wisdom is to take not a stand but to take a good sit.

If the goal outcome is income—favoring one side when that will be best for your bottom line—looking at three realities may help you guide your client.

NUMBER OF APPROVERS. Will taking a stand increase your client's esteem among an overwhelming majority of people, a thin majority or uncertain? Is it a cause where taking one side may actually LOSE the client goodwill as when it's
fashionable to seemingly favor something but most people actually don't?

INTENSITY OF APPROVERS. Beware of backing a cause where you appeal to a majority but a small number of believers on the other side can cause you big grief. A client aggrieved by your program results may be a client who starts looking around.

INFLUENCE OF APPROVERS. When money talks, the talking money may come from major customers or legislators the client needs. Listening when money talks may bring you the message "let's not take a stand on this one."

An urgently important question may help you decide whether to take a stand: What do we GET? What's right is important and what the CEO (or the CEO's spouse) thinks right may be hugely important. But you may want to base the final decision on which choice will win the most fans, the most intense fans and fans with the most money or political influence.

Results may lead management to see you as a look-ahead PR savant. A decision to sit this one out may result in your sitting pretty. Sometimes an interesting choice is to give a little money to each side to help advocates make their case. One of the things that may be said when money talks: those on your side "are good people."

As recognized by this savvy PR Daily report: "a closer look at the statements behind these stories reveals that many didn't take a stand so much as introduce new benefits." Wise!

I think this article offers a unique approach to "taking a stand" as a business or brand. Sometimes audiences today seem to find that when companies "take a stand," it comes across as insincere, hurting the brand overall. Therefore, I think status quo benefits could be seen as doing the bare minimum, which is an interesting look into what audiences expect from brands when it comes to political issues.

Ronald N Levy

says:

What a keen PR mind Abelle Blomely has. The important reality she spotlights is that what matters is not just DID you achieve—perhaps only a "bare minimum"—but HOW MUCH did you achieve?

There's a cost to doing PR, obviously budget and less obviously time, so
a cost-benefit analysis requires looking at not just what did you achieve but at what cost.

Just as teachers at PR Daily courses can sometimes recognize the best students from their questions, recruiters scanning PR Daily can sometimes identify the best job candidates from their comments.