What is quick quitting and how can you handle it?
You've probably heard about quiet quitting, but there's another quitting trend out there to contend with.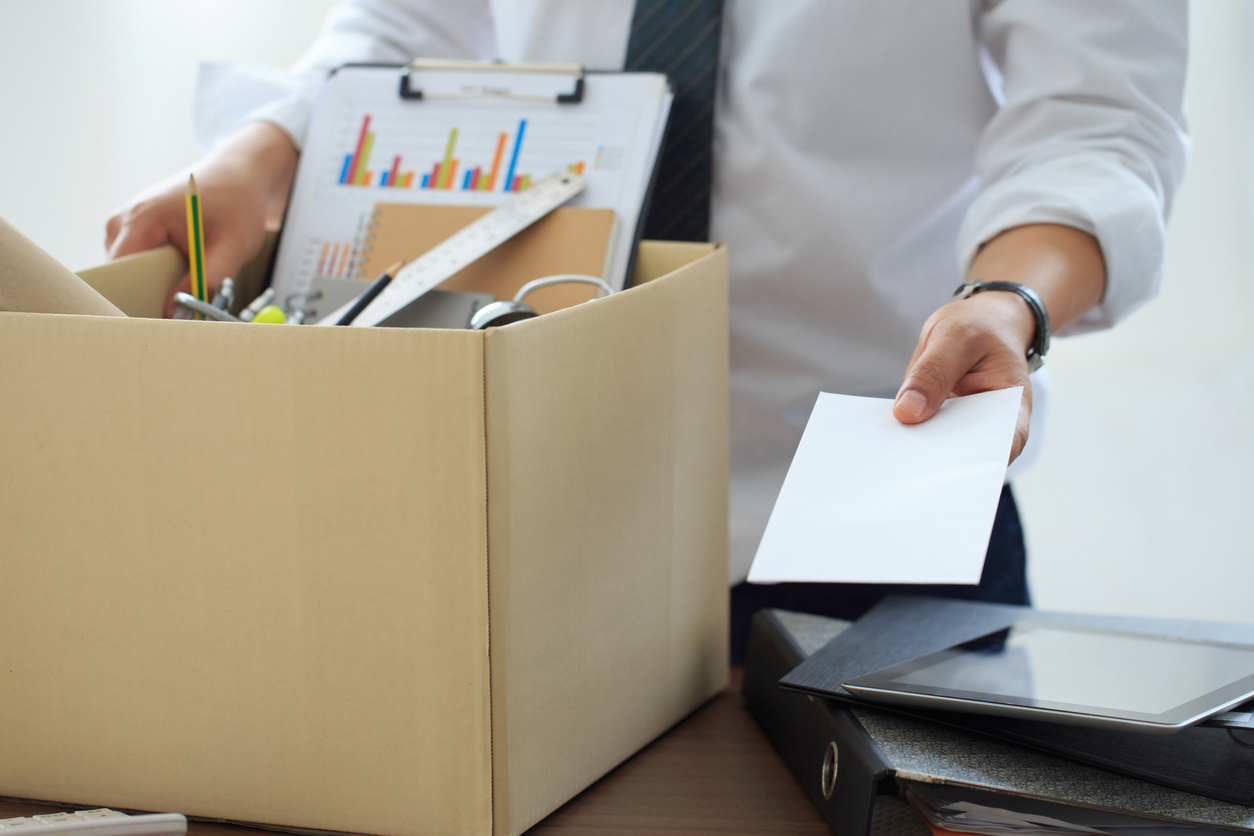 Quiet quitting, along with quiet firing, have been popular trends on the lips of many communicators over the last few months. However, there's a third trend that's emerged that more people are talking about — quick quitting.
What is quick quitting?
Quick quitting, sometimes referred to as short tenure rate, is typically defined as the practice of leaving a role within a year of starting. According to a report by LinkedIn earlier this fall, this quick quitting trend is on the rise. Some industries have higher rates of quick quitting than others, with the arts and recreation field showing an 11.63% rate of growth in short tenure rate, followed by technology, information and media fields at 10.48%.
On the opposite end of the spectrum, hospitals and healthcare saw a -4.94% year-over-year trend in quick quitting.
It's understandable that some industries might have higher rates of turnover, but we must go beyond these numbers to understand why quick quitting is happening at such high rates.
What's causing quick quitters to leave so soon?
Like most trends in the labor world, there's not just one thing you can pin down as the cause of quiet quitting. However, there are a few potential reasons why someone might want to leave a job relatively shortly after starting.
First, the old conventional wisdom that someone should hold on to a job for at least a year isn't really as valued anymore in today's market. In such a fast-paced job market with new opportunities and roles just a click of a button away, finding the right fit is easier for employees than ever before. This especially applies to younger workers, who have never been in a job market without access to internet job boards that can help narrow down the roles they feel fit their needs.
Second, if an employee is frustrated by their jobs, whether it's from a lack of compensation or responsibility, they might be compelled to leave. Third, in a rapidly moving job market, employees have more options on the table than ever, and an opportunity could easily come out of nowhere and cause them to switch jobs. This feeling of easy mobility lends itself to the quick quitting trend.
In the Linkedin study, editor at LinkedIn Taylor Border said:
"Employers have already been struggling to attract talent in a labor market where open jobs have outnumbered the number of people available to take them, and this growing openness to mobility among job seekers may make it that much more difficult for companies to retain talent long term."
What can be done about quick quitting?
While there's not a whole lot than can be done about the external forces pressuring employees to quickly quit their jobs, there are a few things organizations can do to ensure that they're making sure their employees are feeling valued.
For instance, a company can hold regular check-ins with employees not just to review how their performance is going, but to see how the organization can better serve and suit their needs. Focusing on a career development path early on can help stem the tide of this trend — particularly for younger employees.
In the end, it all comes down to employee engagement. In any organization, some employees are eventually going to leave for opportunities that they feel better fit what they want out of their career at the time. If we're able to have open conversations with those employees that might be leaving shortly after they started, we can get to the bottom of why people might be "quick quitting" and help slow down the trend.
Sean Devlin is an editor at Ragan Communications. In his spare time he enjoys Philly sports, a good pint and '90s trivia night.
COMMENT
One Response to "What is quick quitting and how can you handle it?"
Ronald N Levy

says:

If interviewers are judged by how many hires they attract, some interviewers may promise too much and employees who feel screwed may soon quit. So may underqualified candidates who shouldn't have been hired, inadequately trained employees, and new workers supervised by a real bastard or a Romeo.

Or by someone good at what he did but after being promoted was not good at managing others. A great employee may go home Friday a sweet guy but after promotion may come in on Monday like Hitler. Those under him or her may want out.

It may pay to check complaints in suggestion boxes, letters sometimes anonymous to the company president, and even lawsuit complaints. It can also pay, when job offers are rejected, to check whether candidates saw something fishy in what had been promised.

Also see whether some of your interviewers may be hiring candidates who should not have been given offers perhaps because they live far away, said they may be moving or admitted that they are hoping to be approved for a job elsewhere.

We should not avoid an early quit at any cost because a quick divorce may be better. Recognize that any interviewer or supervisor you blame may try to get even with you. Also that PR people get less appreciation from finding causes of quitting than from building sales, corporate reputation or awareness of why Washington should do or not do something.