What journalists at local outlets wish PR pros knew about their jobs
If you're pitching local media, read this.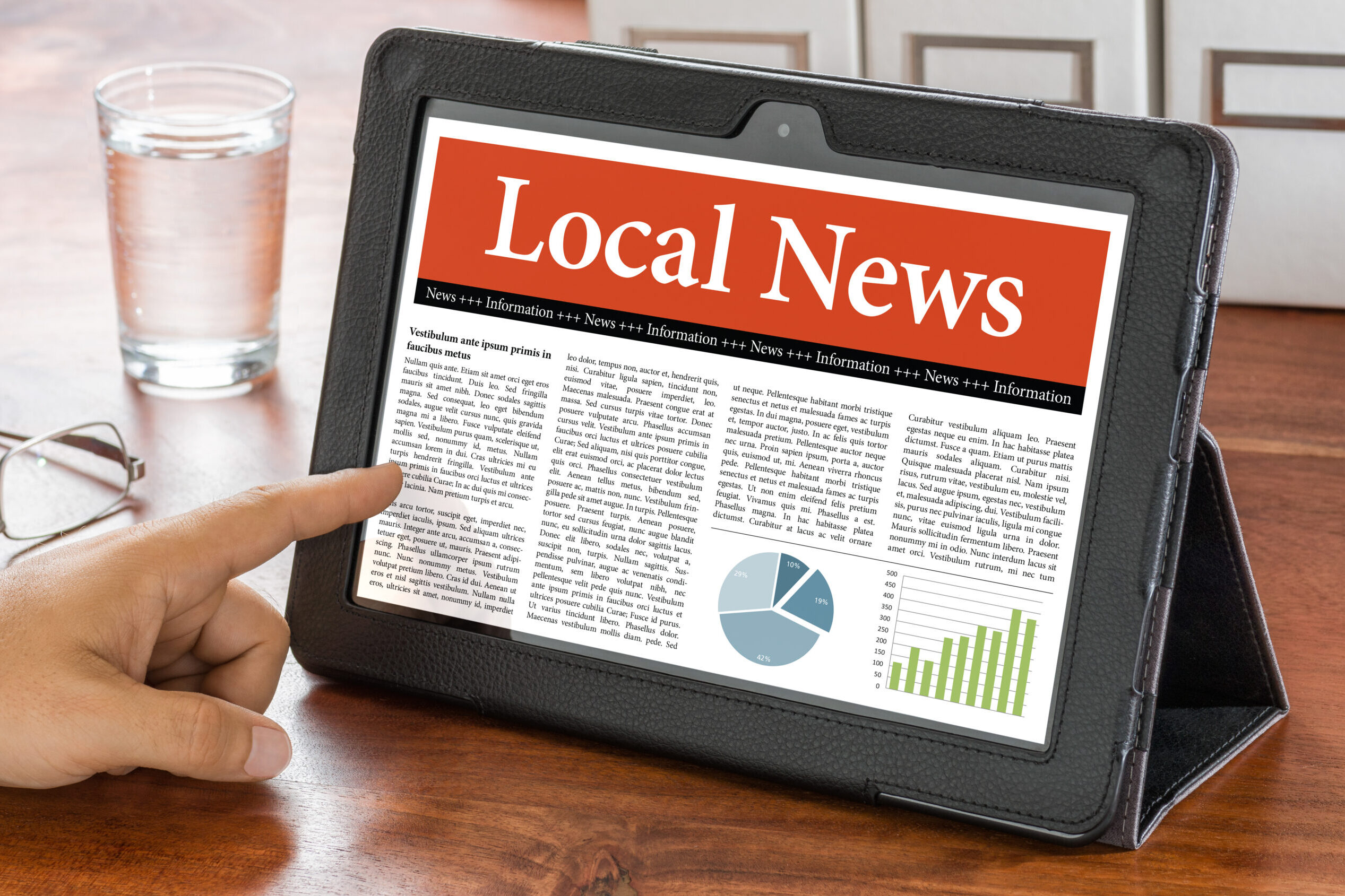 In public relations, a lot of focus and glory goes to national and international news outlets. But local news remains the lifeblood of communities, and a key way to share hyper-local messages with engaged audiences.
After seven years working at the Indianapolis Star as a social media producer, content creator, digital strategist and editor, I've met plenty of media relations folks. Here are some of the things I wish PR professionals knew about life in a local newsroom—along with some tips from journalists in other newsrooms.
Local newsrooms are a lot smaller than they used to be.
Sometimes I'd look through the Indianapolis Star's archives and be amazed at how many journalists used to cover the city. From a whole squadron of statehouse reporters to an honest-to-goodness architecture critic, newsrooms used to be a lot bigger.
They're getting smaller all the time.
Since 2008, all newsrooms have shrunk by 26%, according to Pew Research. The coronavirus pandemic further hastened that pain with layoffs, consolidations and shuttered newsrooms.
At the same time, the PR industry has exploded. A 2019 study found that there were about six PR pros for every one journalist. That means there are more communications pros vying for the attention of fewer and fewer journalists.
The bottom line for you as a PR professional is that it might not matter how great your pitch is if there isn't anyone left to cover it.
Journalists at local outlets only care about their geographic areas.
Unlike national newspapers or TV outlets, local media only cares about what's, well, local. At the Indianapolis Star, we had a core coverage area of counties that touch Indianapolis, with an expanded interest in the whole state of Indiana if it was a really good story. But if it was one mile outside of Indiana's borders, forget it. No interest — unless it impacted Indiana in a real way.
Some coverage areas are much smaller. "My definition of 'local' is different than the PR pros who email me," Jared Jernagan with the Greencastle Banner-Graphic tweeted. "If it doesn't fall within the 382 square miles of Putnam County, Ind., or involve a current or former resident, I'm probably not printing that story."
This can be an opportunity for brands to get stories of intense local interest in front of the right audiences. After all, everyone loves a story about a local resident who made good. But it means you're probably wasting your time pitching a general trend story to a local outlet, unless you can offer up a local example.
Journos get a lot of email.
Everyone gets too many emails, sure. But it isn't uncommon for journalists to get hundreds in a day. One study found 46% of journalists receive at least 11 pitches a day, with some receiving more than 100. That can cause frustration when many of the pitches are off base.
Jon Murray, an enterprise reporter with the Denver Post, tweeted that perhaps 10% of pitches he receives are relevant to him. "Those whose pitches miss the mark most also seem most likely to 'follow up,'" Murray wrote. "Which gums up our inboxes even more."
If you ever wonder why a local journalist isn't responding to your "just following up!" nudge, remember that their inbox is overflowing, and you've just added to the unending pile.
Every outlet has metrics to hit.
While many newsrooms have moved past chasing clicks at any cost, you might be surprised at how much newsrooms rely on metrics to make decisions about what they cover and how they cover it.
Pageviews are still a factor. They show how interested the audience typically is in a topic. After all, who wants to write something no one reads? If something doesn't tend to get much interest, we'll probably pass on covering it unless it serves a news purpose that uplifts the community.
Many newspapers and digital startups are also moving from advertising-supported models toward a subscription-based future, which means newsrooms are also looking at what kinds of stories inspire people to fork over money to read them. Journalists aren't rejecting you to be mean. They just know when a topic isn't of interest to their readers.
None of this is to discourage you from pitching local news. There are valuable, engaged audiences that can be reached with targeted messages. Just remember to treat those pitches as seriously as something you'd send to national media.
And of course, support your local media outlet with a subscription or donation. Help keep the news alive and prevent news deserts
COMMENT