What Threads means for the future of social media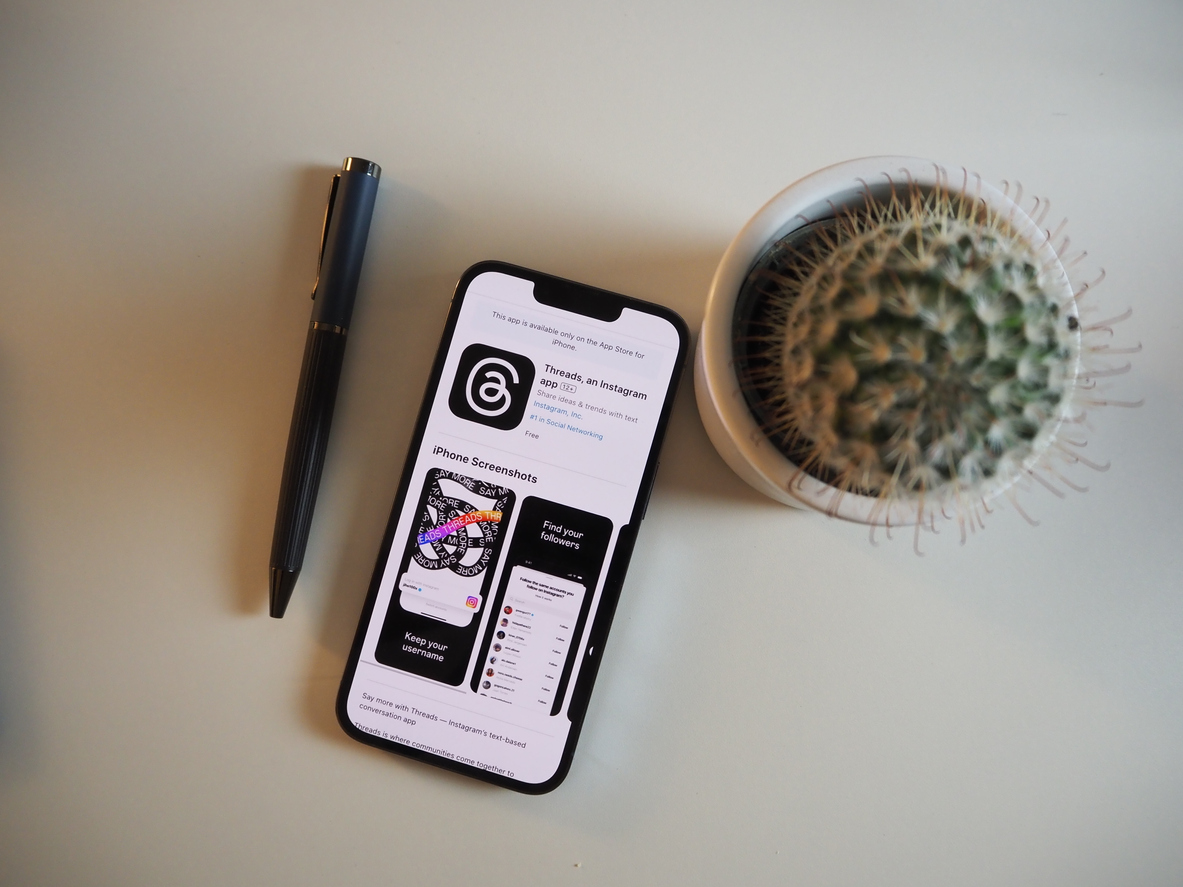 Threads is now officially the fastest-growing social media platform in history. But will that growth last? Will it be another flash-in-the-pan social network, or does it have real staying power? And will it continue to be known as a Twitter clone or will it come to carve out its own identity, as its leadership hopes?
Some statistics already show a sharp decline in usage after strong initial sampling: Data analytics company Similarweb found that Threads daily active ousers on Android fell by half, from 49 million the week of July 7 to 23.6 million daily active users by July 14. Compare that to Twitter's 109 million daily active Android users, and you can see that Threads is far from being the "Twitter killer" some predicted — at least so far.
But none of the social media experts we talked to think Threads will end Twitter. Here's what they do foresee for the social media landscape in the year to come.
Months of chaos
Ever since Elon Musk acquired Twitter in late 2022, social media professionals have struggled to keep on top of the platform's fast pivots.
Anna Halstead, account director at Racepoint Global, said the agency's team has worked hard to stay on top of these wild swings and has had to ask tough questions, including whether or not Twitter is still brand-safe for their clients.
Some, especially executives who used the platform for thought leadership, decided Twitter was no longer aligned with their personal values and stopped posting. A few brands for whom Twitter wasn't yielding a huge ROI also decided to take a pause. Some have returned to Twitter, and others haven't, Halstead said.
Likewise, Skylar Whitney, senior social media strategist at Dittoe Public Relations, has seen Twitter churn over the last few months.
"We have seen a lot of Twitter follower loss over the last six or so months, just as we've seen a larger exodus from the platform as people are adopting these new alternatives or just don't want to deal with constant changes and updates," she told PR Daily.
That set the stage for Threads.
A familiar experience
Both Whitney and Halstead agreed that what Threads offered was a sense of familiarity and ease that set it apart from other so-called Twitter slayers like Mastodon and BlueSky.
"The benefits that we've seen with Threads through being able to carry over your Instagram followers and following list, I think is what's going to set threads apart from some of these other Twitter alternatives, because you're tapping into an existing audience. Whereas with BlueSky or Mastodon, you're requiring to start back over from scratch," Whitney explained.
Halstead said that while Threads doesn't fill precisely the same niche as Twitter did, its sheer size at launch gives it more of the "town square" vibe that Twitter, at its best, has historically offered.
"What makes a town square a town square is that everybody is there, and you want to be a part of the party," she said. "So just the mere fact that they were able to draw the amount of people there to start the account is a huge differentiator."
Minimum viable product
Because Threads was rushed to market to take advantage of Twitter's weakness, it's still lacking some key features for both general users and social media professionals, like searchability, hashtags, API access for third-party scheduling tools, a web client and more. These pose some challenges, but both Whitney and Halstead believe these will be ironed out in short order.
The bigger question, Halstead said, is how Threads will differentiate itself from both Twitter and Instagram.
"Once there really is a unique value proposition to the product … and there's conversations that are happening there that aren't happening on Twitter," Halstead said. "And that there isn't that duplication of content across platforms that's happening right now, because so many accounts on the platform are playing the duplication game, because everybody's reticent."
Whitney said that Threads is currently trying to form an identity — and that means social media professionals must learn how to either adapt current strategies or forge new ones.
"People are still trying to figure out how threads fits into their larger social media strategy and, and the way that it works either hand-in-hand with Twitter or is giving them different opportunities than Twitter because of the features like being able to upload 10 photos versus four or having 500 characters to work with versus the 280 if you're not a Twitter blue subscriber," Whitney said.
A look to the future
We asked both social media pros to cast their gaze to the social media landscape of July 2024. WillThreads still around? Will Twitter?
The answer to both questions, for both people, was yes.
Halstead envisions a world where Threads becomes an anti-Twitter, where advertisers and brands operate with strong moderation and brand safety guidelines. But what it won't be, she thinks, is a new Twitter.
"There just is not going to be a true Twitter 2.0," Halstead said. "Because people are fickle, and the second that they're not getting really what they want, it's a waste of their time. And they can get that from other platforms. So I think (Threads will) stick around."
But don't expect Twitter 1.0 to really disappear either. Whitney said because Twitter already has such a large user base who have set up their accounts and algorithms in a way that feeds them the content they want, she imagines some won't want to start over on another platform. Rather, people will gravitate toward the app that works for them.
"I do think that we'll continue to see competition between the two of them over the next 12 months to 18 months as people kind of pick and choose," Whitney said. "I think it'll become a little more like, 'Oh, you're on Threads.' 'Oh, you're still on Twitter.' But that's honestly the fun part, is being able to see how people are doing things differently across these different social platforms."
Allison Carter is executive editor of PR Daily. Follow her on Twitter, LinkedIn or Threads.
COMMENT