What to consider if you're thinking of starting a PR agency
How one founder's story could help you.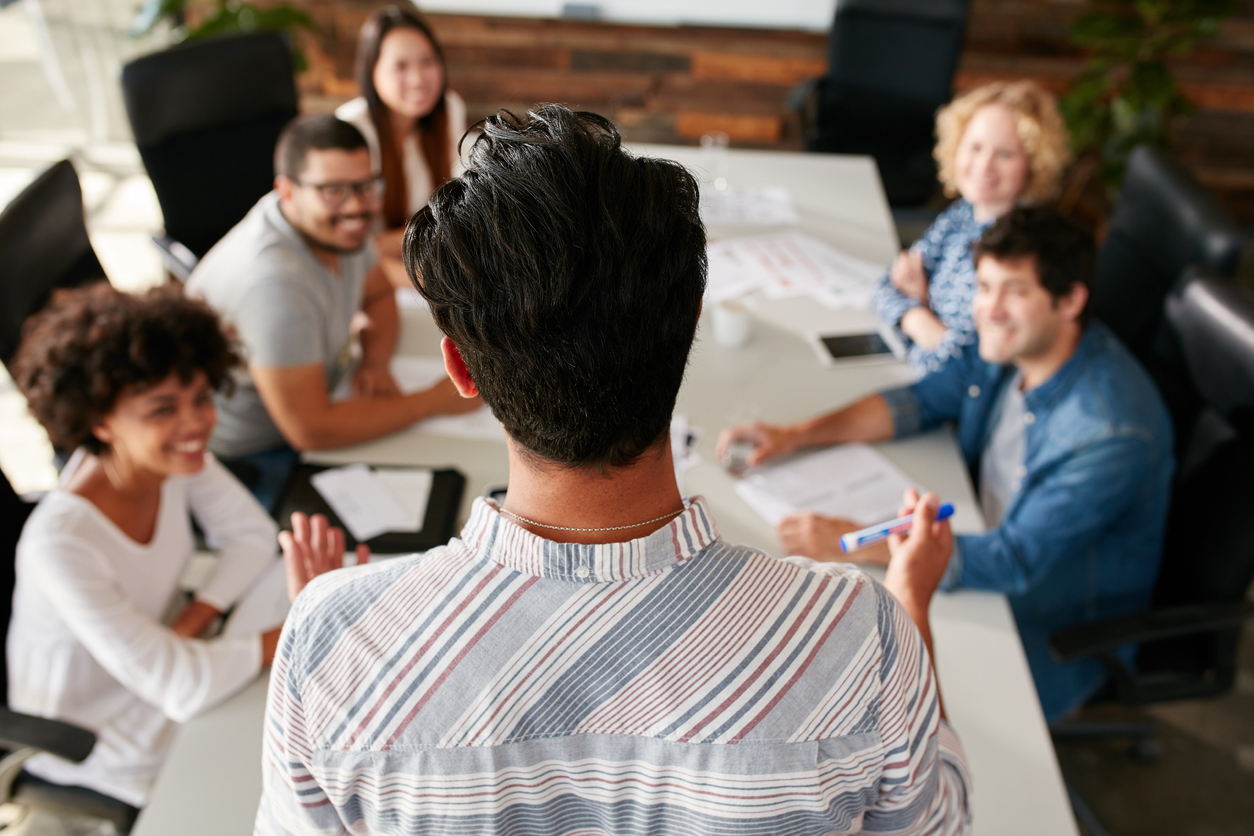 At some point in our careers, I am willing to bet we have all thought about going out on our own – no matter our profession. But very few people actually follow through and launch their own businesses.
Parry Headrick bravely made that jump and launched his own PR agency after spending 20 years working for large communications companies.
Headrick is someone I have admired from afar, not knowing him personally before our interview but following him as one of the more popular PR influencers on LinkedIn. His style on the social media platform is authentic and has resonated with so many – the proof is shown in all of his company's sales leads now coming straight to his direct messages.
His story is an important one to highlight because it could help others make the leap and go out on their own.
'Just start and don't be afraid to fail'
Headrick started his PR agency, Crackle, in August 2020. In our interview, he described the business world at the time as being apocalyptic as the pandemic had us all staring at the walls of our homes, wondering if things would ever go back to normal.
Prior to working for himself, Headrick worked for others – spending over 20 years driving business to some of the largest private communications agencies – and while he did, he would regularly think about starting his own agency.
"I did a lot of soul searching, and I thought, if I am ever going to do something for myself, now is the time to do it," Headrick said. "I really wish I did it sooner. My advice to others thinking about it – is just start and don't be afraid to fail."
The idea of quitting your job and starting your first business can be terrifying. That is why many never take the risk. Headrick's simple advice of "just start" can be hard to heed. To prepare oneself to take the plunge, Headrick stressed the importance of building your brand.
"I tell my employees this – and it is really important if you want to be viewed as an expert – you have to put yourself out there," Headrick said. "I would recommend you start sharing what you know about your industry. Build [your brand] in public; be transparent; share your successes and your failures. Just be human."
'You make your own luck'
During our interview, Headrick repeated the phrase "build in public" numerous times. What he meant by it, was doing thought leadership on a consistent basis on an external channel to build your personal brand. He encourages his employees to do it because he is benefiting from it now.
About a month before starting Crackle, Headrick started to regularly use his LinkedIn account to build his personal brand. He started by posting every day. Now, he posts multiple times a day, and his followers grew from 5,000 to 40,000 in just two years.
"At first, posting regularly on LinkedIn was just cathartic for me," Headrick said. "Today, people often ask me how I can spend so much time on there and have time to do my job. And I tell them that I do it because LinkedIn is a big part of my job."
As Headrick was building in public, he also wanted to take all the things he wished were different when he worked for larger companies.
"You make your own luck. I went all-in on LinkedIn because it is the best medium for me and it reaches my audience," Headrick said.
"For our team, I thought it was important work with only good clients, not have my employees track hours and to be 100% virtual."
'Leading with empathy'
What Headrick was doing on LinkedIn was essentially building his executive profile.
Many communications professionals find themselves having to build profiles and plans around the executives they support – their time, their voice and what they know. When Headrick built his own profile – as the face of his own company – he was able to build it his way.
When it came to building his company, he took a very similar approach and wanted to give himself and his employees a different experience than a typical agency.
"We are different. We are leading with empathy," Headrick said of Crackle.
"How can I ask our team to be creative if they are logging every hour they work? Also, we only want to work with good clients. I used to chase every dollar at every agency I worked for."
With that creative freedom and Headrick's frequent social media posting, Crackle has grown to 15 employees and has an annual revenue of $3 million in about two years – all without the help of salespeople or recruiters.
"We flipped the model," Headrick said on how LinkedIn has driven all sales and talent to him, as opposed to having to recruit or chase leads. "I didn't think LinkedIn would have helped me as much as it has, but because of it I find myself turning away two of three leads that I get on there – and we can afford to choose who we want to work with.
"Again, it never feels like the right time to start (and launch your own business). But I wish I did this 10 years earlier."
Adam Kiefaber is a global communications director at FIS, a Fortune 500 company focused on creating innovative technology for merchant, banking and investment clients. Previously, he spent nearly 10 years in journalism working for The Cincinnati Enquirer, The Cincinnati Post and CNN. Follow him on LinkedIn.
COMMENT
3 Responses to "What to consider if you're thinking of starting a PR agency"
Ronald N Levy

says:

Consider joining one of the already-great PR firms so you can help clients from day one with massive PR power. Then propose—I'm serious—billion dollar PR programs for an oil company to protect the world.

Oil countries can split among three choices their hundreds of billions now coming in.

.1. COMPANIES that can supply a new city, car and chip factories, palaces and other products.

.2. INVESTMENT BANKS in the U.S., Europe and Asia that can invest in securities to earn additional hundreds of billions.

.3. A GIANT PR FIRM that can guide 100 million Americans, Europeans and Asians to almost LOVE the oil country and eagerly want to protect it.

Just as a multibillionaire with serious health problems should invest in health to protect his or her survival, an oil country may gladly consider what PR can do to protect that nation's survival against a stronger country taking over the country the way Iraq took over Kuwait. Or backing a revolution by "freedom fighters" and then taking over from them.

Fortunately for oil countries as for our largest corporations, every single one of our top 10 or 20 PR firms would know how for $1 billion to $5 billion to have the country—working with Harvard, Yale, Stanford, Johns Hopkins, Memorial Sloan Kettering and other top health centers—sponsor medical research teams to find vaccines for cancer, heart disease and infection. Look how many vaccines we already have. Plus we can see online that we already have limited-use cancer vaccines!

If the greatest doctors at our greatest health centers look for cancer and heart vaccines, would hundreds of millions of people worldwide want their countries to protect the sponsoring oil country the way the world protected Kuwait? Then it was for oil, now it would be for health. Would the world urgently want this health and even gladly fight for it?

Judge whether a fight would even be necessary considering this JUNGLE LAW OF PUBLIC RELATIONS: The strong attack the weak.

Thucydides pointed out that the strong do what they will and the weak suffer what they must. Can PR strength be hugely protective? Could PR help save the lives of royal families plus—actually!—hundreds of millions of non-royals?

Thanks for sharing this perspective, Adam., and, for profiling Parry Headrick's perspective on and success. His approach to using social to pre-sell services – and as important — to connect with prospects on culture and philosophy. Having led agency searches for a range of clients, and led agencies over many years — too often services are table stakes — it's the culture and application that wins clients (or pre-empts pitches!)

I'd also suggest that for corporate practitioners the ability to successful start your own agency is predicated not on your technical ability but the personal brand and network you've built before you leave the corporate security blanket.

Adam Kiefaber

says:

Thanks Rick.

I definitely thought Parry had an interesting story. And I couldn't agree more about searching for that right agency. An agency with the right talent, expertise and services open the door – but the culture and the fit is what closes the deal. And by being authentic, Parry has his pick of what clients to work with.

I really appreciated you leaving a comment here.

Best,

Adam