Why and how PR pros should beware apology fatigue
For those who need to offer a mea culpa, quality matters more than quantity.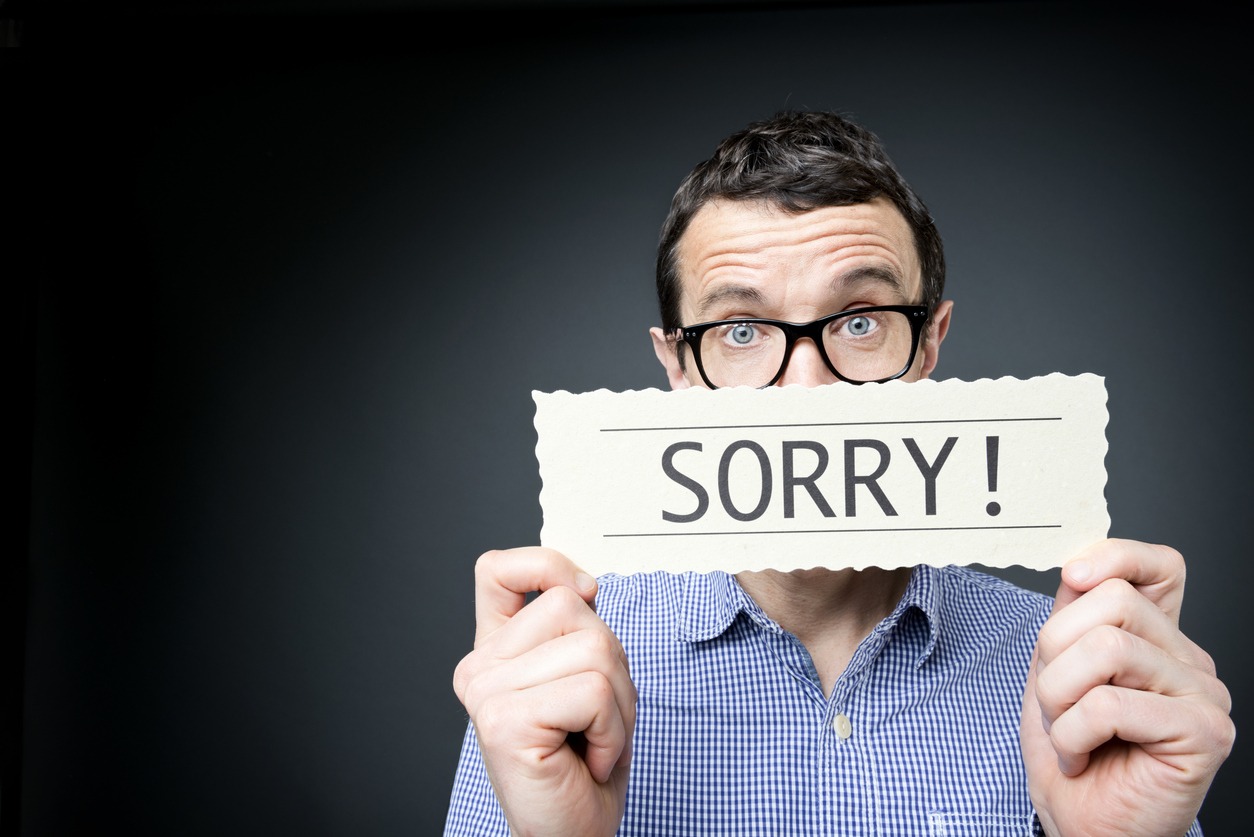 With apologies, we know that quality, not quantity, counts. Compassion and action mean more than words themselves. As we often tell our children, "showing sorry" is much better than saying it. But in public relations, the knee-jerk reaction is to apologize at lightning speed to diffuse a situation, diminish possible fallout or stop further controversy.
However, an apology can create more problems than it solves.
Yes, public relations professionals have an apology formula. Yes, there are times when it is necessary to acknowledge wrongdoing and only an apology will do. When Weber BBQ mistakenly emailed a meatloaf recipe to cook on the grill the same day that the singer Meat Loaf died, it was perceived as distasteful and insensitive, prompting an appropriate apology.
But there are times when an apology is ineffective and infuriating.
In a June 2021 NPR interview, psychologist Harriet Lerner suggested that, "over-apologizing is not only irritating—it disrupts the flow of the conversation and shifts the focus away from the person who needs to be attended to."
When apologies are viewed only as blame-shifting or misaligned, that is when problems occur. If an apology is viewed as a non-apology, meaning it lacks accountability, is insincere or feels coached, then the public perceives it as meaningless.
Historically, public figures, especially politicians, have rarely used the words "sorry" and "apologize." According to David Kusnet, former speechwriter for President Clinton, "Words like 'apologize' tend to be reserved for their families if they're admitting personal indiscretions; words like 'I apologize if I offended anybody' are for partially owning up to saying bigoted things."
Does using the word "sorry" make an apology more or less meaningful?
There is little room for error in the C-Suite. According to the 2022 Edelman Trust Barometer, more people are convinced that they are being lied to or that societal leaders (including journalists, business leaders and government leaders) are "purposely trying to mislead people by saying things they know are false or gross exaggerations."
In a world where apologies are the lifeline of staying on the public's good side, apology saturation is a real concern. How many apologies does it take to restore faith in a person or company?
Here are some questions to ask before issuing a mea culpa:
1. What are we taking accountability for? If a person or organization isn't committed to better results or action, then saying "sorry" is meaningless.
2. What's our history of apologies? Take a look at the impact of past apologies that affect you and/or your industry. For example, several airlines released numerous statements apologizing for flight delays and cancellations over the 2021 Christmas season. How many of those do people remember or believe? Put yourself in the shoes of the public. They might have apology fatigue if this latest statement is the latest in a long line of apologies for them.
3. Plan next steps carefully. Is an apology an end to the controversy or the beginning of a new conversation? Rather than assuming your apology will be received well, as what happens if it is not.
4. Slow down. Make sure that the pressure to resolve a situation doesn't make you craft a poor, ill-worded apology that you'll later have to apologize for.
Amanda Staggenborg, Ed.D., is the assistant professor of public relations at George Fox University in Newberg, Oregon. Her research areas of interest include crisis communication, media relations and corporate communication.
COMMENT