Why your loyalty program should charge a fee
With customers willing to pay extra to feel like they belong, how can you create an offering that competes with other exclusive memberships?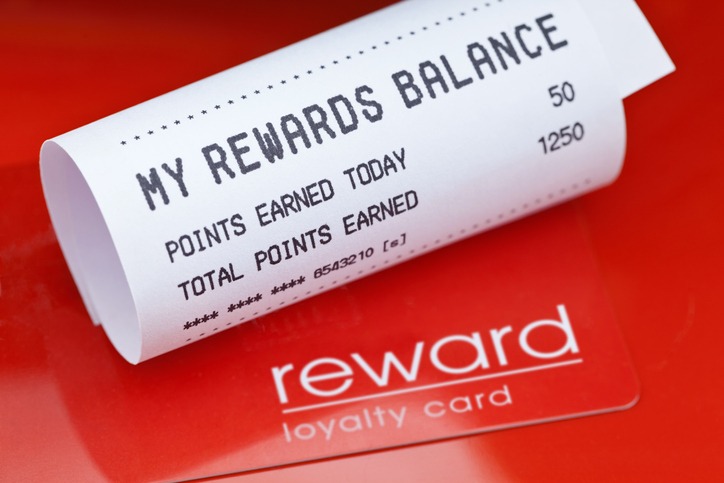 Loyalty programs are everywhere these days—because they're good business. They're often free, simple and non-invasive. But there's evidence to support the benefits of offering consumers a fee-based loyalty model.
According to a 2020 McKinsey survey, members who pay into a loyalty program—either a one-time membership fee or a recurring subscription—are 60% more likely to spend more on the brand after subscribing. Free programs increase that likelihood by only 30%.
Why are customers willing to pay a fee when there are free options available, and how should you decide if "paid loyalty" is right for your brand?
What paid loyalty does
Differentiates your brand. Members of paid programs purchase more frequently and are more likely to stay loyal to the paid brand, versus switching to competitors. For example, consumers have many options for purchasing drugstore items. CVS' CarePass is designed to keep members returning. For $5 per month ($48 for the year), members receive a $10 monthly promotional reward, 20% off CVS Health Brand products and free same-day prescription delivery. The $10 monthly reward alone is the perfect example of delivering value beyond the membership investment.
Accelerating activity by delivering immediate value. Traditional loyalty programs typically require members to complete transactions before earning rewards. With a paid model, members enjoy benefits upon joining. The MyPanera+ coffee subscription includes three months of free coffee at enrollment. After that, a member is charged $8.99 monthly for unlimited servings of any size coffee or tea every two hours.
Driving repeated member engagement. According to Accenture research, 57% of customers spend more on brands to which they are loyal. Once a member commits to paying a fee, they're likely to maximize interaction to get the most value from their investment. Amazon Prime, which started as free shipping, took advantage of this trend by expanding its subscription service to include video streaming, free e-books, and other on-demand content.
Is paid membership right for your brand?
Paid loyalty generally works best for brands that offer attractive but scarce benefits and want to funnel them to customers who demonstrate high engagement.
To determine if paid loyalty is right for your brand, take the following four steps:
Determine whether you can offer benefits worth paying for. First, examine the customer experience you currently provide. Next, identify ways to add value. Consider benefits both tangible, like additional program points, and intangible, like streamlining customer experience.
Conduct customer research. Interviews, surveys and focus groups can all be done online, and provide invaluable insights. Primary research tells you what your customers value and identifies unmet needs or pain points.
Understand program economics. Analyze customer data and develop a business model that holistically considers your program's costs and benefits. Is a potential program benefit valuable to your customers, but not economically feasible? Maybe you could offer that benefit to your already loyal and most-engaged base through a fee-based program.
Consider a pilot program. Burger King piloted its digital loyalty program, Royal Perks, in five U.S. markets before a nationwide expansion. Lululemon tested a paid membership option in a few North American markets. Best Buy Beta started in only three states. A pilot program is a good way to test the waters. You can get a better understanding of how members are likely to behave with the built-in exit strategy of a firm end date.
Value beyond money
Staying home throughout the pandemic has forced many consumers to creatively juggle work, family and personal lives. Brands that find ways to give time back will have enormous appeal, even if it costs the consumer more.
For $99 per year or $12.95 per month, Hy-Vee Plus members receive free delivery, free two-hour express pickup, a dedicated concierge phone line at members' preferred stores and exclusive monthly offers. Within a year, the membership can save members who shop weekly an immense amount of time that they would otherwise spend making trips to the store, plus about $418 on delivery fees.
Successful loyalty programs take many forms, and it's important to carefully consider what makes sense for your brand. Perhaps a pay-to-participate model designed to drive engagement and deliver a premium member experience is just the accelerator your brand needs.
—
Nina Rose is senior director of strategic services at The Lacek Group, a Minneapolis-based, data-driven, customer-engagement and loyalty agency. The Lacek Group is a specialist brand company of Ogilvy.
COMMENT