10 tips for politely declining useless meetings
In the Zoom era, comms pros are getting added to all kinds of virtual gatherings. Here are some tactics to start emptying your calendar.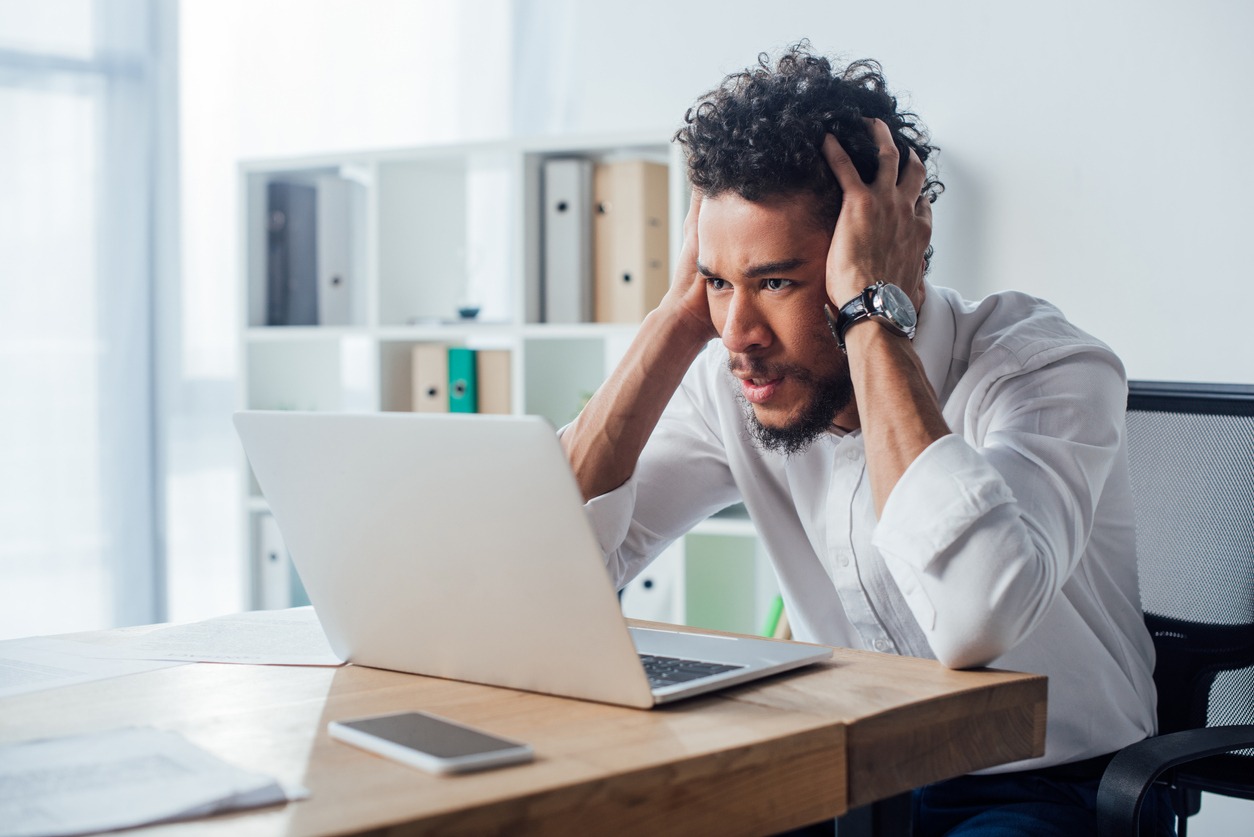 It's 2022, and communicators are still struggling to shed useless meetings that drain time and energy.
Corey DuBrowa, VP of global communications at Google, shared how removing meetings from his calendar was a huge part of how he is recalibrating in the new year. He wrote on LinkedIn:
One thing I think most companies are *terrible* at is "stopping things that aren't a priority anymore" — most companies seem to have an almost endless shelf life for work or projects that realistically should have been called months, if not years, ago. So two things I am doing this year to personally try to get at the heart of your question: 1) I am taking meetings OFF my calendar, they are energy and idea killers 2) deprioritizing things that really aren't important. I'm sure some feelings will be hurt this year but I don't have time in my life or in my work week for "pro forma" meetings and "somebody else's priority" stuff. I want us (aka me) to take back our most valuable and precious commodity: our time. To think, to connect, to create.
Yet, getting out of that pesky 7 a.m. confab can be tricky for communicators who aren't looking to offend colleagues, clients or bosses.
On Twitter, the question of how to politely decline a meeting became a big thread where users shared some of their favorite tactics for letting people down easy:
Is there a polite way to ask "what is the purpose of this meeting and why do I need to be included?"

— professional internet user (@quidditch424) January 11, 2022
Warning signs
How can you tell that a meeting is going to waste your precious time?
Here are some red flags:
No agenda is offered. You're well within your rights to ask what a meeting is going to be about. If you can't tell from the agenda how you will be contributing to a decision or discussion—it's time to decline.
It's a meeting that's always happened. Don't do things just because of old habits. Interrogate why a meeting is happening. Maybe it could be an email instead?
There's no one else like you in the meeting. For employees from underrepresented backgrounds, getting added to a useless meeting can be doubly frustrating as your time is wasted in a token effort at diversity and inclusion. If there's a chance you are being added to the conversation just to check a box, it might be the right move to decline the meeting completely.
How to decline meeting invites
Once you've made the decision that a meeting just isn't for you, here's how to politely refuse:
1. Ask for the meeting's objective. If the stated purpose of the meeting is vague, off-target or missing altogether, let the organizer know you won't be a "value-add."
When asked to a meeting, I'll say "what is your desired outcome?"

— Grady Booch (@Grady_Booch) January 12, 2022
2. Just be direct. Why not just ask the meeting organizer why you are being included? A direct question isn't necessarily a rude question.
"What is the purpose of this meeting, and why do I need to be included?"
🤗 https://t.co/T08oYQCTaw

— Dr. Dee Knight (@DrDeeKnight) January 12, 2022
3. Ask who else is going to be in the meeting. Sometimes the guest list will provide clarity on whether you need to attend.
I'd start with just that.

But I usually ask:

1. Can you send me the written agenda (if there isn't one, I don't attend).

2. Who else (what departments) will be there?

3. What is the desired outcome of the meeting? #meetings #work #publicrelations

— Jody Fisher (@jodyfisher) January 12, 2022
4. Recommend a replacement. Help someone else find visibility and give up your seat—and also free up your schedule.
Just be direct.

"Could you please provide the agenda? What are you looking for me to contribute on this matter?"

"I don't believe I'm required, but I would like to recommend X to represent. Is that okay with you?"

— Ayunda Meitida (@ameitida) January 12, 2022
5. Promise to follow up later. Just because this meeting doesn't pertain to you doesn't mean your virtual door is closed.
"Can you kindly clarify the purpose of this meeting? I just want to ensure that I'm the appropriate person to be attending"

after:"Thanks for clarifying. Unfortunately, I won't be able to speak to these matters, but feel free to reach out if something comes up" *decline meeting*

— HBB (@harleybangbang) January 12, 2022
6. Address the agenda in an email. Circumvent the meeting entirely by quickly addressing the issues for discussion in an email or Slack message.
i ask "is there an agenda for this meeting so i can come prepared?" & then if i dont need to go:
"think we can tackle this via email/slack & save some time! i'll send you XYZ follow ups"
"i don't think i'm needed in this mtg because XYZ reason, but if anything else comes up lmk!"

— Amanda (@amandadomuracki) January 11, 2022
7. Jump on a quick call. Worried that your email response is too brusque? Have a quick virtual chat with the meeting organizer to clarify if you are the "ideal stakeholder" for a call.
"I'd like to verify I'm the ide stakeholder to attend. I'd hate to slow you down if we discover later that I'm the wrong one to progress any actions. What are your expectations of my involvement & follow-up?" Asked individually face-to-face or via video/video instead of email.

— Alaska Resident (@DLCinAK) January 12, 2022
Caveat if you have a rapport with the individual: "Are you looking for me to help leverage someone else with my involvement?" If they have you in there as a higher level of management to help leverage someone difficult in the meeting.

— Alaska Resident (@DLCinAK) January 12, 2022
8. Get double-booked. Block out your calendar with a phantom meeting or two and promise to review the meeting summary.
I'm double-booked during this time slot – but I'd like to contribute as best as I can. Are there points I can respond to via email or slack? Happy to send my thoughts by EOD.

Then I hit my calendar with a private appointment that overlaps.

— swaggie mae (@magstarrrr) January 12, 2022
9. Push for a new protocol in your workplace regarding meetings. How can you start the conversation about creating a healthier meeting and scheduling culture?
Could we normalize including that information on every invite? Imagine the improved productivity if those calling the meeting had to articulate this for each invitee.

— Karen Hendershott, MD FACS (she/her) (@ShottDoc) January 12, 2022
10. Keep it simple. Short and sweet is usually a good recipe for getting to the bottom of things.
"Please let me know if my presence is required." I say it all the time.

— Ted Lasso's Biscuits (@wangopedia) January 11, 2022
No agenda no attenda. Can you send by an agenda for this meeting? Am I leading any part?

— Let's elect Stacey Abrams (@iamharold) January 11, 2022
And if you find yourself in a meeting that is going south in a hurry—don't hesitate to hit the "leave" button. Your colleagues will survive without you.
COMMENT