14 terrific—and affordable—tools for PR pros
Whether you're seeking to create striking images (despite your fingerpainting-level skills), honing your writing or wrangling your social media feeds, these helpers won't bust your budget.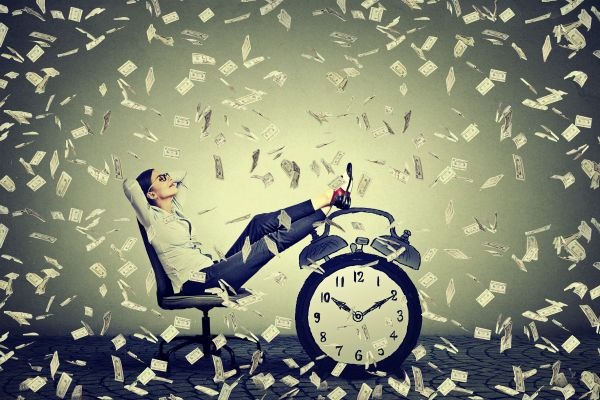 Editor's note: This article is a re-run as part of our countdown of top stories from the past year.
Many small-business owners and freelancers seek ways to streamline projects and squeeze more productivity out of the workday.
As a PR consultant and freelance writer who sometimes dons a reporter's hat, I'm always interested in trying out tools that allow me to get more done—but as a solopreneur, I'm also cost-conscious.  I'm often asked what my favorite free or low-cost solutions are to accomplish communications-related tasks.
Here are 14 top picks:
Favorite social media tool: There are many social media management tools out there, but I don't know how I'd get along without Buffer. I've been using it for a few years now to help me manage my social media posts—and those of my clients.
Buffer is like the "crockpot" of posting. You can set it up to post for you at any time. It keeps your feed current when you may not be online, for example, overnight, on the weekends, while you're on vacation, etc. It's helped me attract Twitter followers.
It's simple to use. I use the paid version, but the basic version is free if you want to try it out.
One note: Even though Buffer makes posting consistently much easier, remember to engage with your followers. Social media isn't a "set it and forget it" type of initiative. Buffer isn't a substitute for true interaction.
Best image creator tool: Pablo by Buffer is free, and it's so easy for pulling royalty-free images to use with your social media or blog posts.
Choose from Pablo's database of images from Unsplash and Pixabay, or upload your own image. Because it works with Buffer, it's a seamless way to get your social media posts ready in record time.
Best newsletter solution: Mailchimp is free up to 2,000 email addresses and very simple to use. You can see analytics on how many subscribers opened your email, who subscribed, who unsubscribed and so on.
Mailchimp can help with other things, too, like sending out email marketing campaigns and creating landing pages. I used it to create a pop-up subscription form for my newsletter, which has helped me build my subscriber list.
Best writing/editing tool: I'm doing more writing and ghostwriting for clients than ever. Nothing beats a good human editor, but when you work on your own, there's not always one available. For those occasions, I use Grammarly.
You can upload or cut and paste your text into Grammarly for suggestions on how to improve your writing. You can easily accept or reject the suggestions. Grammarly also "follows" you online, so it catches errors you may make as you're typing an email or on a social media platform, for example. It also has a plagiarism checker.
Whatever solution you're using, be sure you're selecting only royalty-free images. Don't just Google an image and plug it into your post. Check to ensure it's free to use, or you could incur a fine.
Best free press release wire service: Have a press release you want your stakeholders to see but no budget for a paid wire service? Try PRLog or PR.com. These free wire services can help you get it on search engines and boost the SEO value.
Of course, there are also paid wire services like the lower cost PRWeb or the larger PR Newswire (both owned by Cision). In general, I recommend using a wire service sparingly and pitching each press release you publish directly to the journalists you're most interested in reaching.
Best free media database: Mondo Times is a free media database, ideal for small businesses or startups that haven't the budget for a pricier tool.
In Mondo, you can search for media outlets and build a list to use to pitch your news. Mondo is organized by geographic region so that you can see all the media outlets in a particular city or state.
Of course, you can also build a media list by visiting each of the media outlets' websites, but this saves you some research time.
Best free source for media opportunities: Looking for media opportunities for your small business or personal branding purposes? HARO (Help a Reporter Out)is a free subscription service where reporters post queries looking for sources. Any subscriber is welcome to respond to the queries. Emails are sent to subscribers three times each day. And yes, you can get earned media results this way.
There's always a deadline associated with each opportunity, so pay attention to that when responding. It's best to read these as soon as they hit your mailbox and reply as quickly as possible, as they do receive many, many responses in some cases.
While HARO shouldn't be a substitute for a consistent media relations strategy and program, it can be part of your approach to score earned media for your brand.
Best research tool: Google. I do a lot of research when I'm writing or creating press releases for clients, and Google is the most helpful tool.
I also set up Google Alerts to stay on top of news about my clients or their competitors. So helpful—and free.
Best social media listening tool: Talkwalker offers free alerts so that you can monitor when someone's mentioned you online. I use these in addition to Google alerts.
Talkwalker Alerts is described as "the only free alerts system that follows your digital footprint across the internet and Twitter." Talkwalker's Free social media search monitors every conversation about your brand, hashtags and competition on social media. Talkwalker also offers paid solutions with additional features.
Best portfolio tool: Muck Rack offers free portfolio services to journalists and bloggers. You can set one up here.
Bonus: Who Shared My Link is another feature of Muck Rack that comes in pretty handy. Want to see who's sharing something you wrote? Paste the URL, and the Who Shared My Link tool will tell you (again for free).
Best headline analyzer tool: OK, it may be the only headline analyzer tool out there, but CoSchedule offers a way for you to test your headlines before you publish your next blog post.
If you're like me, you write anywhere from five to 20 headlines per piece. (Andy Crestodina has some great advice on writing effective headlines here.) The headline analyzer scores your headlines so you can evaluate which may be most effective. After all, if the reader doesn't get past the headline, your post won't be read—or shared.
Best contract creation tool: Contract Canvas developed by Chris Brown of Venture Legal is an easy way to create client agreements.
Designed for creative professionals, the platform enables you to type information about your project into the contract wizard. A contract is generated for you to send to your client. Both parties e-sign the agreement in the Contract Canvas platform. There's a free trial, or you can pay by contract or per month.
Best conference call tool: Zoom is free for conference calls, with or without video. One-on-one meetings are unlimited; there's a 40-minute limit on group meetings. The service also records calls up to 45 minutes. The paid version offers additional features, but try out the free one to see if it meets your needs; it works fine for me in most cases.
Michelle Garrett is a PR consultant and writer at Garrett Public Relations. Follow her on Twitter @PRisUs or connect with her on LinkedIn. A version of this post originally appeared on her blog.
COMMENT
2 Responses to "14 terrific—and affordable—tools for PR pros"
Hey there,

Super good tools here! Though you could easily combine several of these tools into one by using something like Agorapulse. Agorapulse allows you to schedule/publish content, reply to comments and messages, and set up saved searches for important keyword phrases.

Lisa Kalner Williams

Ronald N. Levy

says:

Four additional tools for PR pros are not only affordable but free.

.1. THE TRUTH. You can see the power of truth, and how PR may ignore it anyhow, by looking at how Boy Scouts of America (BSA) has not only had to declare bankruptcy because of lawsuits but actually apologized to those who are accusing and suing!

The ACCUSATION was that some scout leaders abused boys. The TRUTH is that any abuse was done not by BSA but by scout leaders who VIOLATED scout rules and guidelines. It was as if crooks broke into our homes, then lawyers sued us for damage done by the bad guys!

.2. POPULAR FALLACIES. One fallacy is that drug companies became enemies of the public by manufacturing opioids that have killed thousands of addicts. But cancer eventually kills one in every four of us, cancer can cause not just terrible pain but major agony, and opioids are medicines prescribed by all major hospitals so we don't endure weeks or months of suffering!

Just as scouts have been damaged by sexual abusers not by good guys, addiction and death are caused by ABUSE of opioids, not by companies that make the medicines nor by doctors and hospitals that use it to properly to help us.

.3. WHAT'S IN THIS FOR YOU. Accusers attack all kinds of companies especially big ones–in pharmaceuticals, retailing, food, energy, transportation and almost all other industries. A common PR blunder is to argue that the companies aren't even half as guilty as accusers claim but this answer may be PR stupidity because it admits the bad—that some people lost out—without pointing out what to most people is way more important: the good.

The good is that (a) these are OUR companies producing what our families need, (b) often value keeps going up compared to years ago because we get more and more for our money, and (c) punishing our companies would raise our prices because companies that stay in business have to charge us enough to pay all costs. Destroying or damaging our companies would be like destroying or damaging our homes and cars because they could be better as could we all.

.4. OUR POWER. A terrific PR tool that helps get a win in Washington is communication that not only shows the public "here's what's in this for you" but also shows the public "here's how to get it"—where to write, phone or email to ask our legislators to help us get what we want and deserve.