2023 infographic trends, Twitter is now run by poll and more
Plus: Media predictions for the new year.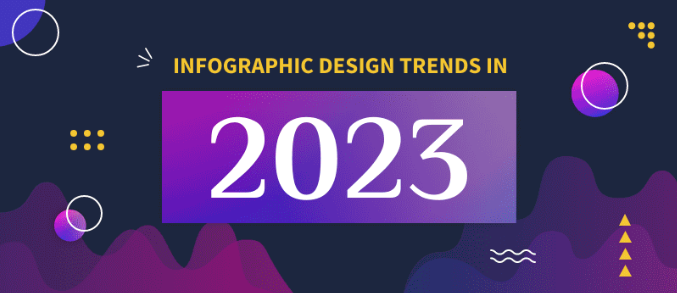 It was another chaotic day on Twitter – but we repeat ourselves.
First the network announced that you could no longer allow users to promote their accounts on most other social networks, including at least one you've probably neve heard of (Nostr???). Notably absent from the list, however, was TikTok.
However, this move was quickly walked back with Elon Musk announcing that all policy decisions in the future would be decided by the secure and scientific method that is … Twitter polls. He followed it up with another poll asking if he should step down as head of the network, saying he would abide by the results.
Should I step down as head of Twitter? I will abide by the results of this poll.

— Elon Musk (@elonmusk) December 18, 2022
He followed this up with a series of tweets bemoaning his purchase, saying there was no successor and generally seeming to regret his $44 billion purchase.
Why it matters: Are we seeing the last days of Musk as head of Twitter? Even if he steps aside and assigns someone competent and business savvy to run the site, can it still be salvaged? Twitter needs someone thoughtful, deliberate and ready to repair relations with advertisers and major brands. But as Musk points out, who would want that job, especially working for a boss who has proven himself so mercurial and ready to fire and attack former employees? 
Prepare for your 2023 social media plans as if Twitter is still on fire. 
Making infographics pop in 2023
Good infographics can help audiences find and enjoy your content, but the key is to get it right. Venngage is sharing their infographic design predictions for 2023 with some worthwhile takeaways for the Internet set.

Why it matters: When you're looking for strong visuals to help with your storytelling (especially on social media, where visuals can make or break a post) reach for some of these strategies in 2023. Animated infographics and data visualization as art especially caught our eye. Just Creative called out the animated trend for motion graphics recently too, citing TikTok's influence and highlighting ads like Apple's Music product page as an example.
Keep contact info close for your favorite graphic designers next year — they'll come in handy when you're preparing a viral-friendly infographic. 
Spill offers potential Twitter alternative
Two former Twitter employees, Alphonzo "Phonz" Terrell and DeVaris Brown, are developing a Twitter alternative called Spill that honors culture, especially within the Black community. Spill is expected to launch in the next six to eight weeks, and is waitlist-ready.  
As Black creatives and technologists working in social media, Terrell and Brown have watched as Black women, queer people and other diverse communities have powered new trends on platforms like Twitter and TikTok, only to be overlooked. In the same way that Black founders are unfairly dismissed in venture capital, Black content creators have had their work stolen and earn fewer brand deals than white creators, studies have shown.

"I think this is really a platform issue," Terrell told TechCrunch."Even before I left Twitter, over the last several months, I was just talking to Black female creators, talking to Black queer creators and I'm like, 'How do you make your money? Is any platform supporting you? Does the idea of Spill interest you?'"
Why it matters: Too early to say if Spill will take, but it's speaking to historic apprehensions and angst in the Black community about Twitter's many shortcomings (see: Essence, The Atlantic, Bloomberg, CNN and others). We're curious about Spill's blockchain-supported monetization piece to help creators get paid, too. Other features to look for:
A news feed where users post "spills" 

"Tea parties" for online and IRL meetups

Content moderation using AI "built by people from the culture"
Media predictions from CNBC
CNBC got a dozen media execs to anonymously share "one industry-shaking prediction" for 2023. (They offer the slight flex that last year's list correctly predicted Bob Igor's return to Disney for another CEO spin. And the prediction catalog is oddly Disney-heavy.) Among this year's predictions:
Netflix could merge.

Their bets? Paramount Global and Disney (which CNBC calls "a long shot.")
From CNBC:
First, cable cord cutting will accelerate, driving more streaming subscriptions and allaying concerns that streaming growth has plateaued.

Second, past recessions have proved that consumers don't stop paying for relatively low-priced entertainment during economic downturns, said the executive. This could be good news for an industry that now has more high-quality, low-priced options than ever before.
Why it matters: We call grain of salt. Predictions are fun, and the water cooler speculation is entertaining. But the anonymity of the predictors creates a pretty big caveat. Sounds like CNBC went 3-for-10 last year on their predictions coming to fruition, so we're not holding our breath. But in the meantime, here's hoping their final prediction — that the media industry will hold its own against the recession — comes true.
COMMENT
One Response to "2023 infographic trends, Twitter is now run by poll and more"
Ronald N Levy

says:

Wharton wisdom is that before looking at "what's the answer," we should decide "what's the question." In this situation where Musk feels Twitter may be taking too much of his time, the QUESTION is how may this time burden be reduced.

The ANSWER may be by giving more operating duties to operating people, less to Musk. Allow Musk more time for managing policy rather than operations.
Having a new COO could be better than a new CEO. The investors of $44 billion to buy Twitter were not stupid, and Musk is qualified to run it brilliantly.

This management wisdom was once expressed by Tom Brady's wife: "He can't throw the ball and also catch it."