3 Cs for better hiring in a red hot labor market
It's hard to compete for talent—but these simple rules will help you and organization stand out.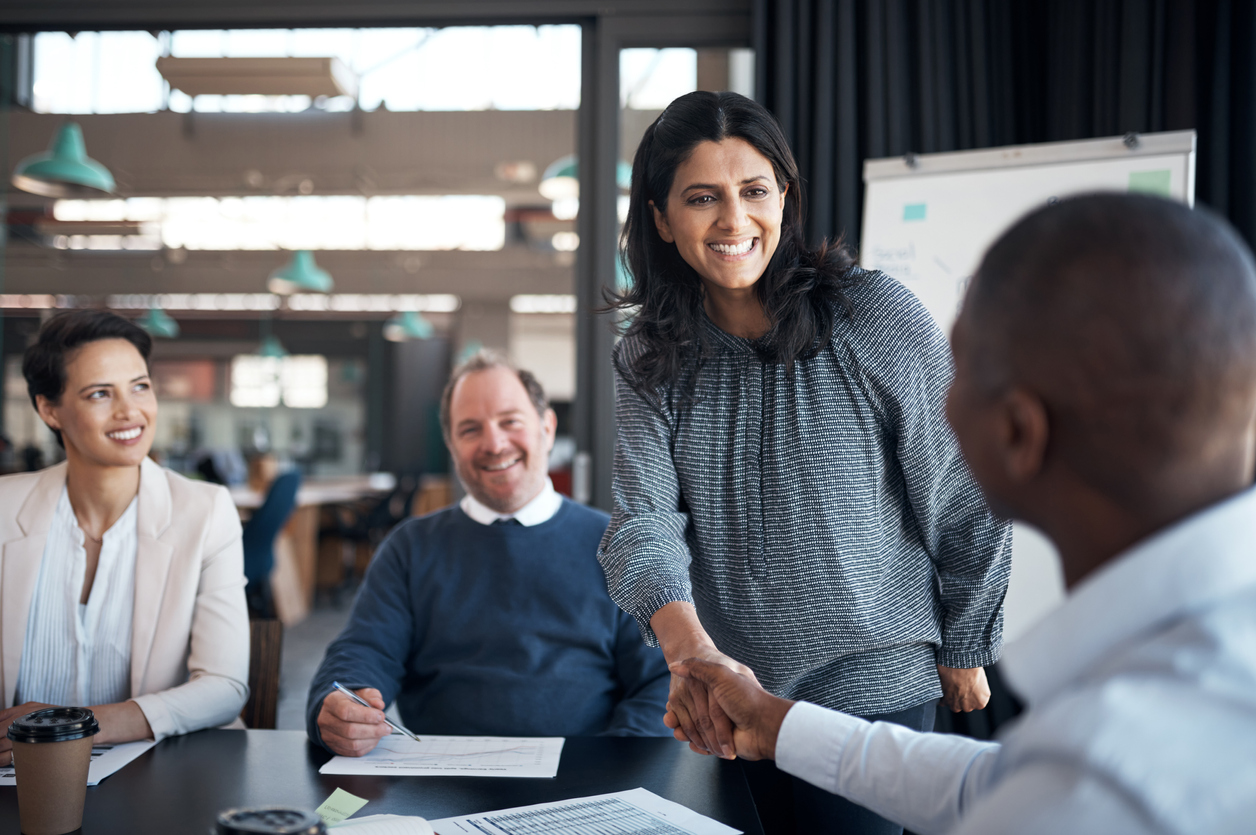 In my career as an executive recruiter and coach, I've never seen a candidate-led market quite like the one we're experiencing today.
Candidates are calling the shots about when, where and how they go to work. Many "knowledge workers" have proven that all they really need to be productive is a laptop, earbuds and strong Wi-Fi. The ability to theoretically live and work from almost anywhere in the world is a beautiful silver lining for many.
But remote work is not without its complications—particularly when the home office includes sharing time and space with partners, children and pets. Flexibility comes with tradeoffs, and without boundaries working from home can morph quickly into living at work. What's frequently overlooked is that being in an industry or having the type of job where remote work is even an option is a privilege—one that during the past two years has begun to be perceived as a right.
When coupled with an incredibly tight labor market, the expectation of a flexible, commute-optional workplace has created a uniquely complex hiring environment that employers are struggling to navigate. For the first time (maybe ever) I've seen clients—iconic brands and companies that most would clamor to work for—having trouble finding and securing top talent.
How should employers who need to ramp up hiring juggle the needs of their business with a talent pool that is spoiled for choice and increasingly sees their jobs as needing to fit around their personal lives? My advice is to lean into the three Cs: compensation, culture and career.
Selling your brand story
As communicators, we know that an employer's brand is more important than ever in attracting top-tier talent. Before their first interview, smart candidates have already researched your company on multiple online platforms and have formed an opinion about who you are as both an industry player and as an employer. They've studied what current and former employees say and have formed an opinion about three areas in particular:
Compensation: Do you pay well, or at least fairly? Are there long-term compensation schemes and/or benefits that set your company apart? How can you broaden and diversify your compensation approach to go beyond salary numbers and unlock the underlying story about value and equity?
Culture: Do people seem to enjoy working there, or is it a revolving door? Are there boomerang hires—people that leave and later return to the organization? Does the company offer hybrid work schedules, staggered hours or Summer Fridays? All of these are indicators of the corporate culture and send a powerful signal to candidates about what it might be like to work for you.
Career path: What do employees, past and present, say about opportunities to move across the organization, and advance in their careers? Is there a deep bench of people who have been there more than five years, and have been promoted to more senior roles over time? To what kinds of roles have people in the job you're considering later moved to? What can your company signal to candidates that shows that the role you're discussing is not simply a job, but the beginning of a rewarding professional journey?
These three Cs are important to keep in mind in your efforts to attract and retain the best talent, both in how you shape the external corporate narrative and how you communicate one-on-one with candidates. Recently, I saw the difference firsthand when the team at MVP Executive Search was recruiting for two sales leaders at different companies:
Company A offered an attractive compensation package, great culture, lots of upward mobility and a hybrid work environment. They were willing to allow this executive to live anywhere with the caveat that they would spend one week per month at HQ. The recruiters wrapped up the search within three months, and our candidate is happy and thriving in his new role.
Company B's spec was far more rigid. Compensation was on the low end for the role. The culture was good but there wasn't a clear path toward future promotion and the company was adamant that this sales leader be present in the office five days a week. As you can imagine, given the competitive marketplace, this was a very challenging search. In the end, it took more than eight months to fill the role.
Candidates are calling the shots these days, and the opportunity costs to businesses of being understaffed are continuing to grow. Communications leaders can play an important role in creating stronger, more differentiated narratives around compensation, culture and career. As primary factors driving candidate interest, they can make or break your company's chances in the race to attract and hire the right people—and do it faster and more effectively than the competition.
Mary Olson-Menzel is the founder and CEO of MVP Executive Search & Coaching and co-founder of Spark Insight Coaching.
Deborah Marquardt is an award-winning marketing communications leader and strategic advisor for global brands in beauty, fine jewelry and media.
COMMENT