3 tips for quick, catchy and correct stories
Tired of wasting time on content that falls flat? Here are three ways to punch up your press releases, posts and stories so they reach new heights — and score more readers.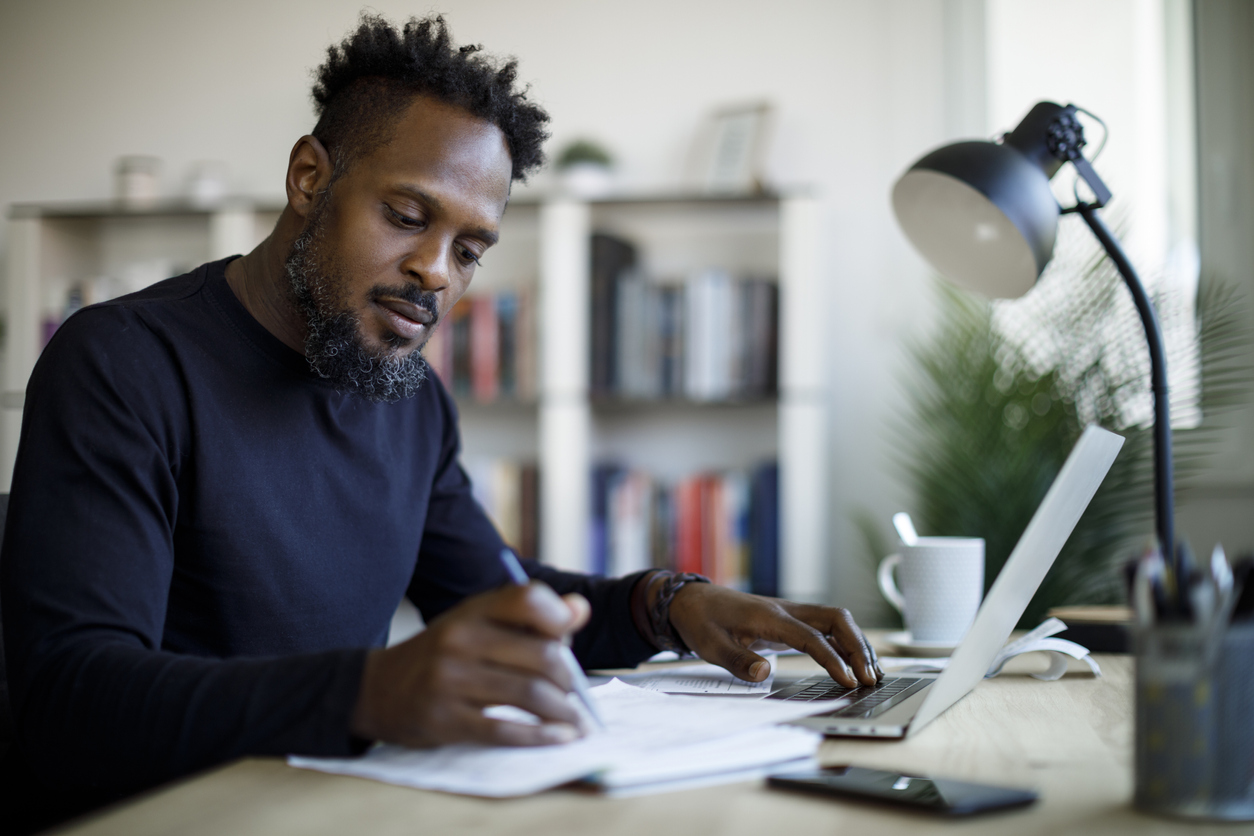 Good writing still matters, especially for PR pros. According to the latest HarrisX/Ragan survey, it's actually the No. 1 most valued skill for communication executives.
It's also the top skill communicators would like to see improved among their team members. Here are three principles to help you tune up your writing prowess and storytelling chops:
Spark I-D-E-A-S to write stories more quickly. "Brainstorming the best story can take a lot of time," says Michelle Park Lazette, a project manager in marketing strategy and self-dubbed "in-house journalist" at the Federal Reserve Bank of Cleveland. "If you want to write faster on deadline, it's all about knowing where to go to kickstart good ideas."
For example, she uses the IDEAS acronym to gather and generate concepts:
Industry context (trends) – Keep a file of what's new, original or interesting in your sector for quick reference when you're in a crunch.
Data – Let numbers tell your story. Conduct a survey and report its findings or monitor your own metrics for changes and developing trends in anything from customer spends to cost of raw supplies. You can also pull outside sources of data.
Events – Cover conferences and events your organization hosts or attends. Client meetings, official demos, or other happens like filings and even loan applications can qualify, as well.
Associates – This is really about the people you work with. Are they interesting, do they have unique skillsets or experiences to share that can bring your product/service to life?
Seasonal and cyclical happenings – Check for upcoming events or even holidays relevant to your brand. Regularly scheduled economic announcements can also help spark stories (for example, MarketWatch offers a weekly U.S. Economic Calendar that's worth bookmarking).
Think like a journalist for fresh ideas — not just when pitching. Once you have an idea, you can use the "Chicken Test" to determine if it's unique and fresh. "It builds on journalism's 5Ws in a way that helps bring a sense of fun to your writing," says Lazette, who spent nearly a decade as a beat reporter.
Here's how it works: "Think about your ideas as being 'the chickens crossing road,'" she explains. "[Who] are these chickens and how are they relevant to the audience? [Why] are they crossing the road now [When]? And [What] is the impact on the audience?"
That last question is especially important. "Communicators often overlook why the story idea or announcement matters to the audience — not just the company," says Lazette. "The stories that best serve your organization are also those that best serve your audience."
Write like a journalist — keep it focused, in flow and factual. Communicators can get lost in detail when putting pen to paper, running the risk of distracting or tiring readers out. It's easy to do since many of us are "word nerds" who want to bring something "extra" to the page.
But you can do that while also being disciplined. Here's how:
Embrace brevity: "Time is short and attention spans are decreasing," says Michelle Leff Mermelstein, who heads North American PR for Nokia. "Nowhere is this more evident than in the newsroom and the emails we send journalists. Shorter is always better."For example, "Subject lines should be 6-10 words long," she says. "Strike a balance between brevity and specificity—and avoid the temptation to be witty or cute. Keep it straightforward and then get out of the way. Reporters and readers don't have a lot of time to sift through material in search of the story. Make it easy for them."
Eschew $5 words: "Jargon and technical terms slow readers down, unless you're working with a niche audience," says Leff. "Big words might sound sophisticated, but if you need a thesaurus to write your story, then your readers might need one to read it."
Eliminate modifiers to maximize flow. "An easy way to make copy more concise is to delete modifiers," says Jill Stewart, a writing coach and adjunct at DePaul University. "Modifiers like adverbs can also kill pace and a reader's sense of rhythm."
Her advice is to substitute them with verbs that create a sense of movement.
Consider the following paragraph, from the article "Omicron Has Lessons for Us, But We Refuse to Learn Them" by New York Times reporter Frank Bruni:
"There are teachable moments and teachable epochs, and since the beginning of 2020, we've been slogging and teetering through the latter. This historic pandemic came with urgent reminders and remonstrations about our individual and communal lives, but we haven't heeded them to the degree that we should have, grown from them to the extent that we might have, wrung the fullest possible good from all the bad."
The last sentence has a nice rhythm that carries the reader along. That is lost and the passage becomes less effective, even lifeless when adverbs are added:
"There are teachable moments and teachable epochs, and since the beginning of 2020, we've slogged heavily and teetered precipitously through the latter. This historic pandemic came with urgent reminders and remonstrations about our individual and communal lives, but we haven't diligently heeded them, completely grown from them, completely wrung the fullest possible good from all the bad."
The second selection is 10 words shorter (67 to 57), but arguably lacks the original's sense of flow and impact.
Emphasize facts over fiction. Communicators are often self-described word nerds and storytellers at heart, which means we're not always numbers people.
"That's why it's critical to pay special attention to numbers and data — and to make absolutely clear what's fact and what's fiction in anything you're writing," says Kristy Nicholas, director of executive, financial and brand communications at GoDaddy.
In other words, avoid opinions, predictions and speculation.
"They can easily sneak into a press release, executive quote or even annual report," says Nicholas, who previously worked in investor relations at Expedia. "They're easy to spot and are usually flagged by words and phrases like 'I think,' 'I believe' and 'I expect.'"
For example, she says that "XYZ Company Beat on Expectations" is an acceptable headline for a press release, because it's quantifiable. But including a quote like "Looking forward, I believe our growth will be impacted by inflation and the war in Ukraine" isn't.
So what if you're unsure of the distinction?
"The litmus test is simple," she says. "Imagine a journalist saying, 'Show me the proof. You want to be able to pull up an Excel sheet and point to the evidence."
COMMENT
One Response to "3 tips for quick, catchy and correct stories"
Unless you're creating an SME or expert commentary pitch, then the opinions and predictions of the SME in question would be important to the pitch and would be included. For example, a show that utilizes sports-style commentary (CNBC, FOX Business or Bloomberg TV, might be as interested in the commentary and the view of how the news influences the landscape of [fill in the blank] –