3 workplace trends we haven't seen the last of
Here's what we're keeping an eye on as the calendar flips to the new year.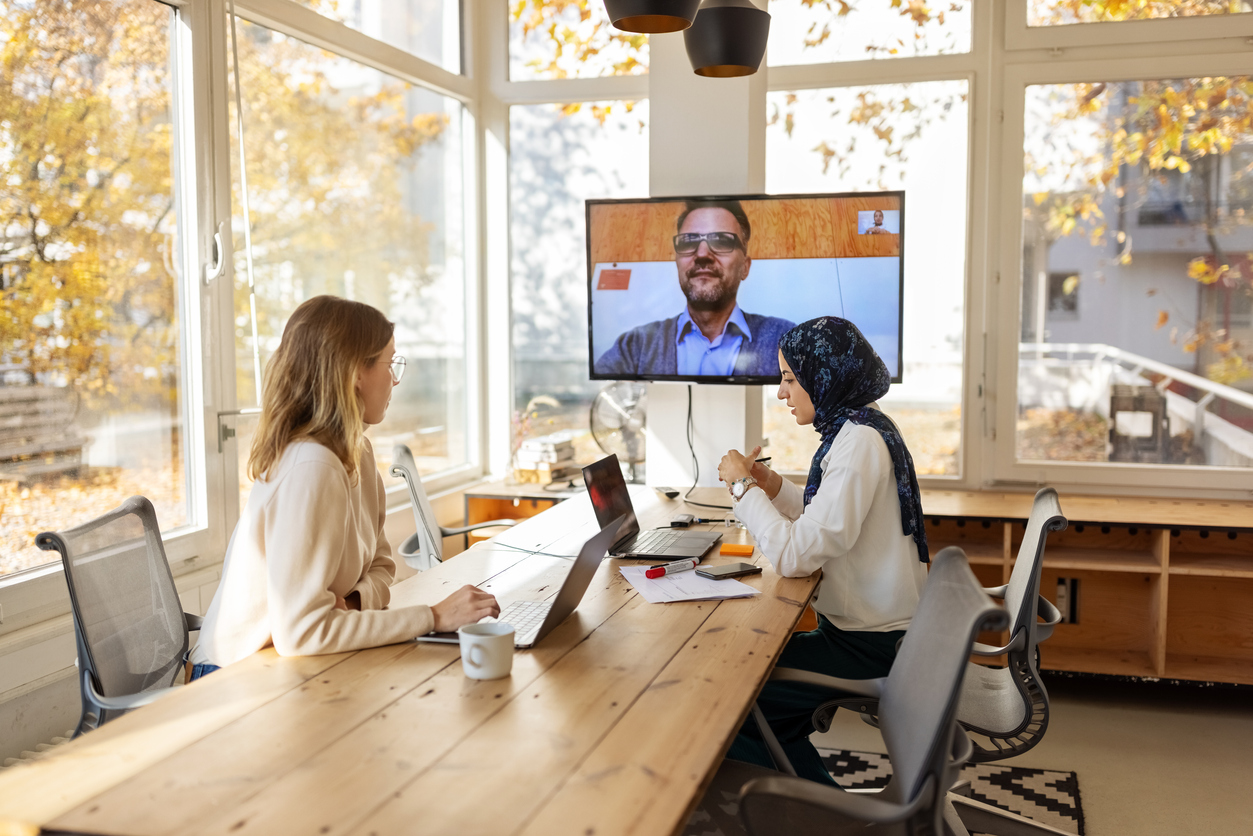 It might be hard to believe, but 2022 is over and 2023 is finally here. This past year has given us countless trends at work, like the rise of terms like quiet quitting and quiet firing, and the benefits of remote and hybrid work for employee mental health. While the uncertain economy does leave some trepidation in the workforce going into the new year, there is some reason for optimism heading forward. That said, here are a few patterns that we're looking at to either emerge or continue in 2023. 
Four-day workweek trials 
This is one a lot of employees would presumably get behind, which would grant you one more day to yourself in exchange for slightly longer hours. More than just existing as a pipe dream for weary workers, recent data actually proves that a shorter week can have benefits for both employees and employers alike.  
A recent study out of Stanford revealed that employees that have a longer period of time to rest up on the weekends are generally more productive and happier than those who work more days and hours. Additionally, the four-day workweek has also proved to be a helpful tool in employee retention and recruitment of top talent.  
Will this trend come stateside in 2023? Time will tell, but it'll certainly be something to keep an eye on. 
The continuation of flexible remote and hybrid work 
If there's one trend we can look forward to continuing in the new year, it's remote work and hybrid situations being here to stay. Last month we spoke with Jim Barnett, CEO of Wisq, about this new normal that seems to be here to stay. 
"What a lot of leaders are missing today is that employees' mindsets have fundamentally shifted and it's not that they want to be at home because they want to work less hard or don't care about their jobs," Barnett said. "They've discovered two significant underlying things that they don't want to give up: balance and autonomy."
This change in mindset is so key to understanding what's going to happen in the new year. Sure, there might be some companies that continue to bring employees back on a part or full-time basis, but many employees can counter (with data and anecdotes like the above one to back them up) that their remote or hybrid situations give them a much-needed sense of work-life balance and help them be more productive.  
An employee that's happy about their work situation is likely going to want to keep that situation going, and if they're doing a great job, why would the organization want to change it? It will be interesting to watch how the debate around work locations evolves. Organizations that embrace flexibility will be better positioned to create an employee experience journey that truly meets each worker where they are. 
Uncertain economic times and wellness 
With all the news and speculation of an oncoming economic downturn, there's been some worry about how this might affect the wellness of employees. Regardless of what might be in the cards economically, it's important to keep wellness in mind. Increased times of financial insecurity can lead to lots of stress, and that's not good for anyone. 
Look for the most tuned-in organizations to know this and react accordingly. Communications should be undertaken with compassion for any layoffs or furloughs, for those affected and remaining employees. Focus may be given to opportunities to destress for employees and financial literacy education can be offered to help employees manage their finances better under the weight of a tough economy. Even when times are tough, it's important to take care of your people  
While there are many unknowns on the horizon, we can look towards the new year with some hope, especially the continuation of trends that place the health and wellness of employees across the nation first. 
Sean Devlin is an editor at Ragan Communications. In his spare time he enjoys Philly sports, a good pint and '90s trivia night. 
COMMENT
One Response to "3 workplace trends we haven't seen the last of"
Ronald N Levy

says:

This PR Daily report forecasts "continuation of trends" that enhance "health and wellness." So will we see more corporate PR programs to protect public health and corporate profitability?

We can see online these 2022 declines in market caps: Meta (alias Facebook) down $464 billion, Tesla down $672 billion, Microsoft down $737 billion, Amazon down $834 billion, and Apple down $846 billion! Can we doubt that each of these companies might have done $50 billion or $100 billion better if it weren't for Washington regs, threats and lawsuits?

If a company announces donating $5 billion over the next 20 years to fund an "Apple [or Amazon] Institute to Find Cancer Vaccines, not one political leader in ten might favor a bad-for-business law that enrages 100 million voters who think: "Are you CRAZY? You want to REDUCE the ability of companies to protect us against CANCER?"

Minorities are hit harder by cancer than are white people, women have it worse than men, and the elderly more than younger voters. So imagine the massive American impact if you run a media briefing at which your CEO and top doctors from Memorial Sloan Kettering or another hospital announce a new "Fight For Our Lives" program.

Blood cancer, they announce kills millions but can be defeated. America is blessed to have some of the world's most gifted blood cancer doctors: Dr. Azra Raza at famed Columbia University, Dr. Michael Mauro and Dr. Prioty Islam at Sloan Kettering, and other medical superstars at MD Anderson Cancer Center in Houston plus Johns Hopkins in Baltimore.

The doctors warn what each of us can do to protect our lives and what symptoms we should watch for, your CEO tells how urgent it is that we support our cancer doctors, and you get a political leader from Washington or your state capitol to tell how our government policies can protect us.

Will cancer deaths be likely to go down along with Washington-caused losses of PR-savvy companies?