Dave's Killer Bread celebrates second chances with new #JobTok campaign
It's about more than sliced bread.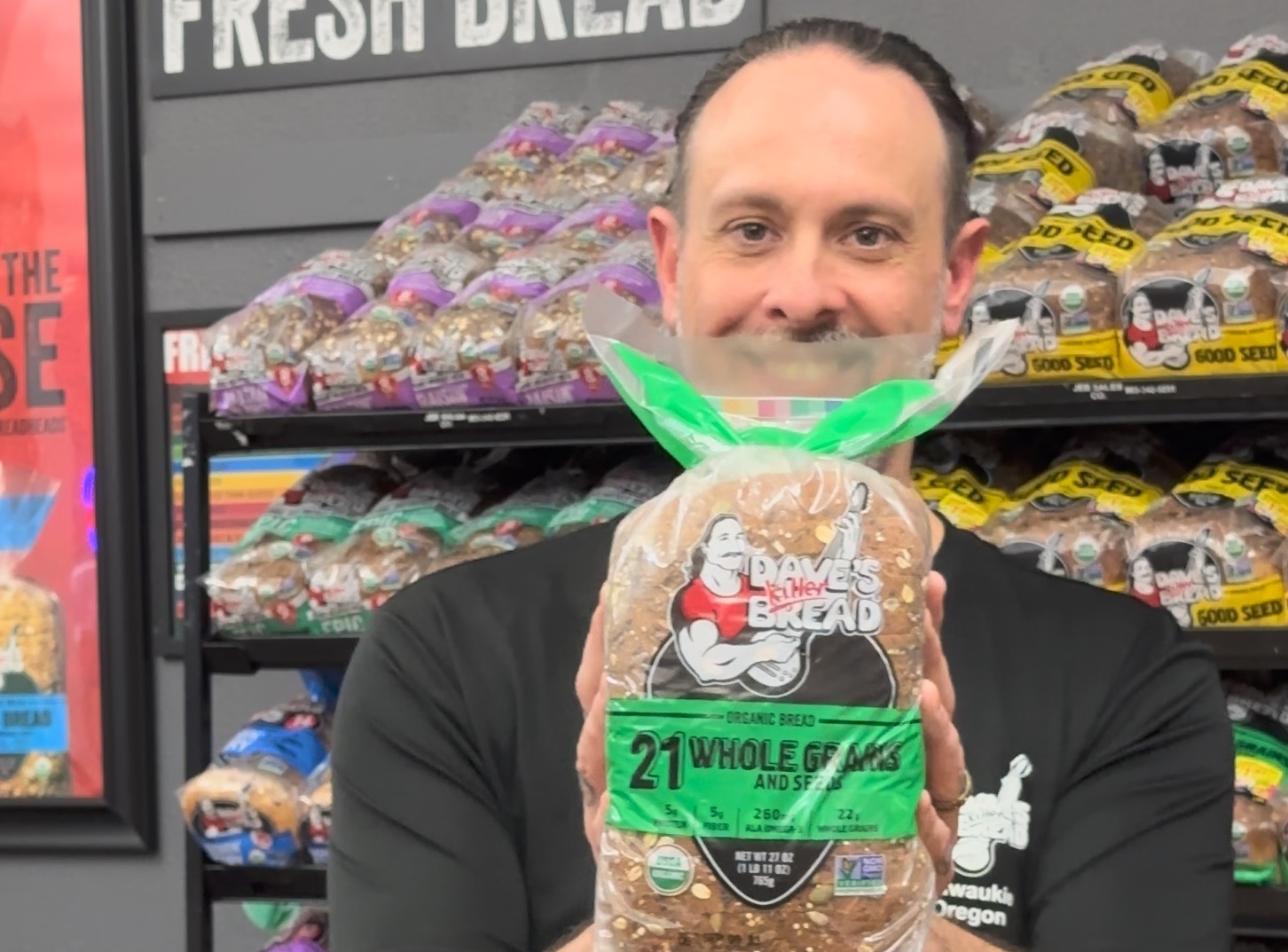 Cristina Watson knows that sliced bread isn't the most exciting product in the world.
"It's not like we're inventing Teslas or Apple iPhones or something," the brand manager for Dave's Killer Bread said with a laugh.
But the brand has several things going for it, according to Watson.
The first is having a really good product.
"Bread was more of like, an edible plate," Watson told PR Daily. "It was like a way to get other things into your mouth, like cheese, or avocado or peanut butter. The bread itself wasn't necessarily the most exciting part of the eating experience." Dave's aimed to make bread the star.
But the organic bread brand also has something other organizations dream of: a compelling origin story and a driving purpose.
Dave, you see, is a real person. Dave Dahl. He invented the dense, seedy loaf — after spending more than 15 years in prison across four sentences.
When he'd served his time, he got a second chance when his brother offered him a job in the family bakery. He created his iconic loaf and began a new life, hiring some of his formerly incarcerated friends to help with the business.
For years, Dahl's story appeared on the package of his bread, becoming integral to the brand itself.
But now the story Dave's Killer Bread seeks to tell is so much bigger than Dahl himself.
Today, one in three employees at the company's Oregon headquarters has a conviction history. Second Chance Employment, as DKB calls it, is a vital part of the company's internal and external positioning. It calls for "hiring the best person for the job, regardless of criminal history."
But DKB wanted to expand their outreach efforts to inspire workers to find their own second chances and companies to hire them. Working with PR agency Maxwell, it landed on a new TikTok campaign that took advantage of the conversation around #JobTok, or videos about employment and work.
Spotlight on employee-partners
While Watson herself has appeared in a video, the real stars are their employee-partners who have benefited from Second Chance Employment.
Working with employees to tell their stories on such poignant, personal topics is something Watson takes seriously.
"The most important thing for us on the brand team is to make sure that they know we're trying to do this to open eyes and open hearts and open minds. It's not to sell more bread," Watson said.
The brand team works with HR to identify workers who have been previously incarcerated — and who are ready to tell their story.
"Sometimes if it's a little bit too close after re-entry, it can be sometimes triggering," she explained. "We want to make sure we're respectful because we have dozens and dozens of people that could potentially be a subject for something like this. But we want to make sure it's the right person so that they feel comfortable."
And that comfort level is a high priority for Watson and her team. They conduct the interviews in a place employees go every day: the little store at the front of their headquarters. Familiar territory helps put people at ease.
"Something we always make an effort to do is to start off the conversation by saying, 'Only share as much as you want. And if at any point, you want to pull the plug, you're totally welcome to do that,'" Watson said.
Measuring success
As Watson said, the point of this campaign isn't to sell more loaves. It's to change hearts and minds. And while the campaign is just ramping up, views and shares aren't the only metric of success either.
Indeed, Watson is looking most at the comments section. The responses to their stories of Second Chance Employment are overwhelmingly positive, she said, and can turn casual purchasers into dedicated "breadheads" for life.
"We live in a very black-and-white society when it comes to those who have been in prison and those who haven't," Watson said. "And so I think Dave's is hopefully opening up people's eyes to there's a lot of gray area in between those who have been in prison and haven't been in prison. And that doesn't mean that you're just damaged goods for the rest of your life. So anytime that we see those kinds of comments, that's, that's what really matters."
Allison Carter is executive editor of PR Daily. Follow her on Twitter or LinkedIn.
COMMENT