6 questions with: James Wright of Red Havas
Red Havas Global CEO James Wright shares why the right team makes all the difference, especially during times of uncertainty.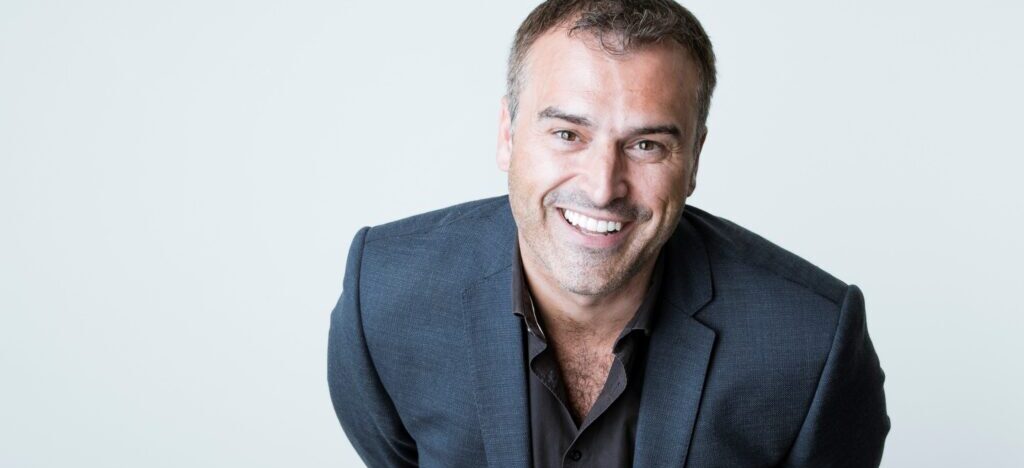 Global CEO of Red Havas and CEO of Havas Creative Network Australia James Wright has a comprehensive understanding of the communications industry across cultures and continents. Wright has overseen Red Havas' expansion in the Middle East and Europe while advocating for the significance of DEIB and mental health in the workplace and beyond.
The CEO believes leading with purpose is important as well as with HEAT: humanity, empathy, authenticity and transparency. How you lead and who you surround yourself with is part of the best advice Wright has ever received. 
We caught up with Wright to get his thoughts on the future of the communications industry.
 What book, podcast or other media do you recommend to other comms pros? 
Wright: Even though it's close to 15 years old, "Start with Why" by Simon Sinek is a book I come back to again and again. It's a framework to build, inspire and make an impact. As communicators, what's more, important than being able to articulate the purpose of a brand? Over the course of the last few years, as we've endured a global pandemic and had to navigate through the multitude of challenges such as war, the fight for social justice and equity, and the cost of living, it makes the book's message even more important. Leading with purpose is not just critical for brands, it's important for individuals and sticking to your values is paramount to being a good leader.
What's your favorite tool you use regularly for work?

My favorite tool right now is Meltwater. I'm consistently impressed by how our team uses this platform to build comprehensive, insights-driven solutions to our clients' problems. Its extensive combination of traditional and social tools allows us to look at a brand, product or issue holistically and then distill the information gathered into actionable insights that inform our communication strategies. Plus, they are a great group of people to work with.
[RELATED: Join us in Chicago for our Employee Communications & Culture Conference]
What excites you most about the future of communications?
Every year, Red Havas produces our Red Sky Predictions report where we assess the trends most likely to shape the communications industry in the coming year. One of our predictions in this year's report is that purpose-driven communications will continue to be key for brand success, with those that do it best ultimately being the ones that come out on top.
We've already seen how consumer expectations of brands have shifted – 78 percent of consumers prioritize buying from companies with clear communications around their ethical sourcing strategies, for example. Because of this, brands must be willing to act, and as they do, we as communicators will be tasked with driving the conversation around those actions.
Personally, I find this challenge to be very exciting. Now and into the future, the boldest ideas will be those that manifest into meaningful campaigns centered on purpose, not the product.
What communications challenge keeps you up at night?
Continuing to find and retain the best talent that brings diverse perspectives, skillsets and experiences as well as creative thinking to the table. We also need to, as an industry, identify new avenues to accelerate learning and skills development. At Red Havas, we have a merged media model that requires constant innovation and a hiring strategy that seeks out both well-rounded talent with expertise in communications disciplines as well as specialists in content producers, and insights and optimization managers.
Having a talent pool of diverse people and skill sets is incredibly beneficial to us as an agency and to our clients who trust us to be an extension of their team. They're looking to us to push their brand forward and deliver the communications expertise and audience insights to be able to do so.

What's the biggest challenge you've overcome in your career?
The pandemic has been an ongoing challenge for everyone, and we're still working through it. Having navigated through economic turbulence, industry disruptions and crises affecting clients, nothing has been on the scale of what we faced with the global pandemic, which was exacerbated by the ensuing polarizing politics, rise in anti-science and misinformation, and BLM. All these forces required a complete change in how we worked as an organization while also helping our clients navigate communications around their new ways of working, their role in society, and new demands and expectations from stakeholders and employees.  
But none of us had ever been through something like this before — no one had. So, there were a lot of rapid-fire considerations at every step of the way, especially in the early months. Something I'm really proud of is how our team adjusted to the already-changing media environment. Despite everything going on, we continued to meet the goals of our clients and grow the business. We've come out of the pandemic with learnings we never would have gained otherwise and have since adopted a hybrid work environment and other initiatives to best support our employees' mental health and well being. It really all does come down to your people. I think that's what the pandemic showed us. The right team makes all the difference.

What is the best advice you've ever gotten?
Surround yourself with people who can—and will—challenge and inspire you, which also requires that you actively listen to learn, understand, connect and coach. And, as we like to say at Red Havas: lead with HEAT: humanity, empathy, authenticity and transparency.
Isis Simpson-Mersha is a conference producer/ reporter for Ragan. Follow her on LinkedIn.
COMMENT